TUC – Episode 41 with Leona Savoie – Dorsay Development Corp.
Toronto Under Construction welcomes Leona Savoie, from Dorsay Develpments, to episode 41 of the podcast. Having started her career in the 90's Leona has some insights on how the development industry could pivot in an recessionary environment. Leona graduated with a planning degree from Ryerson in 1998, and started her career at the Rockport Group during the upswing of the industry coming out of a slow period of new construction activity. Over her 20 year (and counting!) career, she has worked for some of the biggest players in Toronto including Daniels, where she helped develop the TIFF Bell Lightbox, Tridel and Hullmark.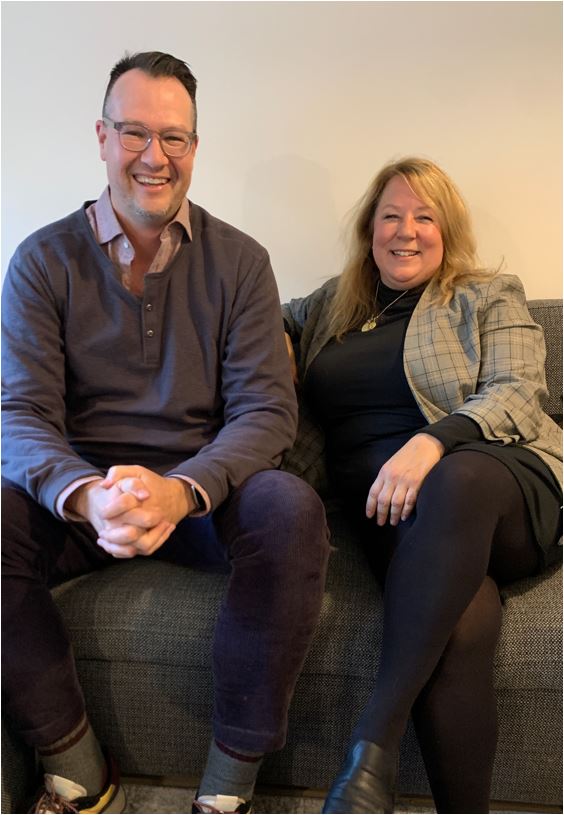 After helping to develop the TIFF Bell Lightbox with Daniels, Leona made a move to Tridel right when the market started to really boom. There she had the opportunity to work with the Toronto District School Board to develop North Toronto Collegiate Institute to build Toronto's first school within a condominium development. She later worked with her future employer Jeff Hull (a previous guest of our show) to develop the Hullmark Centre. Leona wasn't looking to make a move, but then Hullmark came calling, and she was their first official hire.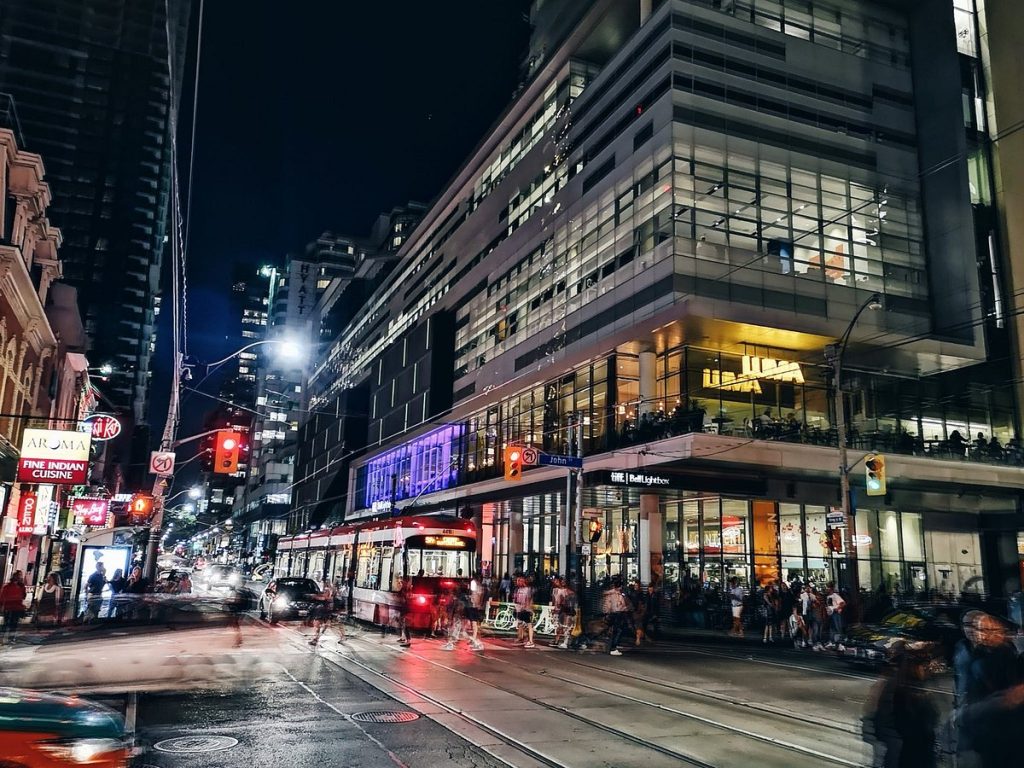 From Hullmark, Leona moved on to Dorsay Developments, a developer with 25 years experience in traditional land investment and development. Leona was hired to build the execution arm of the organization, managing project acquisition through to project completion. She shares some details of one of their projects, a master planned community in north Pickering, that will be coming into the urban boundary shortly. Of this 4,000 acres project, Dorsay owns 1,000 of it.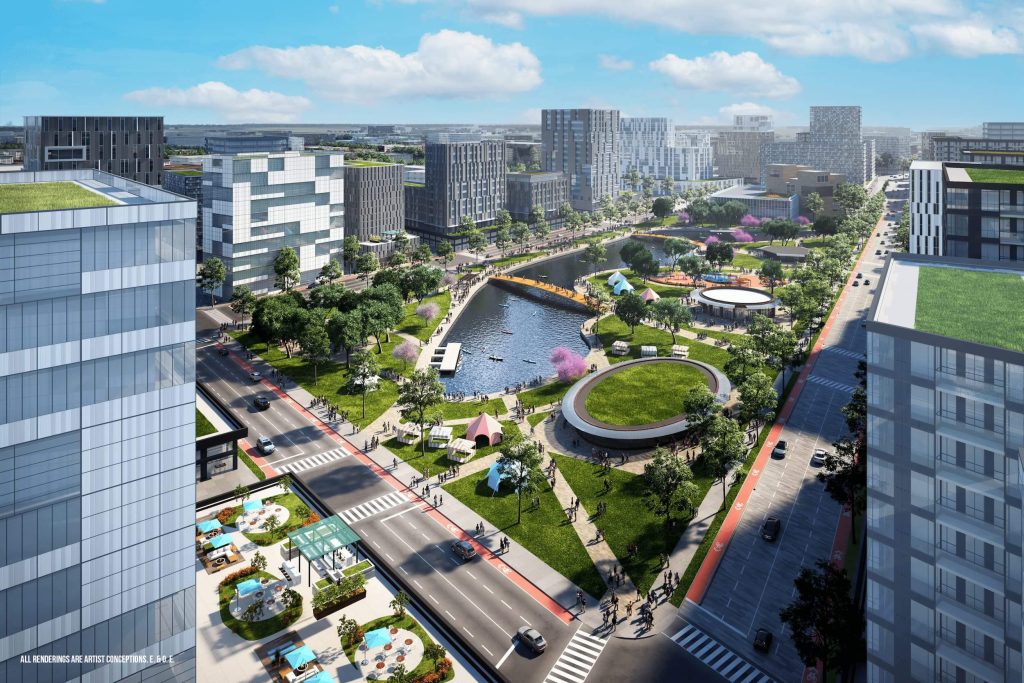 CURRENT MARKET
After discussing Leona's extensive history in the industry, the conversation switches to discuss the current market. Leona starts off by mentioning that there were less than 300 new condos sales in September 2022. "The government wanted to slow down the industry and that's what they did," says Leona. While things seem to be all doom and gloom right now, she says she's cautiously optimistic citing that interest rates "aren't that crazy." "Yes, they are higher than we are used to, but once they stabilize consumer confidence will come back into the market." She also pinpoints that hard cost escalation is set to be more balanced next year, and the roll out of the new housing policy changes by the Ford government will help with affordability. "The government fees, development charges and parkland charges are a huge hit to the industry…. We're still digesting what this will mean, but a number of those initiatives introduced will help." Ben and Leona continue to discuss how the streamlining efforts proposed by the provincial government will help the industry, and thus allow developers to build more supply across the GTA.
COMMERCIAL PORTFOLIO
Ben switches gears to discuss Dorsay's commercial portfolio and asks how hybrid work is impacting their portfolio? Leona discusses how the suburban office market is fairing better than the downtown core. "Monday and Friday is a ghost town downtown." She goes on to say most of their portfolio is in the suburbs, and while it's been better than downtown, it's still not optimal. "A lot of the 905 office space caters to jobs that can be done from home," she says.
ADVOCACY WORK
The next question Ben dives into is Leona's advocacy work, mentioning that she served BILD as a Toronto Chapter Chair, and asks her to talk more about her work there and how that has impacted her career. "In my early days, it was almost thrust upon me," says Leona. "The companies I worked for are entrenched in advocacy work. They see the value behind it." Leona mentions how joining these organizations is bigger picture thinking: it's part of the job, it's a great networking opportunity and it's more than just being in the weeds on your project. She goes on to say that while she was at Tridel she was voluntold that she was going to be the Toronto Chapter Chair; which she did for four years alongside Steve Deveaux. "I believe the industry needs to be there, working alongside the city, with a balanced approach to influencing change that will impact our business". Leona shares some of the impact she had as BILD's Toronto Chapter Chair including the green roof bylaw and the harmonized bylaw.
GREENFIELD DEVELOPMENT
Ben asks Leona about greenfield development, sprawl and how she balances her views on environmentalism and providing housing supply. "There is evolution to cities. As long as each municipality is growing in a certain way that provides a range of housing that suits more than just those looking for a single-detached home. We need housing choice and a right mix to be building responsibly. Where I see we're failing is connecting communities through transit. That's my take on it," says Leona. Ben agrees and says "I just wish we could build better suburbs. I would love to see more dynamism in the mix of housing in the 'burbs".
The two discuss how our construction industry is not equipped to build the inbetween. We either have suburban low-rise or high-rise. Mid-rise is so difficult to build because of the cost of building it. The two share the need for range in our suburban housing and infill development.
WOMEN IN DEVELOPMENT
Speaking as a woman in the industry, Leona says you don't see many women in development, especially as the developer, because it's very high paced, very high pressure and a lot of the people you report to… is and, she just throws it out there… "It's a bros club". "I was fortunate in most of my career, I had champions, who were owners or led development companies that actually championed me. They did more than just mentor me, they helped me find my voice." She explains her experience in the industry and shares how she has managed a successful 20 year career in a male dominated industry. "Women do contribute to this industry in a large way! Not only are we really good multitaskers, we know how to manage people better. Companies do see the value of women in the industry, but don't support them through the family formation years. We have a problem," says says. "But at the same time, a lot of women are afraid to get involved. They come to work, they go home. A lot of woman-elevation in this industry is about networking and propping up the next generation of young women and mentoring them through the tough parts."
As the episode comes to an end, Ben fires off his rapid answer questions asking Leona things like "Does Toronto media do a good job of reporting on the Toronto housing market?" "In what year will Toronto resale prices return to March 2020 levels?" "Do we have too many preconstruction condo investors?" "Are you confident that the Bank of Canada knows what they are doing?" and more!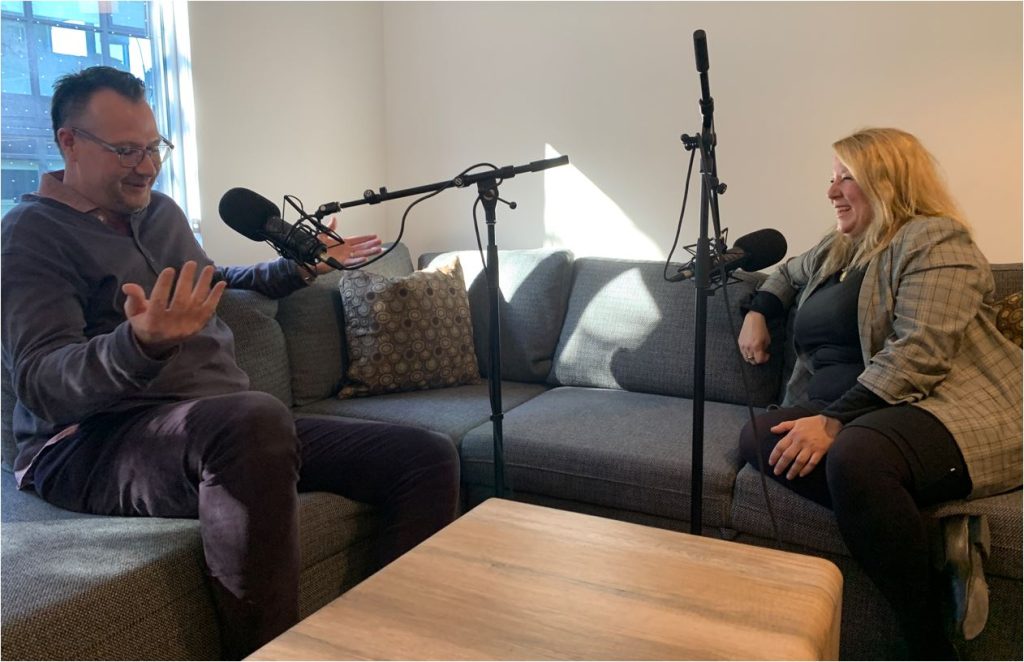 Tune in to our latest episode: CLICK HERE.
If you're looking to get in touch with Leona please visit https://dorsay.ca/
Follow Us On Twitter @BenMyers29 and @TheOneStevieC
Interested in being a guest on our podcast? Send us an email