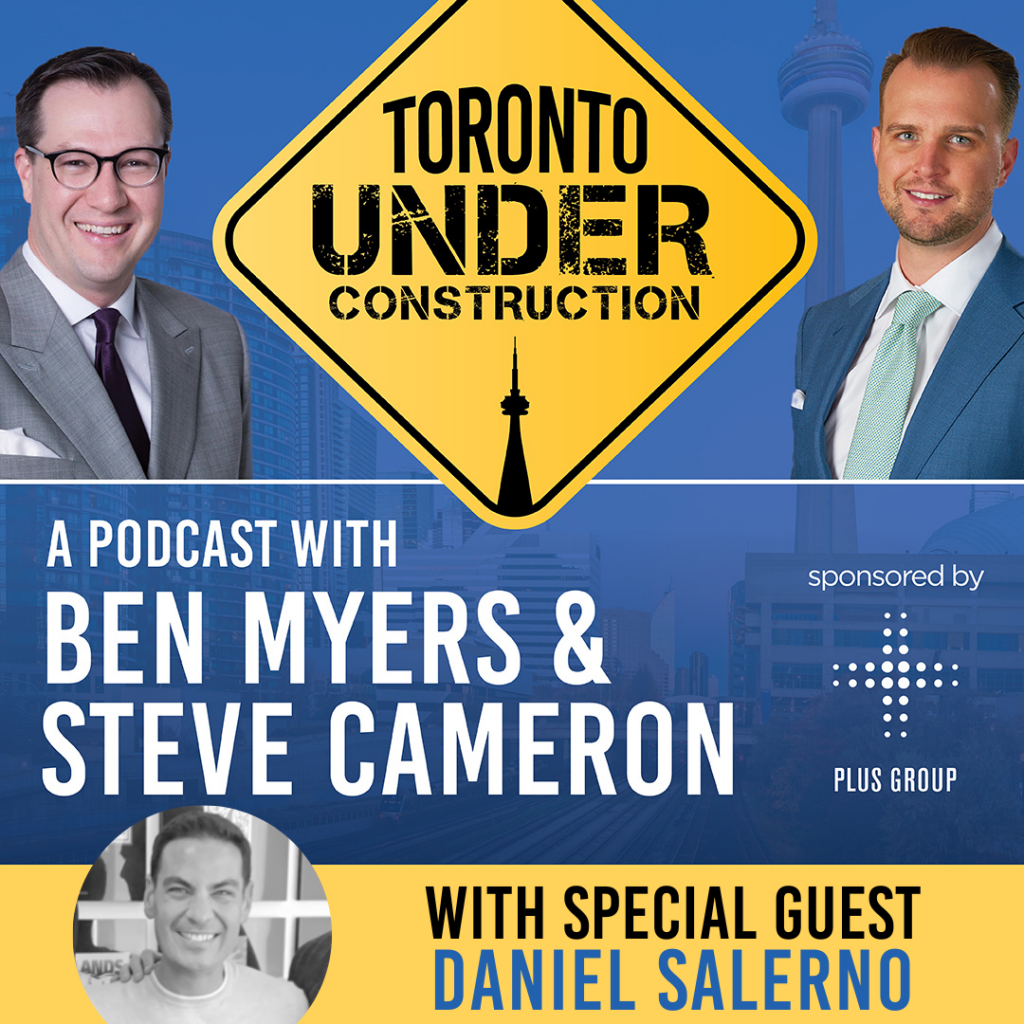 Toronto Under Construction Podcast – Episode 40 – Daniel Salerno of Paradise Developments
With 15 years experience in the real estate development industry, the Toronto Under Construction podcast welcomes Daniel Salerno to Episode 40. Daniel is the Vice President of Operations, Sales and Marketing at Paradise Developments, one of the leading low rise builders in the Greater Toronto Area. Starting his career at PMA as a sales assistant, part time on the weekends when he was 15 years old, Daniel says he was basically raised by the industry. He stayed on with PMA throughout high school and his undergrad, taking his next position with Guidelines, a marketing agency, and eventually landed at Paradise Developments, who is now celebrating 50 years in the development industry.
Daniel shares a little about Paradise's family history, the 15,000 homes they've built, how they are continuing to average 500-600 homes per year, and how they've begun to diversify into purpose built rental (PBR) and commercial real estate. Ben mentions how a few years ago you might not have heard Paradise's name, but now they are in the top five home builders year after year and Daniel says, "you know we just want to fly under the radar and deliver a phenomenal product for our clients."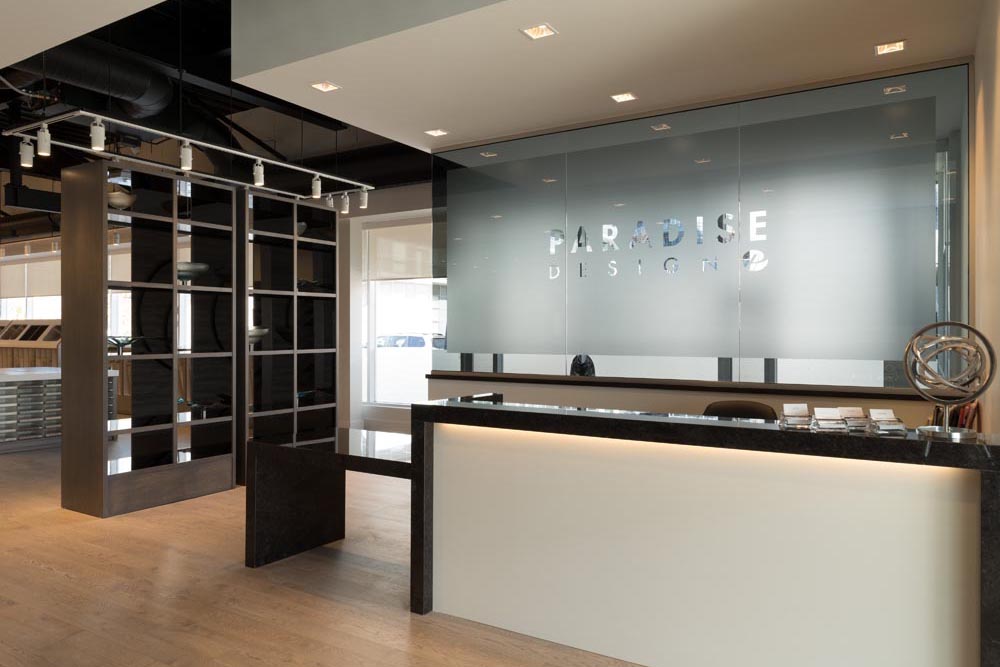 Switching to discuss sales and marketing, Daniel's speciality, the guys discuss how sales have evolved over the last decade from purchasers camping out for a first come first served cattle call to a lottery system, then to an appointment system, and now, since COVID, to a virtual sales platform. Daniel shares details of how Paradise Developments and their marketing agency shifted gears quickly to be able to launch their spring 2020 projects in the height of the Pandemic lockdown. The guys continue to discuss what a new home sales system looks like in a post-Covid world.
After discussing sales and marketing in a super hot market, Ben takes a step back and asks Daniel how they kept up in a flat market after the government introduced The Fair Housing Plan in 2017 in an attempt to cool the market. Daniel shares some of the ways Paradise helps their homeowners from providing dedicated customer liaisons, having buyers lock in rates with their banking partners, allowing assignments and even occasionally offering second mortgages in times of crisis. The guys also discuss the difference between end users and investors and the percentage that Daniel sees in his buyers. Daniel answers honestly saying he's really not sure based on many different factors, but that Paradise prices their homes to market regardless of whether they are end users or investors. "There is no magic formula for pricing in any market," says Daniel.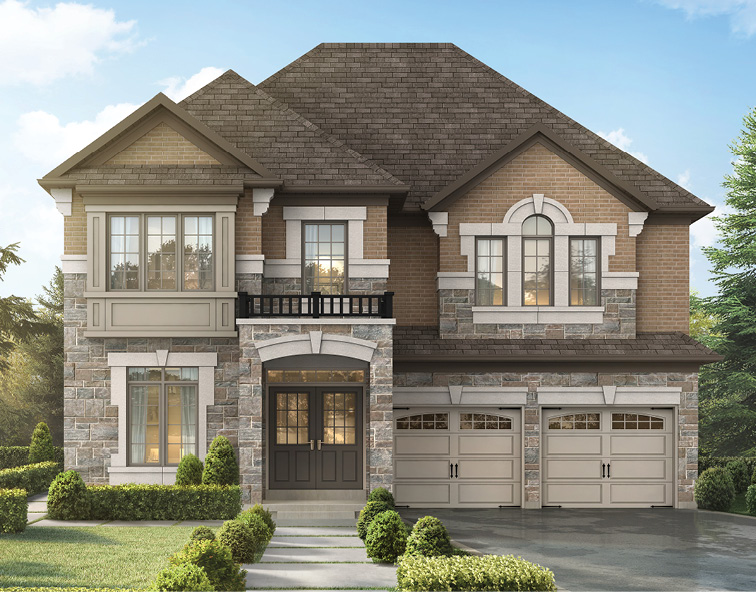 Switching specifically to marketing, Steve asks Daniel if there is anything Paradise does specially to attract purchasers to their sites as opposed to a site next door. "We get excited selling our process and our master planned communities. We really take the time to highlight the various elements we include, including functional floor plans and new ideas. For us, it's really about creating living spaces that we feel buyers want, that are a bit new, different and fresh." In terms of marketing messages and channels, Daniel mentions how digital marketing has really taken off for them, and how using Facebook, Instagram and TikTok has allowed them to hit their sweet spot audience of ages 25-40.
The conversation switches to affordability and the guys discuss product types and how low-rise product has changed over the years from 50 ft lots to townhomes and now back-to-backs. The guys discuss floor plans and what's popular in Paradise Developments' communities, including a new "double island."
As the episode winds down, the guys move on to their rapid fire question and answer period asking questions like; Do you limit the number of homes a single buyer can purchase? Is Doug Ford in the pocket of developers? Where do the majority of buyers come from, the suburbs or the city? Is there demand for 3-storey single family homes in the suburbs and more!
Tune in to our latest episode: Click Here
If you're looking to get in touch with Daniel please visit https://paradisedevelopments.com/
Follow Us On Twitter @BenMyers29 and @TheOneStevieC
Interested in being a guest on our podcast? Send us an email