Before we talk about the first guess, I wanted to introduce our new sponsor: NEEZO Studios!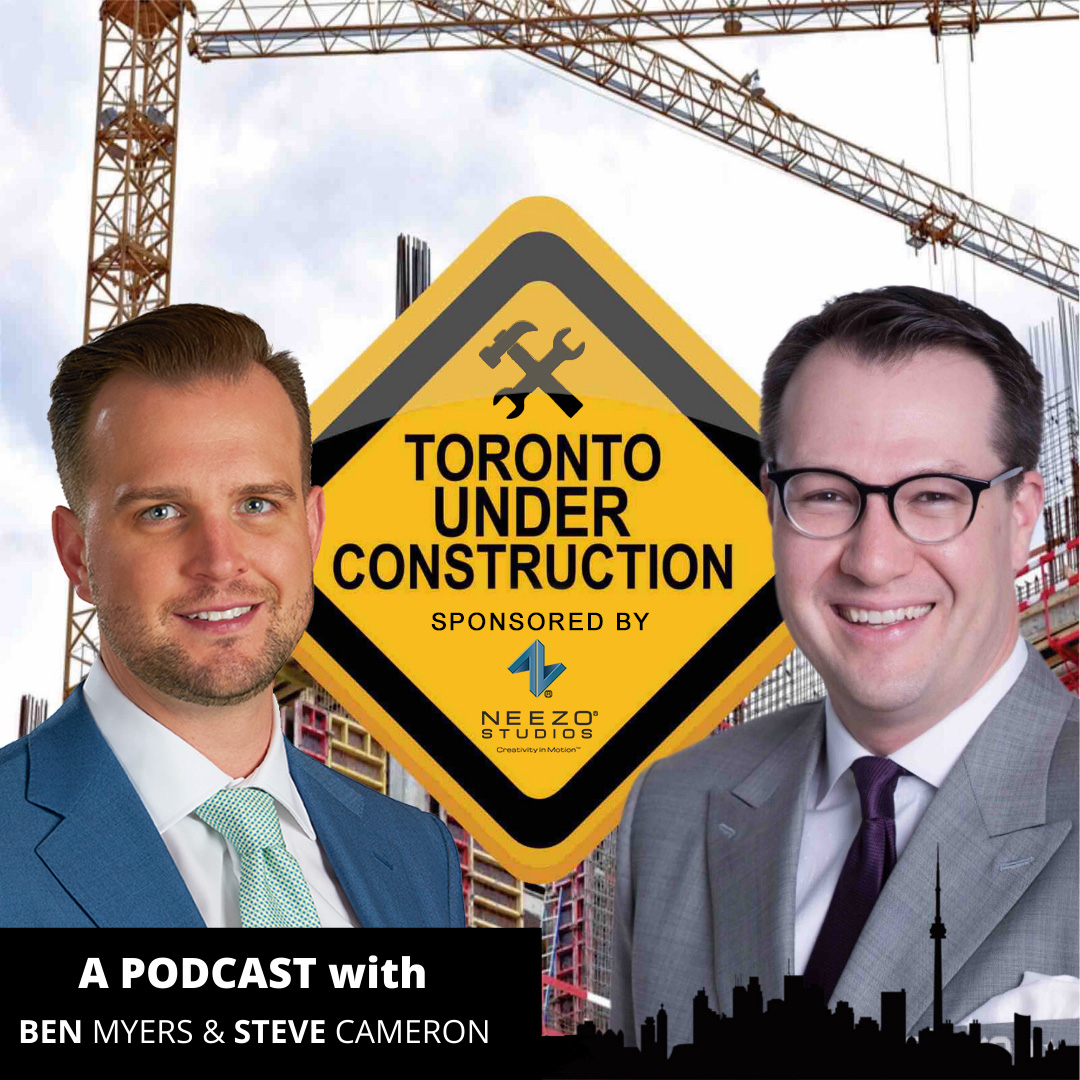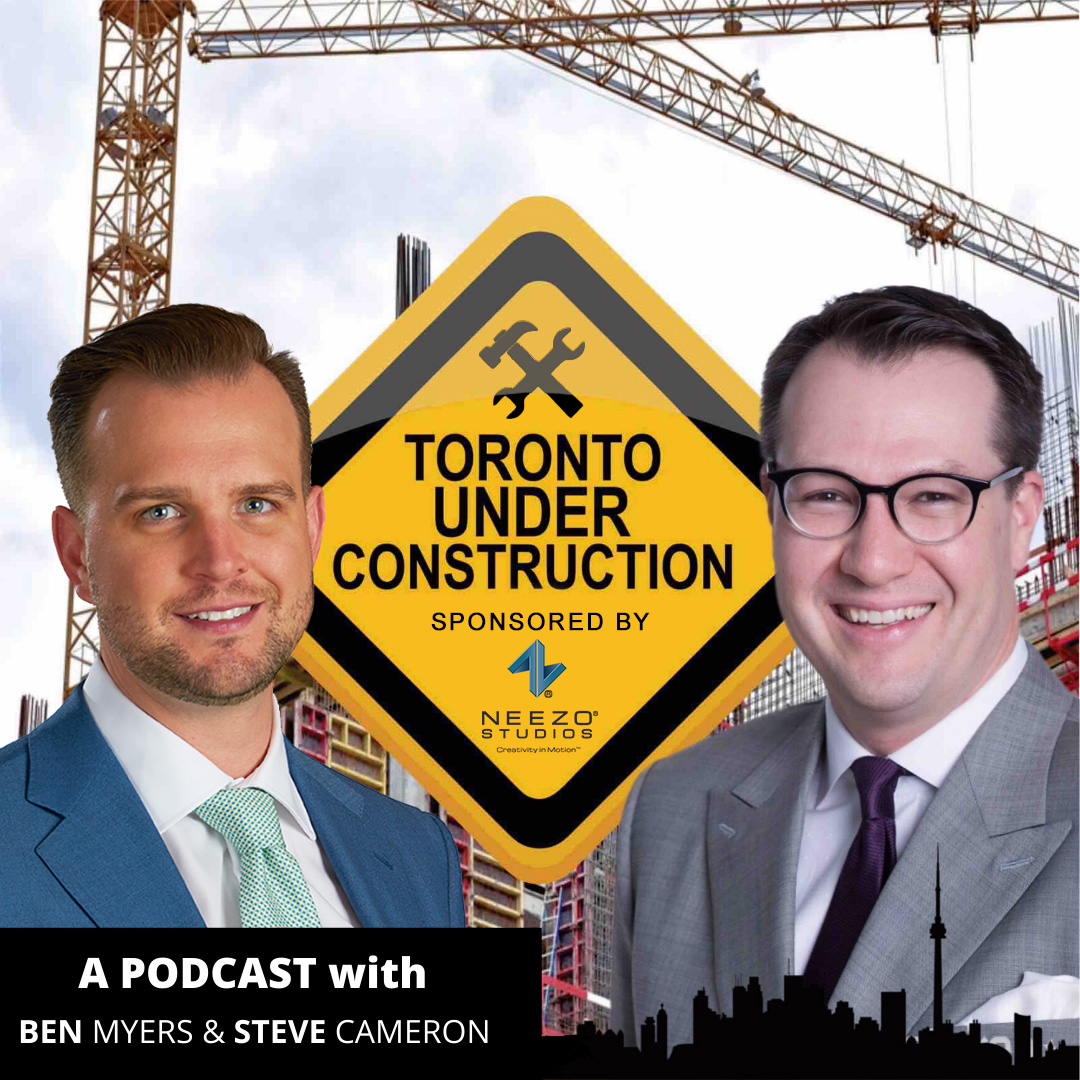 Please check out their services here: https://neezostudios.com/
Episode 12 – Toronto Under Construction with Naram Mansour from Carlyle Communities
After graduating from the Schulich School of Business with an MBA in 2011, Naram knew that he wanted to get into real estate – something in development or equity – and landed his first job at a lending institution. After jumping around the organization, trying to find his place in real estate and construction financing, Naram decided to take the leap into development with his first project – two custom homes in the Royal York and Queensway area. These successful projects gave him the confidence he needed to get into full time development. Naram went from developing two custom homes to a 64 unit mid-rise building at Gerrard and Woodbine called Beach Hill, where he secured 90% of the financing with very little equity. This was the kick off for Carlyle Communities; which now has over 2000 units under development representing 2,000,000+ square feet and 1.3 billion gross build out value across the GTA.
In this episode, Naram shares some of the details from his projects including transitioning a site from condos to purpose built rentals, launching projects during challenging times (right before the Fair Housing Act came into play), moving away from low-rise and focusing on the 416, preserving heritage sites, and hotel development in Toronto. Naram shares a ton of great information on each of his projects throughout the whole episode.
Retail in Mixed Used Communities
COVID has changed the way we think, act, work and play, and the guys touch on the future of retail and some of the challenges he experienced during the construction of his Gerrard and Woodbine project. "I'm of the opinion that we should stop thinking that every single building on an avenue or a street has to have retail on the ground floor. I said that in the early COVID days. Retail is about to go through a real transformation, and this just accelerated it. I think you're going to run into a real challenge finding tenants. Good retail will do well, but forcing retail on every single mixed use development will be a real challenge for the city."
The same goes for mandated parking spaces.
As Toronto grows we need to focus on what's going to sell, what's not going to sell and what's going to be the best for the communities. Naram mentions he puts a lot of his time, energy and brain power into being a progressive builder who is growing with the times and creating communities that stand the test of time.
Misdirected Anger at Developers On Twitter
We joke about NIMBY's and their anger rants on Twitter and in today's episode we get into the details on how much it actually costs to build. While many people in the city are upset with developers for the costs of new units, the guys do the math and argue that, "even if the developer built this building with $0 profits, you realize that this project would still be really expensive" says Ben.
Currently, the cost of condo product in Toronto is $750-800 per square foot, and that's IF the land cost was $0, and the developers' profit was $0. Doing the math, a developer is looking at approximately $400/sq ft for hard construction costs, $150-$200/sq ft for government fees, plus taxes & HST, and that's before you work with the broker community and factor in sales and marketing costs. It's a very expensive (and risky) proposition to be a high-rise builder in the city of Toronto.
Sales Model
As we discuss in this episode, being a developer in the city is extremely risky, so the guys dive in to discuss the best sales models – does Naram use the "Centrecourt model" of selling out 100% or the Brad Lamb model of holding back a share of units to sell at occupancy? Tune in to the episode to find out!
 We wrap up episode 12 by learning more about Naram's Mentor Patrick Iaboni from the Berkley Group and how he's helped shaped Naram's career, as well as his role as a TA and now lecturer at the Schulich School of Business. Lastly, we circle back to discuss COVID and the impact it's going to have on the real estate industry – from immigration being low, to touching things in buildings – and how developers can stay progressive and not be complacent in this industry.
If you're interested in the details of owning a development company, this episode is not to be missed! Tune in now:
Alternatively, search for Toronto Under Construction wherever you get your podcasts.

Follow Us On Twitter @BenMyers29 and @TheOneStevieC
Interested in being a guest on our podcast? Send us an email.