This week we sent out the latest Land Insights Report to those on the Bullpen Consulting email distribution list, if you're not on the list, see the link at the bottom of this blog post. Thanks again to report sponsor Baker Real Estate and the additional help from Ratio.City.
In Q2-2020, Bullpen and urban planning firm Batory Management reviewed 29 GTA land transactions that were identified as having future development potential as a condominium or rental apartment. The average estimated sales price of those lands was $105 per-buildable-sf, based on actual and projected Gross Floor Areas for apartments at the respective sites. Bullpen estimated residential condominium apartments at those projects could sell their units at an overall average price of approximately $1,012 psf at the time of the land sale, which indicates that developers paid for land at about 10% of expected revenue in the second quarter.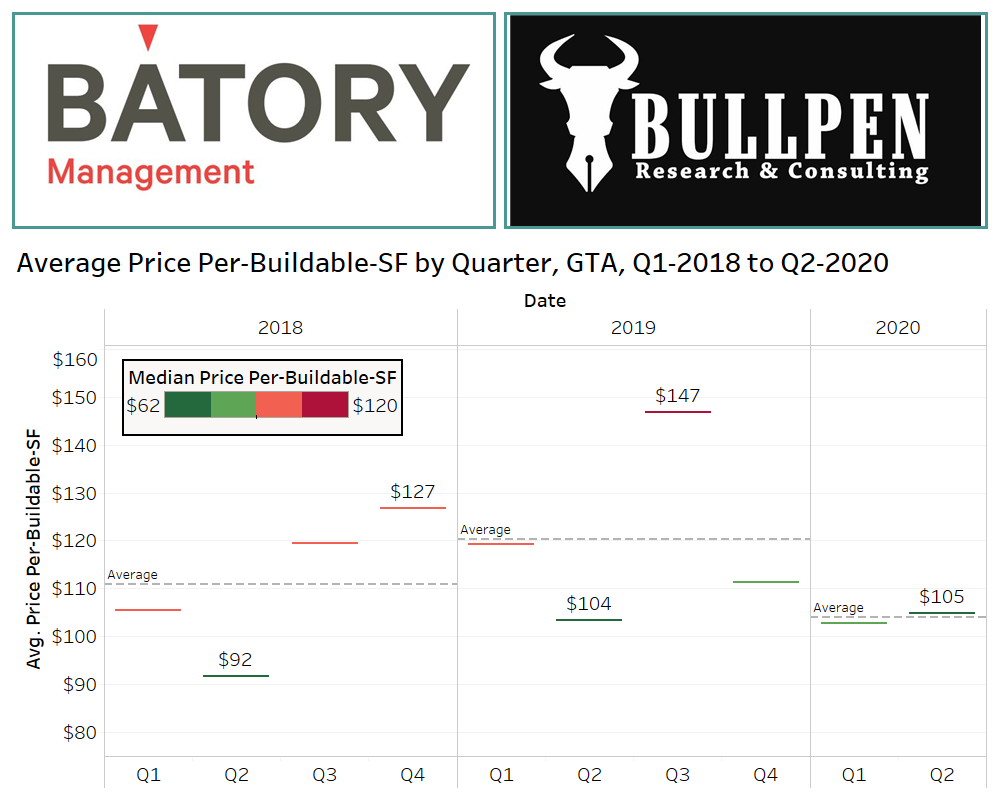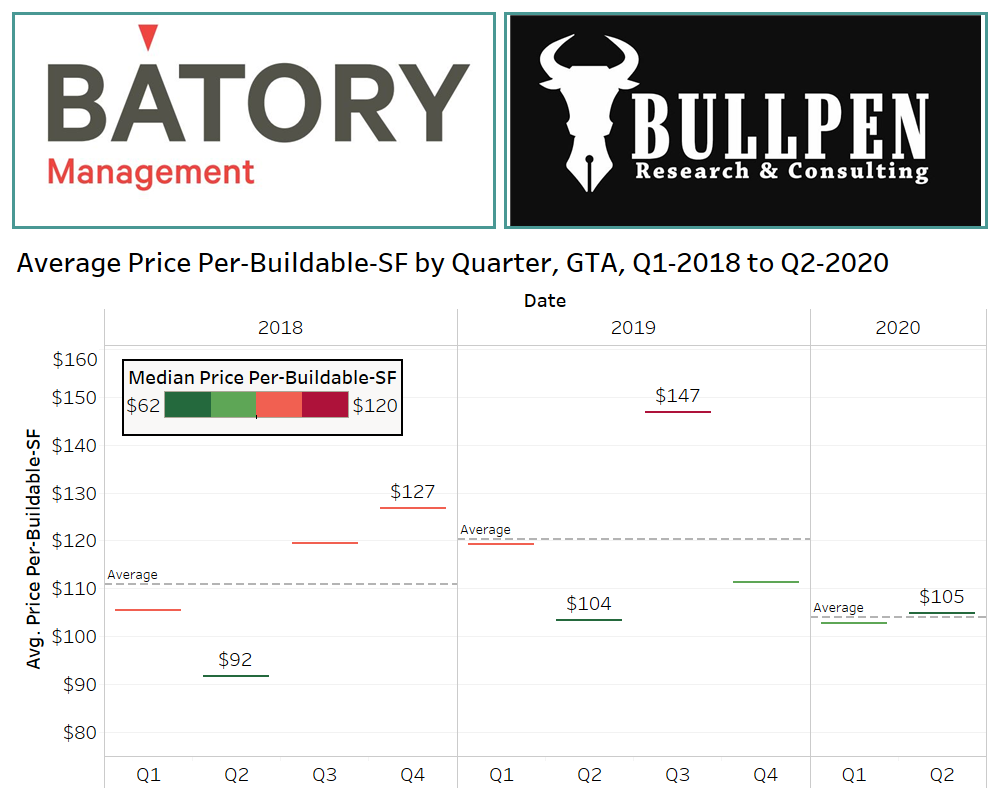 The report includes some very cool massings by Ratio.City on sites without an active development application. If you haven't reached out to them about their services, make sure you do.
This site is another Birchcliff Village land sale on Kingston Road, which has seen a number of new developments over the last five years. If you are looking for a consulting report on new condominium or rental values along this stretch or in Scarborough in general, Bullpen Consulting has completed a number of market studies in the east end, reach out to us today.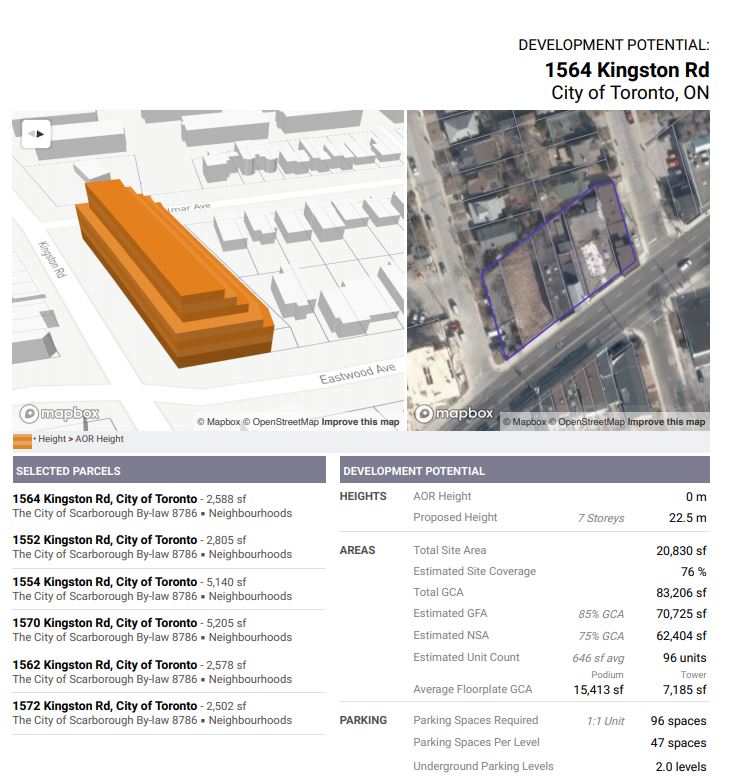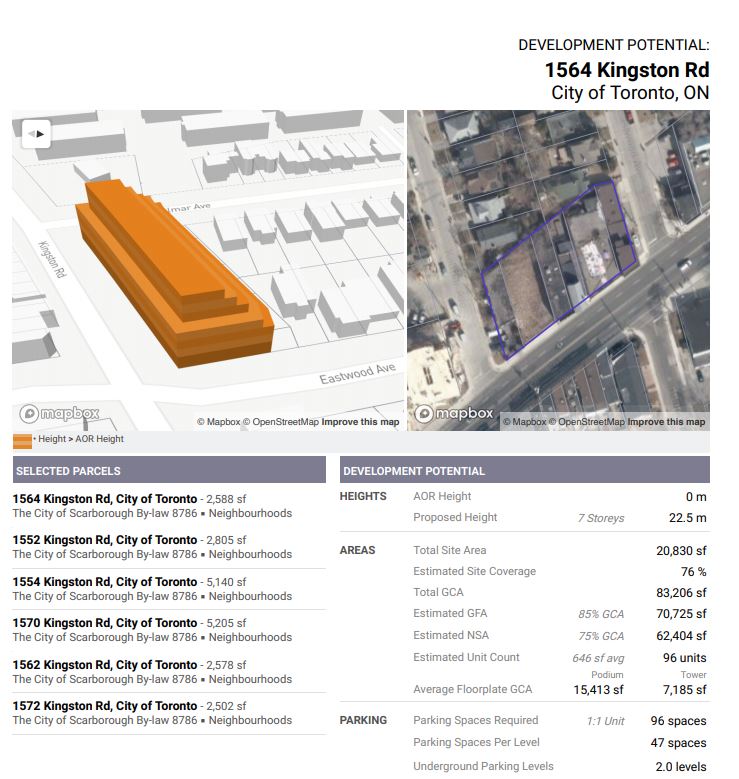 Etobicoke's Queensway aea is also experiencing a condo renaissance, and this site has the potential for 122,000 sf of GFA per Ratio.City, but will the developer try for more?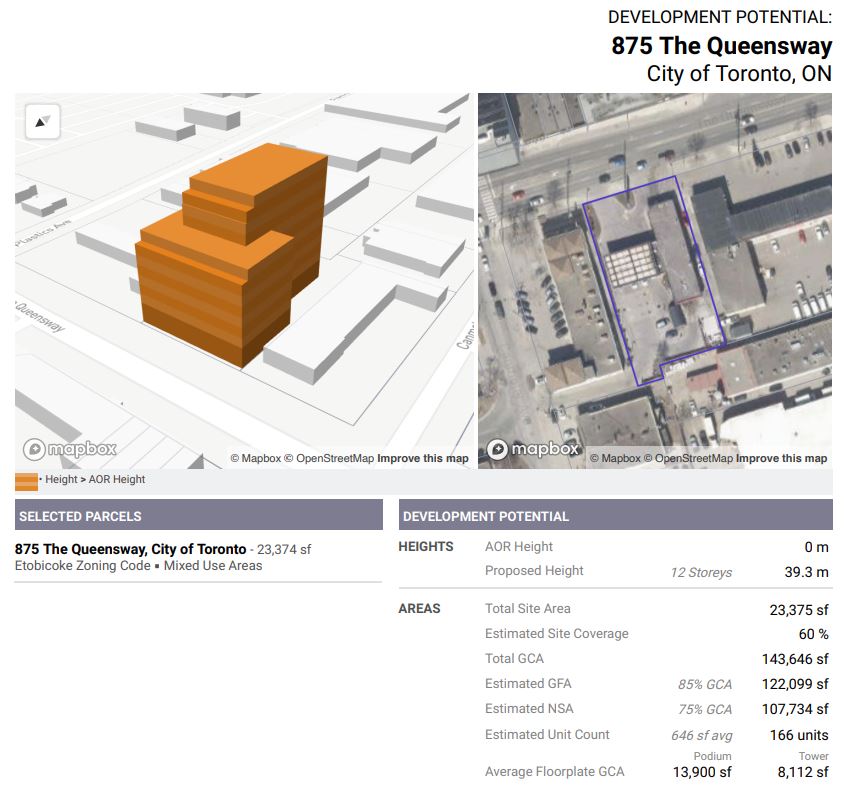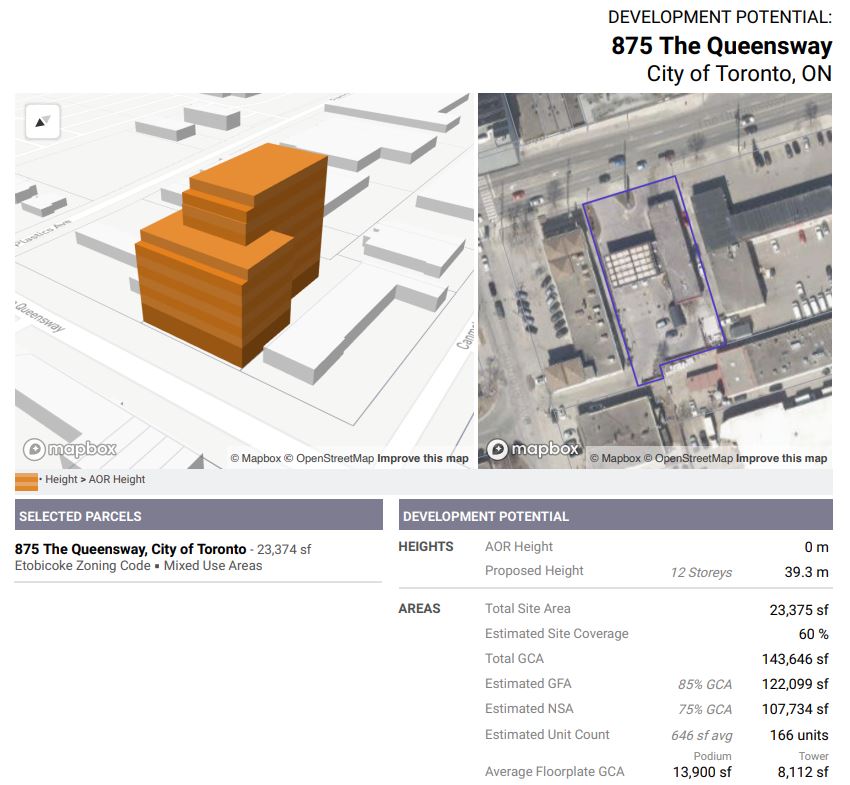 Bullpen and Batory are also updating a bunch of older sales with their latest planning information, revising the land value as development applications come in.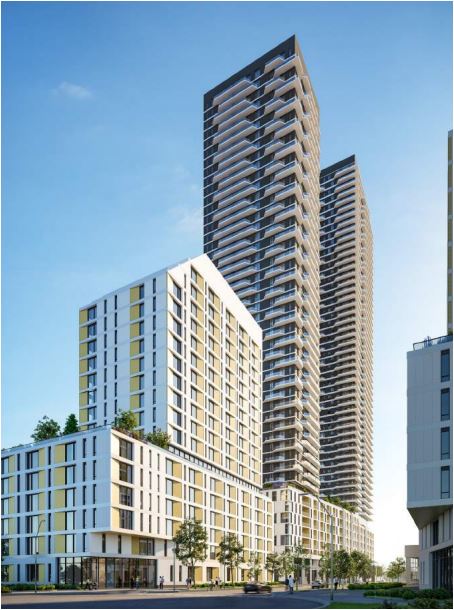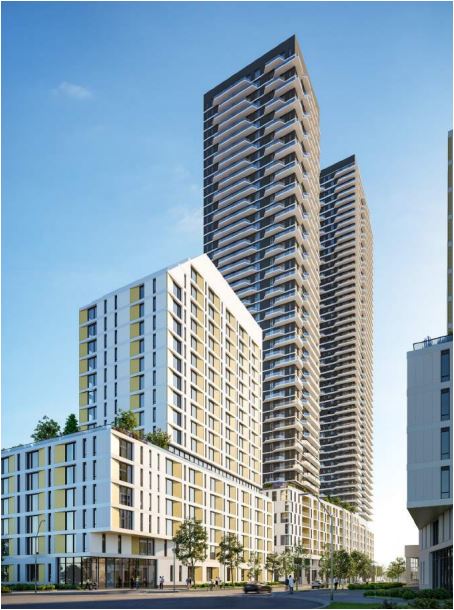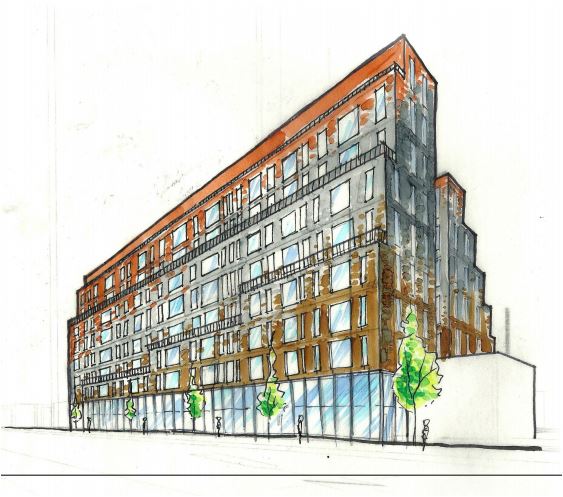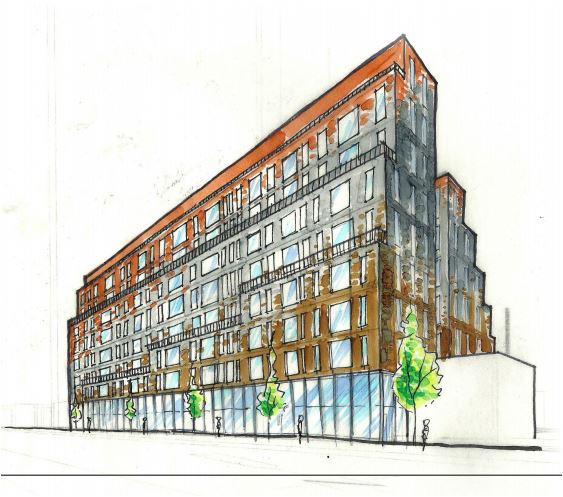 Did one of these sites sell for just $7 per-buildable-sf? A developer could only DREAM of paying that little!
SIGN UP FOR THE BULLPEN EMAIL LIST TO FIND OUT!!
Additional Links and Info
Toronto Under Construction Podcast with Barbara Lawlor of Baker Real Estate
The Future of Toronto Real Estate – Ben Myers on CityNews
Toronto Apartments are Offering Two Months of Free Rent
Rents Drop 10% in Toronto's Most Desirable Neighbourhoods