Episode 11 – Toronto Under Construction with Tariq Adi from Adi Developments
As first generation builders with no portfolio of properties handed down to them, Tariq and his brother Saud, started their development company at the young age of 24 and 25 with big goals and ambitions of developing quality townhouses and condominium apartments. Starting small with income properties, they started with a small townhouse community in Burlington. Today, they are a major player in the Burlington development space, and making moves into other markets across the GTA. The firm focuses on high-rise, low-rise, and mixed-use developments. The Modr'n development is pictured below.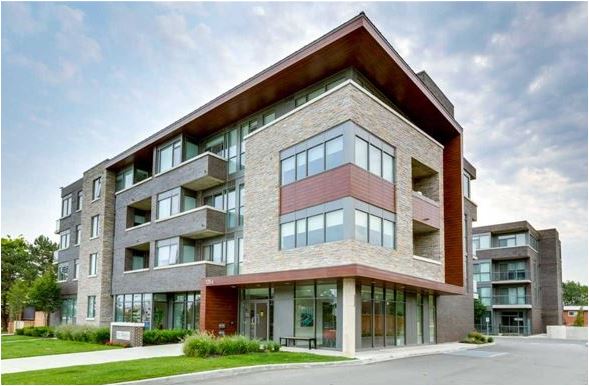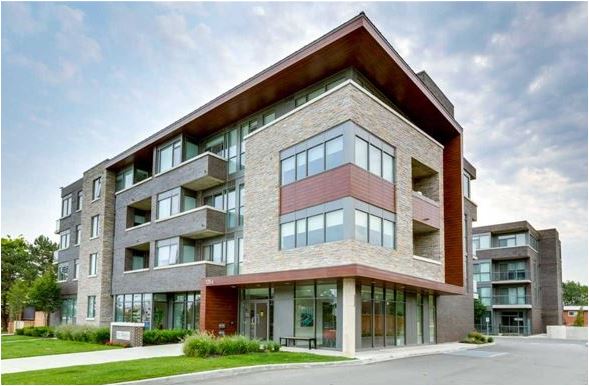 Fun Fact Tariq approached Cameron Stephens for a loan for their first ever development – after reviewing their proposal CSMC passed, with promises to fund their next project after they had some experience under their belt. Their next project, The Mod'rn was CSMC financed and you can watch the DealTalk video here. 
 As a mid-rise developer, Tariq shares some ways Adi Developments has pushed the boundaries – using concrete instead of stick – and the challenges working with trades when you're building smaller projects. "The fuel that drives us, is to prove the critics wrong…. We were 30 and 31 at the time, but I can say our first concrete build was actually profitable. We delivered a profitable project. Not a lot of developers can say that on the first 1-3 builds, let alone their first one. It was tough, we had to be extremely cost conscious, but it teaches you a lot and makes you a better builder."
Tariq continues to discuss Adi's rise in the Burlington market, sharing how he convinced TUC guest Barbara Lawlor, to see the appeal of Burlington and hired her to sell the Mod'rn.  "I can say we single handedly created a condo market there. Everything from educating the public around the APS, to closing adjustments, which they weren't accustomed to…. So when we were looking for someone to sell this thing, we called Barbara."
As an immigrant to Canada, Tariq shares some insight into his childhood and the lessons his parents taught him, that helped make him and his brothers successful; positive reinforcement, positive support, and discipline, which helped create the Adi Developments values system and culture which is 100% customer satisfaction and zero defects.
Burlington Development Freeze
Tariq has always seen downtown Burlington as one of the greatest neighbourhoods in the GTA, and has always had dreams of building along the waterfront. This landed him and Adi in the middle of a political battle with local councilors, mayors and NIMBY tax payers who we're ready for the bold projects his team was proposing in the area. However the older demographic of the area, the high real estate prices, and the low income per capita showed retirees and renters, and Tariq could see a gap in condo options along the waterfront. Tariq shares his insight on the Burlington Freeze and how it's affected the community, and continues the discussion on development in the suburban market. See their under construction Nautique rending below.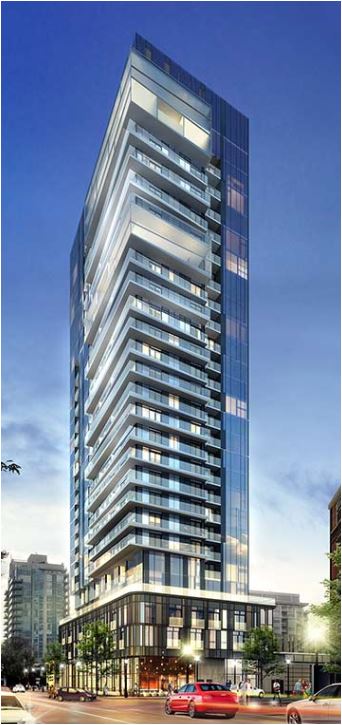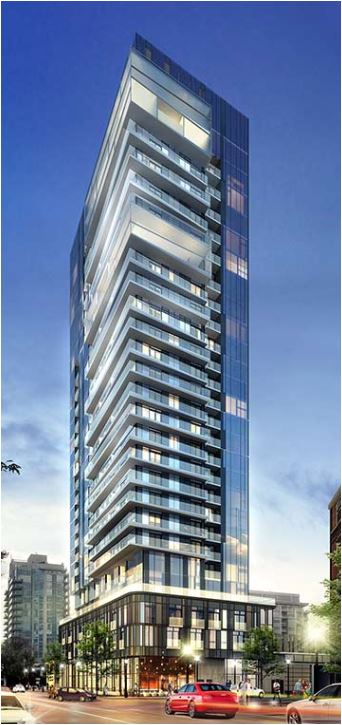 Prop Tech
 As Adi continues to expand their portfolio, they are focused on Prop Tech and smarter buildings to leverage data and technology to connect their communities. Tariq goes over a few of the technologies they are adding to their buildings, as well as discusses how to future proof their technology and stay ahead of the curve during the condo construction life cycle.
Tariq shares some interesting stories and forward thinking ideas for how to disrupt our industry and drive real estate forward. Tune in to Episode 11 now, you don't want to miss it!
Follow Us On Twitter @BenMyers29 and @TheOneStevieC
Interested in being a guest on our podcast? Send us an email.