TUC 57: Erin Millar CMO of Marlin Spring Developments and Harley Nakelsky the President of Baker Real Estate
This podcast is sponsored by BCGi Baron Consulting Group Executive Search -if you enjoy the show, please support our sponsors: BCGI Website
Meet Our Guests
Erin Millar has held the role of Chief Sales Marketing Officer at Marlin Spring since April 2023, after beginning her time at the company in 2018. Prior to this, Erin grew her resume of marketing experience in management and executive roles at CIBC Mellon, Baywood Homes, Remington Group, and Lanterra Developments. Throughout her career in a field where trust, vision, and determination are paramount, Erin stands as a beacon of excellence.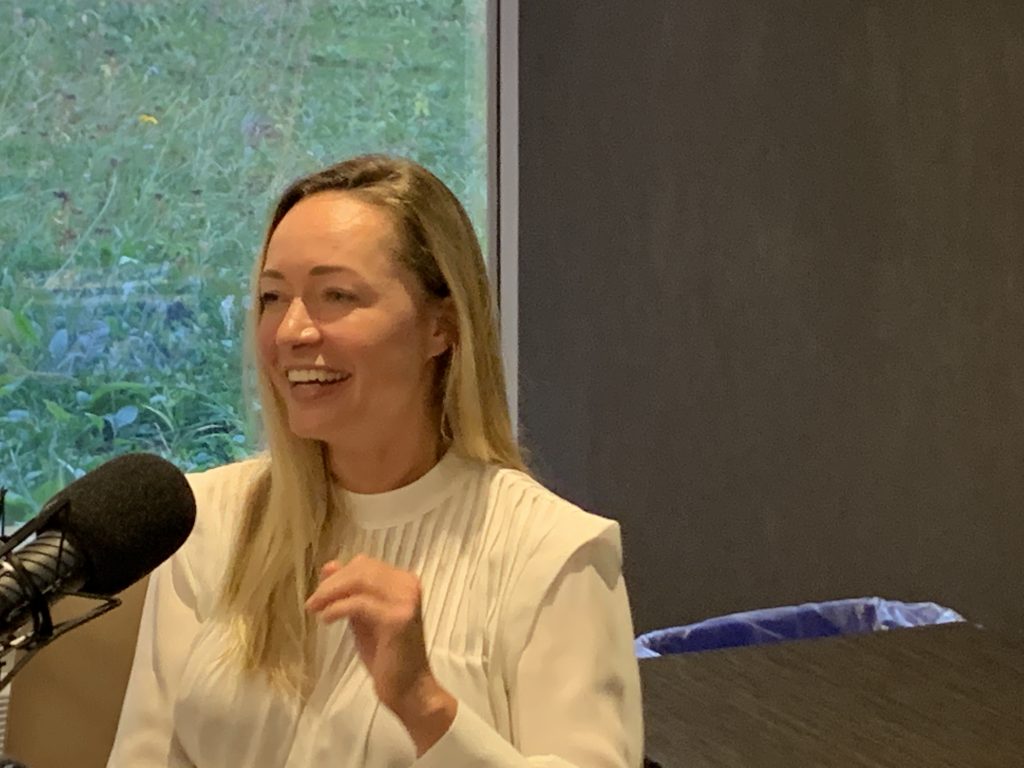 As President and Partner, Harley has been pivotal to the success of Baker, ensuring that clients benefit from cutting-edge innovation, tried-and-true strategy and unique insights. Harley's leadership skills, strategic vision and deep roots in sales guide the senior management team. Harley takes a direct and active role in increasing each client's top line. He guides operations of sales and marketing for developments, establishes and manages sales offices and, of course, proudly sells out condominium projects.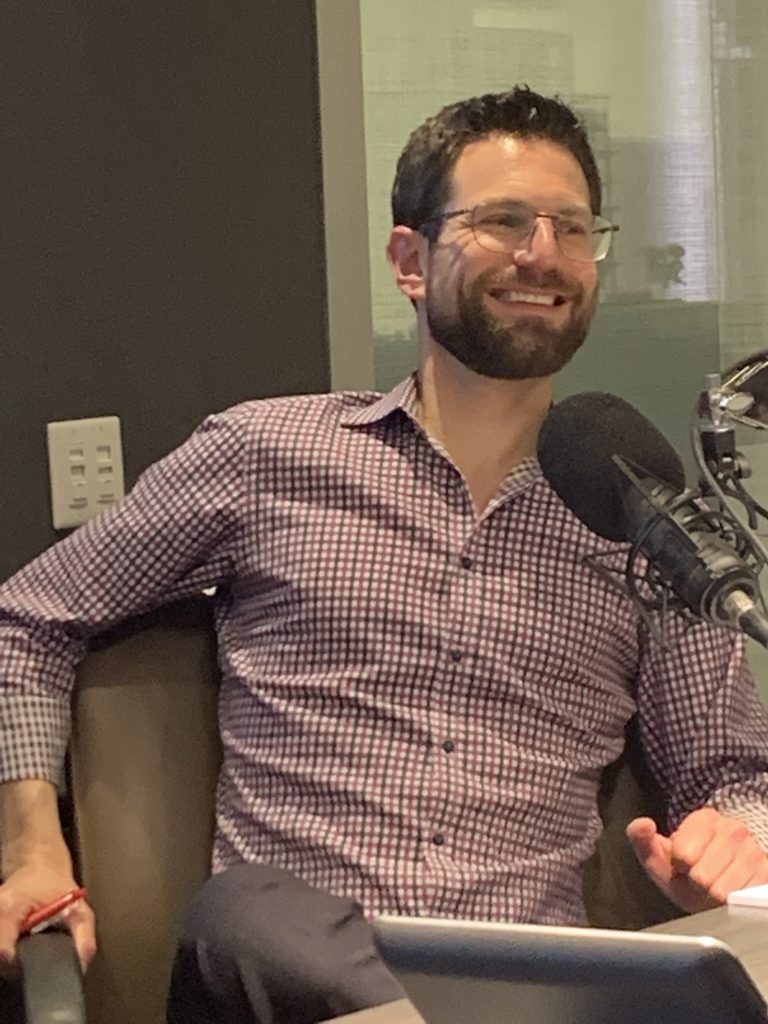 Now for the episode…
Ben jumps right into the episode talking about what's been happening in the real estate market in 2023. He says that during the first eight months of the year, there were 8,800 new condo sales in the GTA per Altus Group figures, down by 50% annually, and if this pace continues, we'll have the lowest annual total in over 15 years. Is this a temporary blimp, are we headed for a longer period of below-average sales? Tune in at 4:38 to hear Harley's thoughts about how less launches (less units hitting the market) has impacted the numbers and why they are a bit skewed. At 7:07 Erin echoes Harley sentiments saying that "we've released less projects this year, and the ones we are bringing to market are a little more risk averse at this time".
The group discuss some project launches, and Harley shares some details on the successful sell out of a project in Markham, which segues Ben into discussing what's happening in the Toronto suburbs. He says, "I conducted a study that looked at the postal code of residence of buyers at Baker-represented new condo projects in downtown Toronto, and a huge percentage of those buyers lived in Richmond Hill and Markham. Most of the buyers are GTA-based investors. A more educated guess based on previous studies I have conducted shows that many of these buyers are non-whites." Ben asks, why do minorities love buying pre-construction condos and do you think the discussions on foreign buyers have been overblown? Tune in at 12:31 to hear Erin and Harley discuss the impact or non-impact of foreign buying. "Less than 5% of our transactions in the last 10 years have been foreign buyers."
As the group continues to discuss real estate investors, Ben says that when you run the math on many of the new condos completed over the last couple of years based on a 20% down payment, a lot of them are cash-flow negative at occupancy. How are investors looking at these purchases, are they thinking of them as 3-5 year investments based solely on capital appreciation, or are they 10-15 year investments where they project future rent growth, or are we seeing buyers that intend to hold for life, intent on passing down an income stream to their relatives? Ben asks Harley, if he has any comments on the financial mindset of investors right now? "A lot of people, including myself, are investing in the future growth of this city. We have a housing problem here," says Harley, "we don't have enough inventory and what happens historically when this is the case, is that that pricing goes up, but rents go as fast, if not faster." Erin chimes in to say "there are different types of investors in the market, and the savvy investors understand the value of holding real estate long term." She touches on the assignment market at the moment and reiterates the value of holding real estate long term as an investment.
Next, Ben says that there continues to be a lot of focus on the number of condominium apartments owned by investors. He mentions that there are so many people that are uneducated about how the development industry works, and think that we should be banning investors. He says that he did a long Twitter thread about how harmful it would be to introduce policies that dissuade investors, which would result in way fewer units being built, as investors are essentially crowdfunding equity in a project. He cites some figures:
As of October 2022, there were about 460,000 condominium apartments in the Toronto CMA per CMHC, more than double the amount from 2008. CMHC estimated at 36.6% of those units are rented out, up from 18.7% in 2007. The number of investor-held units is up four-fold to 168,000 in 2022.
Ben asks the two to paint a picture of what the supply situation would look like without investors. How big would the buildings be? How long would it take to sell them? Would fewer sites be viable? Speculate for us what that could look like. Harley jumps right in and says "I think it would be tough for the new development industry." Tune in at 27:47 to hear his thoughts. At 30:51, Erin shares hers, touching on both the investor and the end user market and how each plays into how a building is sold.
Another complaint about investors is they're driving up pricing, says Ben, and that catering to investors has resulted in too many small suites, and not enough larger-family friendly designs. He asks the two to comment on the "large unit market". Tune in at 35:48 to hear Erin's thoughts and 37:32 to hear Hartley's.
As the group discusses larger units and suite mix, Ben asks whether investors are shifting demand by bedroom type or influencing projects based on their requests or buying habits, or are developers leading the way? He gives an example that he has mentioned a couple times on the podcast saying that 15 years ago, developers were reluctant to offer units without parking because buyers and investors wanted them and demanded them, but developers pushed back based on the high costs to build parking, and since then parking ratios have fallen considerably. The same thing appears to be happening with balconies, with investors being reluctant to purchase a unit without outdoor space, but developers pushing back due to the higher green-building standards. Ben asks are investors dictating what gets built, or are developers pushing for change and investors are along for the ride? Hartley and Erin share their thoughts on parking, balconies and ultimately say they want to build what the investors want to buy.
Next, Ben shares that he helps underwrite a lot of deals for Baker Real Estate, but notes there are some legacy clients of Baker's, which appear to be quite reluctant to start sales on some larger projects. In contrast, Marlin Spring continues to be aggressive in the face of higher interest rates, launching Dawes, Above and Curio after April 2022 last year, and 316 Junction in 2023 (plus they launched Joya just after this podcast was recorded). He asks Harley to comment on some of the reluctance of developers and Erin to comment on Marlin Spring's more aggressive launch strategy? Tune in at 59:36.
Ben mentions that from his perspective, it is difficult to assess the market given the high number of incentives being offered right now. Extended deposits appear to be the biggest needle-mover these days, but what else is sparking demand, is it higher commissions, rental guarantees, cash back at closing? He asks Erin and Harley what they think the best incentives are to get people to buy these days. Tune in at 11:31 to hear Erin discuss how Marlin Springs incentives their product to stand out in the market during this time, and hear Harley share his thoughts on incentives.
Lastly the group wraps up the episode discussing pricing and how developers price a building, with Ben asking do you ever have issues deciding on where you set pricing and have you ever got to the point where you had to sever a relationship or quit, as you didn't want to waste your time?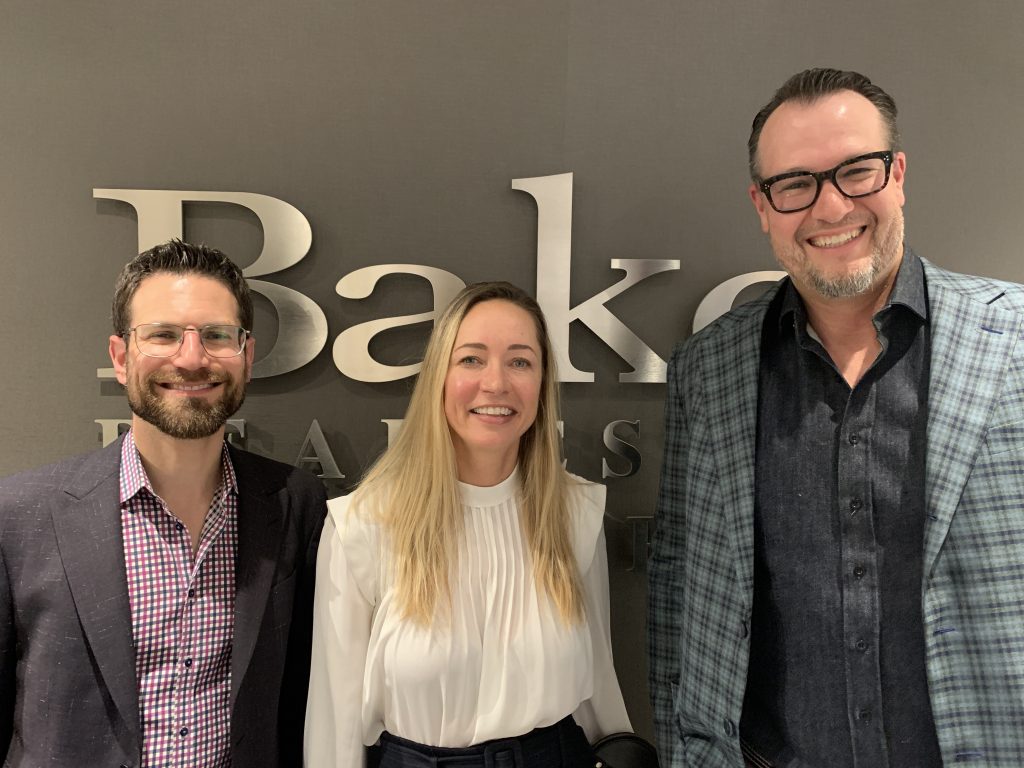 As always Ben closes out the episode with his famous Rapid Fire question and answer period asking Harley and Erin questions like, "Would expanding rent control to new units depress pre-construction condo purchases?", "Are you seeing any deposit cheques bouncing?", Is Barbara Lawlor always as positive and professional as she appears in public behind the scenes?", "Are we going to go back to million-dollar on site sales offices, or are small storefronts and virtual presentations enough to get to your construction financing sales thresholds?", "In the next five years, will we see new condos launched with moveable walls?" and more!
Tune in now to episode 57 of the Toronto Under Construction podcast.
Listen Here
Follow Ben On Twitter @BenMyers29
Interested in being a guest on our podcast? Send us an email.