TUC 55 – Sayf Hassan – Minkids Group & Elysium Investments, Kevin Marthinsen of Cameron Stephens and Steve Keyzer of Colliers International
This podcast is sponsored by BCGi Baron Consulting Group Executive Search -if you enjoy the show, please support our sponsors: BCGI Website
Episode 55 of the Toronto Under Construction podcast is another roundtable discussion on the state of the GTA housing market with special guests:
Sayf Hassan – Minkids Group & Elysium Investments
Sayf is a real estate development professional with more than 15 years of experience encompassing the entirety of the development cycle, across a wide variety of asset classes and build types. He is deeply drawn to all aspects of real estate development, city building, urban planning, and architecture. Sayf has experience in land acquisition, development analysis, budgeting, planning operations, marketing, sales, construction, oversight, management and project closeout.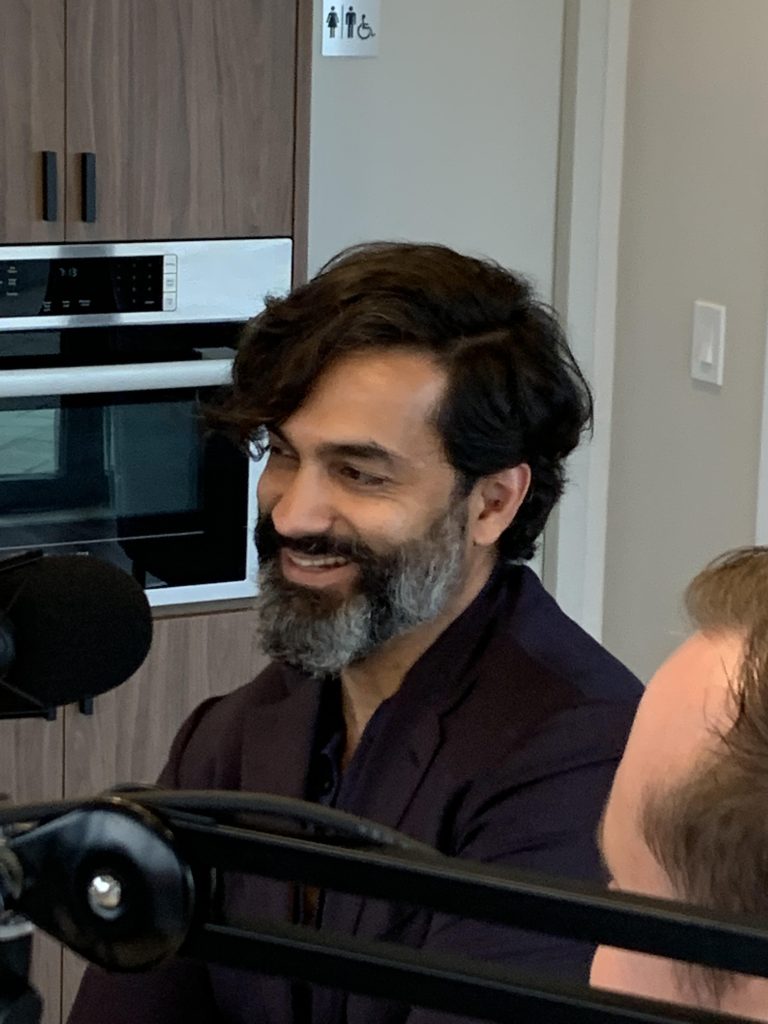 Kevin Marthinsen – Cameron Stephens
Kevin joined Cameron Stephens in 2013 as an Analyst midway through his post-secondary education. In January 2022, Kevin assumed his current role as a Senior Director as part of the Mortgage Origination team.
Kevin's key focus area is Southwestern Ontario, where he is responsible for sourcing and structuring new debt opportunities with commercial property owners and residential developers. Now into his 9th year at the firm, Kevin has become a senior member of the organization. Kevin holds a Bachelor of Commerce degree with a specialization in International Business and passed the CFA Level 1 examination in December 2017. Kevin's hobbies include golf in the summer and downhill skiing in the winter.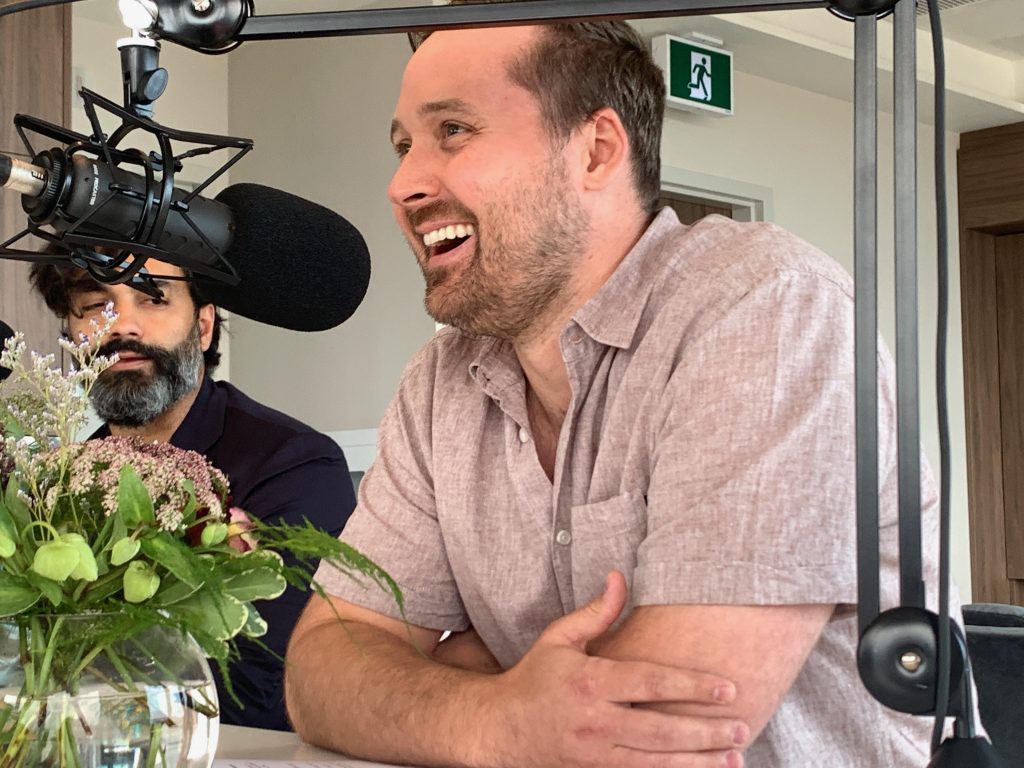 Steve Keyzer – Colliers International
Steve specializes within the redevelopment, multifamily, and intensification vertical in the GTA. He acts on behalf of an ever-increasing number of private, corporate, institutional and governmental urban real estate/land owners, as well as insolvency, bankruptcy, and restructuring firms to maximize the value of their properties. Steve provides certainty with a focused and diligent approach to process while establishing highest & best use for a given asset. He is able to guide property owners through the value maximization and/or redevelopment process to align value expectations for sale as well as Joint Venture projects.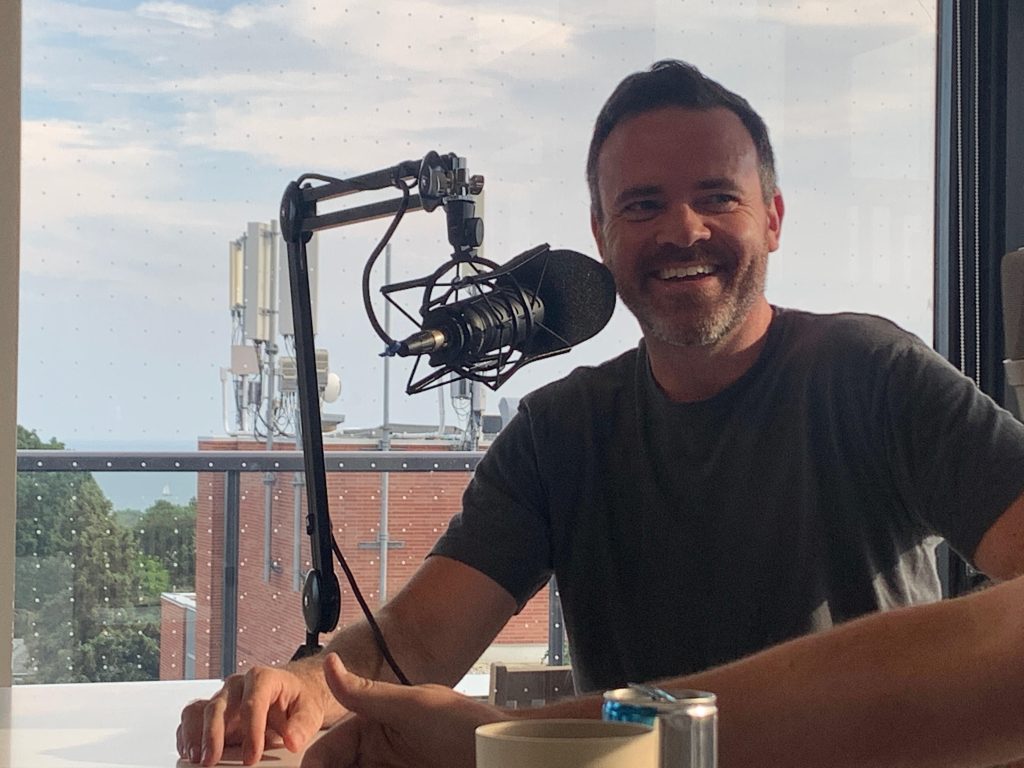 We asked these experts a series of questions and opened the floor for discussion on each topic:
Starting off the episode with a question about land, Ben reads his recent GTA High Rise Land Insights Report presented by Bullpen Consulting and Batory Management: After a quarter-century's worth of consecutive price growth in the new condominium market, developers are taking a serious assessment of where pricing is heading over the next five years and the state of the pre-construction investor landscape if we head into a period of longer-term resale price stagnation. Bullpen Consulting remains extremely busy running revenue assessments/projections for projects as rental and as condominiums, as a pivot to rental may be required, and the unit mix, unit sizes, amenities and interior finishes between a new PBR and an investor-targeted condominium apartment have never been more different.
The assessment above may appear to be too bearish, as high-density land sales are still occurring, new condo sales are still happening (including projects selling out), population growth is at record levels, employment figures remain solid despite the rate hikes, rents continue to rise, and there really is no indication that new housing supply will meet underlying demand anytime in the future.
The market remains uncertain in the short term, and that is likely why we didn't see a single approved development site sell in Q2-2023. With that said, the development industry and the lenders that serve that industry will likely continue to be hypervigilant as it relates to new acquisitions of high-density development lands.
Ben asks the group for their thoughts on the short and long term prospects of the market for high density development. Tune it at 6:35 (Sayf) and 10:35 (Steve) for the answers.
As the group discusses the best time to buy land (Sayf says he buys land when it's cheap, and also buys when it's cheaper) Ben asks Kevin if Cameron Stephens is seeing landowners looking to refinance or looking for a loan to increase their existing debt? As Kevin shares his response, tune in at 15:40, Ben then asks him if he's seeing any distressed deals.
The next article Ben cites is from Storeys.com: New Canadians Account For Over One-Third Of New Home Buyers In Ontario, Ben quotes that "approximately 35% of new home buyers in Ontario were born outside of Canada, according to Tarion's New Home Buyers Report. While 35% were born outside of Canada, the majority have been living in Canada for over 17 years." Ben reads some additional important information and says that a builder's reputation was cited by 92% of the respondents to this survey. He asks Sayf, as a new developer, what will you have to do to gain the trust of potential buyers in your future projects? Tune in at 21:54 for Sayf's response where he discusses the importance of having a great reputation (the biggest question for new buyers is will the builder complete the units?), as well as the need for the pre-construction investor in Toronto's market. 
Continuing to cite from the Storeys article, Ben mentions that 73% of new home buyers were looking for space to work from home, so that appears to be a trend that is here to stay. He asks Steve, what impact do you think this is having on developers buying high-density lands right now?" Tune in at 27:09 to hear Steve's response on his thoughts of work from home and how it will affect the purchase of land and development of the units.
Pulling another article from Storeys, Toronto's First Net-Zero Mid-Rise Residential Building Approved For Leslieville, Ben reads that Construction is expected to begin on 880 Eastern Avenue in the winter of 2024, which will be Toronto's first net-zero, mid-rise residential building designed for "both people and the planet." To have as little of an environmental impact as possible, the building will have geothermal heating and cooling, low-carbon concrete and stormwater recycling. Several green roofs, a community garden and walkways overlooking a courtyard are also incorporated into the plan. Ben turns to Kevin, saying that the previous article we discussed mentioned the importance of energy efficiency to new home buyers, and asks "When you're underwriting a deal, do you get worried about too many environmental bells and whistles, that these are costs that can't be recouped?" Tune in at 31:31 to hear Kevin talk about what he looks for immediately when a deal comes across his desk, as well as additional thoughts and challenges on mid-rise building from Sayf and Steve.
From mid-rise to high-rise, Ben switches gears to discuss one of Toronto's most infamous buildings: ICE Condos. Citing another article from Storeys.com (shout-out to the journalists over there!) Ben reads, ICE Condos has confirmed that Airbnb will be the exclusive short term rental platform for the pair of condos located at 12 and 14 York Street in the downtown core. A 15% booking surcharge will be added to guest fees that will go towards supporting building operations and providing 24 hour security and check in. ICE Condos has had a very negative reputation over the years, rumored to be predominantly investor owned, rental scams and criminal activity have been a fairly common issue. The partnership with Airbnb will hopefully improve these conditions by ensuring hosts are licensed and compliant and that they have a partnership with the CIty of Toronto. Additionally, compliance officers throughout the City of Toronto have been hired to regulate the 180 day maximum stay in short term rentals. Ben asks Steve to provide his thoughts on the partnership and discuss how Airbnb has impacted the development of hotels in Toronto. Tune in at 43:10 to hear Steve's answer.
Next up, Ben discusses a different type of real estate: Student Housing. He reads that according to a recent article in Renx: when it comes to purpose built student accommodations (PBSA), Canada is very behind compared to the USA and many European nations, despite an already large and increasing international student population. A recent BONARD report titled Why Canada's PBSA sector is a great opportunity for investors has attracted investor attention. The article discusses concerns with how an overall housing shortage in combination with a lack of PBSA options, is creating an issue for students and is taking away from Canada's popularity, which will cause harm to universities. Many Canadian cities were surveyed and results found that there is only enough PBSAs to provide accommodations for just 12% of students, this is much lower than over 30% in the USA and UK, and 17% in Europe. While universities are looking for a solution to the issue, they are experiencing significant challenges when it comes to funding the development of PBSAs, as publicly sectored universities and colleges receive provincial funding, which prevents them from borrowing from third parties. As a result of this, universities have started looking into public-private partnerships as potentially mutually beneficial solutions, though the issue of universities seeking lowest cost for housing vs developers interested in an acceptable investment return may be a barrier. At 48:52, Ben asks Sayf if he has ever looked into student housing during his career, and if so, what are the biggest barriers to entry?
The guys discuss student housing and how the model is changing across Canada. Heading over to the Cameron Stephens website, at 55:30, Ben reads that Cameron Stephens funded a $56.95MM 1st mortgage term loan, secured against two existing student rental buildings in the city of Waterloo, ON. For this deal we were able to offer our Borrower's a low Debt Service Coverage Ratio covenant and we were able to consolidate their debt into one Loan Facility. By providing a blanket 1st mortgage against two separate assets, Cameron Stephens provided one Commitment Letter for both assets at one very competitive fixed rate on a five year term basis thereby reducing both carrying costs and the overall costs associated with Borrowing. Ben asks Kevin if Cameron Stephens is having any discussion around student housing deals, and Kevin comments on this particular deal (it was his back in 2018) and shares the details of how competitive the student housing market is.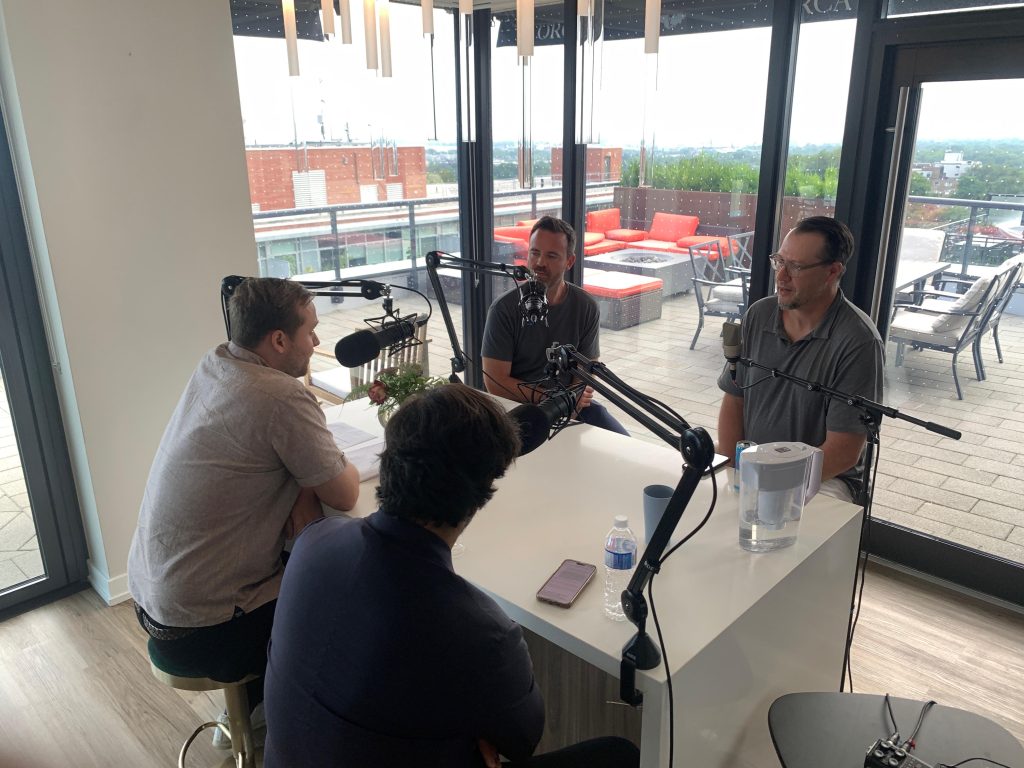 Continuing with different types of housing product options, Ben reads from an April 2022 press release: Mattamy Homes Partners with Parkbridge to Bring First Mixed Home-ownership Community to Ontario quoting, Potential homebuyers in Innisfil, Ontario, will soon have a variety of ownership choices to meet their needs, thanks to an innovative partnership between Mattamy Homes, North America's largest privately owned homebuilder, and Parkbridge Lifestyle Communities, Canada's leading developer of residential land-lease communities. The partnership will bring the first mixed-ownership community to Ontario – featuring both traditional freehold homes and land-lease homes.
The future community of Lakehaven in Innisfil, Ontario, is expected to total approximately 2,000 homes and be built out in four stages over 10 years. Approximately two-thirds of the homes will be single-family in the traditional ownership model, and one-third will be bungalow townhomes in the land-lease ownership model. Ben mentions that Sayf was deeply involved in the transaction, and asks him what more he can say about it, and whether he thinks we will see more land-lease developments in the future. Tune in at 58:47 to hear more about the model and how Sayf sees this as a great opportunity for more people to access home ownership.
As the guys discuss the importance of finding solutions to Toronto's housing woes Ben cites another article from Storeys and reads that, The master planned Birchley Park development by Diamond Kilmer, has a focus on creating four season wellness and family centered amenities. The development is located between The Danforth, Birch Cliff and The Beaches and will have a total of 1,050 suites over 19 acres including mid-rise and townhouse developments. Some of the amenities include a year round swim spa, fireside terraces, an outdoor gym, a private central courtyard, indoor/outdoor gym, an indoor yoga studio, outdoor swim spa and indoor sauna, indoor party room with outdoor terraces. Additionally, many of the amenities are catered towards families, such as basketball court, gaming room and play spaces. Ben goes on to mention that this was a government owned Build Toronto site, that was considerably under-zoned given its proximity to transit. He mentions that there should be high-rise towers here and not mid-rise and townhouses, yet the government caved to NIMBY demands. Ben notes that Steve has been involved in a few of these sales, and asks him, is the government leaving significant value on the table? Tune in at 1:09:05.
As always, Ben wraps up this episode with his Rapid Fire Question and Answer, asking each guest 5 questions such as: "Should Steve Clark resign over the Greenbelt fiasco?", "When are we going to see more distressed development lands hit the market?", "What is the highest VTB as a percentage of the sold price that you've seen recently?", "Will housing affordability in Toronto improve under Olivia Chow?", "What's your bigger concern as a residential developer right now, revenue being too low, or costs being too high?" and more!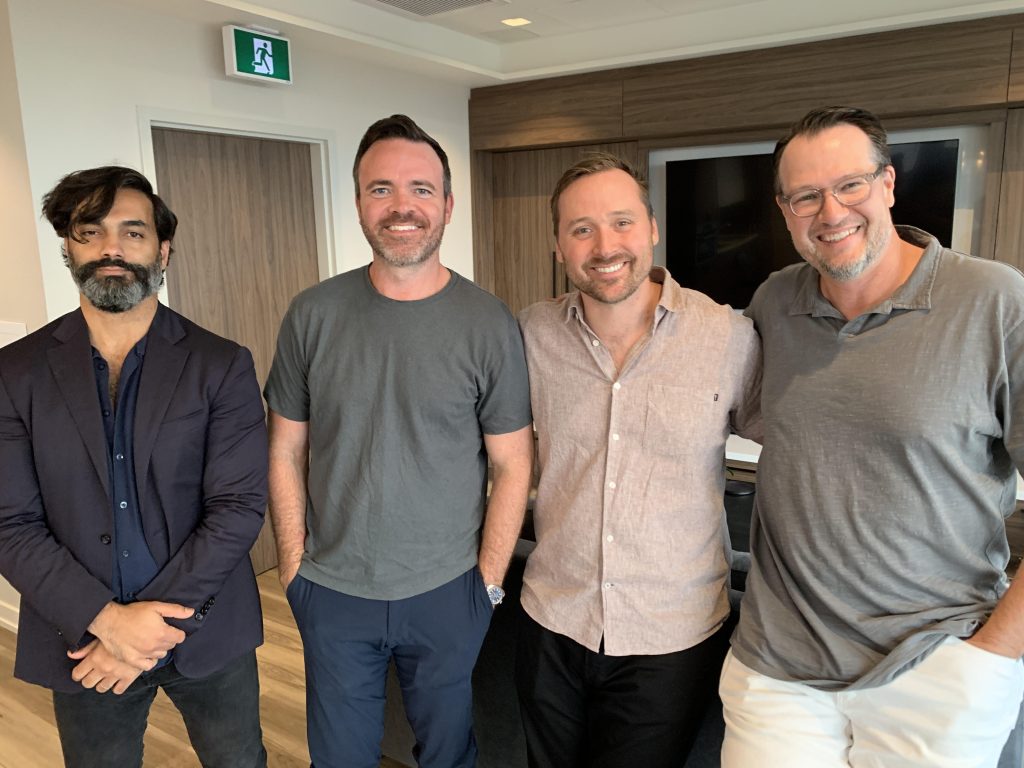 Tune in now to episode 55 of the Toronto Under Construction podcast.
Listen Here
Follow Us On Twitter @BenMyers29 and @TheOneStevieC
Interested in being a guest on our podcast? Send us an email