TUC 54 – Linda Chen of Harbour Equity, Francesco Margani of Franc & Co and Noorez Lalani of MOD Developments
This podcast is sponsored by BCGi Baron Consulting Group Executive Search -if you enjoy the show, please support our sponsors: BCGI Website
Episode 54 of the Toronto Under Construction Podcast is a roundtable discussion on the state of the GTA housing market, with our typical focus on new development.
Linda Chen – Harbour Equity
Linda Chen is the Vice President, Investments at Harbour Equity where she is responsible for underwriting and structuring new investments as well as managing existing joint venture relationships. She originally joined Harbour Equity in 2015 and worked across all areas of the business before becoming a member of the senior management team. Linda held the role of Senior Manager, Development with Cadillac Fairview, and worked on mixed-use redevelopment and transit-oriented communities, including the East Harbour development in Toronto. Linda started her career in the Real Estate assurance and advisory practice at Deloitte, and is a graduate of the Schulich School of Business at York University.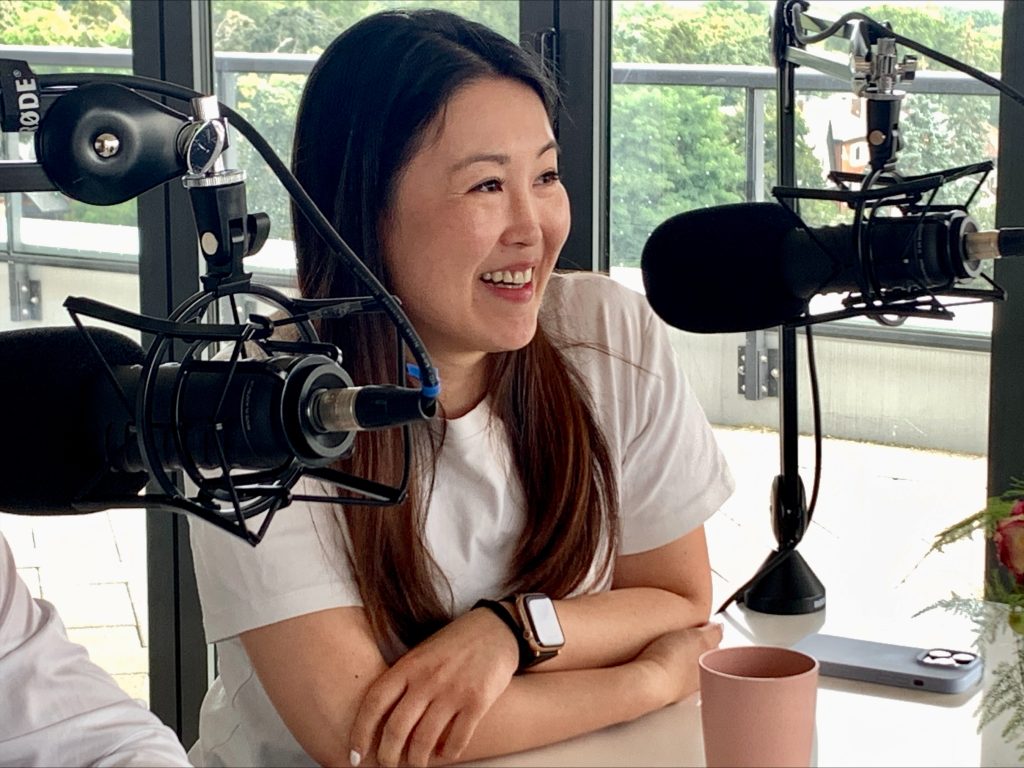 Francesco Margani – Franc & Co
Francesco Margani is the founder of Franc & Co, a boutique commercial real estate brokerage and advisory firm which delivers innovative, strategic financial solutions for developers, lenders and investors. Prior to starting Franc & Co, Francesco held the position of Executive Director of Mortgage Investments at KingSett Capital, where he sourced commercial and residential mortgage loan investments across Canada, was the Executive Vice President of a private development company based in the GTA which managed and financed a multi-billion dollar portfolio of assets across Canada.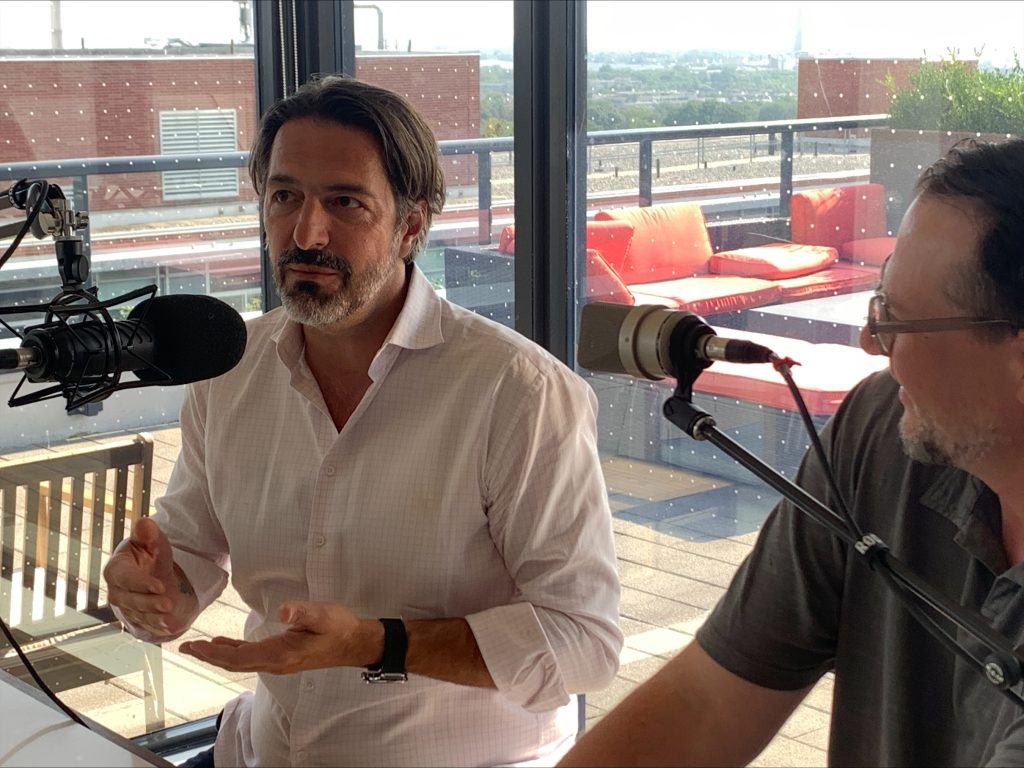 Noorez Lalani – MOD Developments
Noorez Lalani is the President and co-founder of MOD Developments, a role he has held since 2012. Noorez held positions in corporate finance and commercial real estate with Torkin Manes LLP, and in the Real Estate Group at the Toronto Dominion Bank Real Estate Group. He holds a number of degrees including an Honours Bachelor of Arts in Political Science from the University of Western Ontario, followed by a law degree from the University of Windsor and a Masters of Business Administration from the Schulich School of Business with a specialization in Real Estate Finance and Development.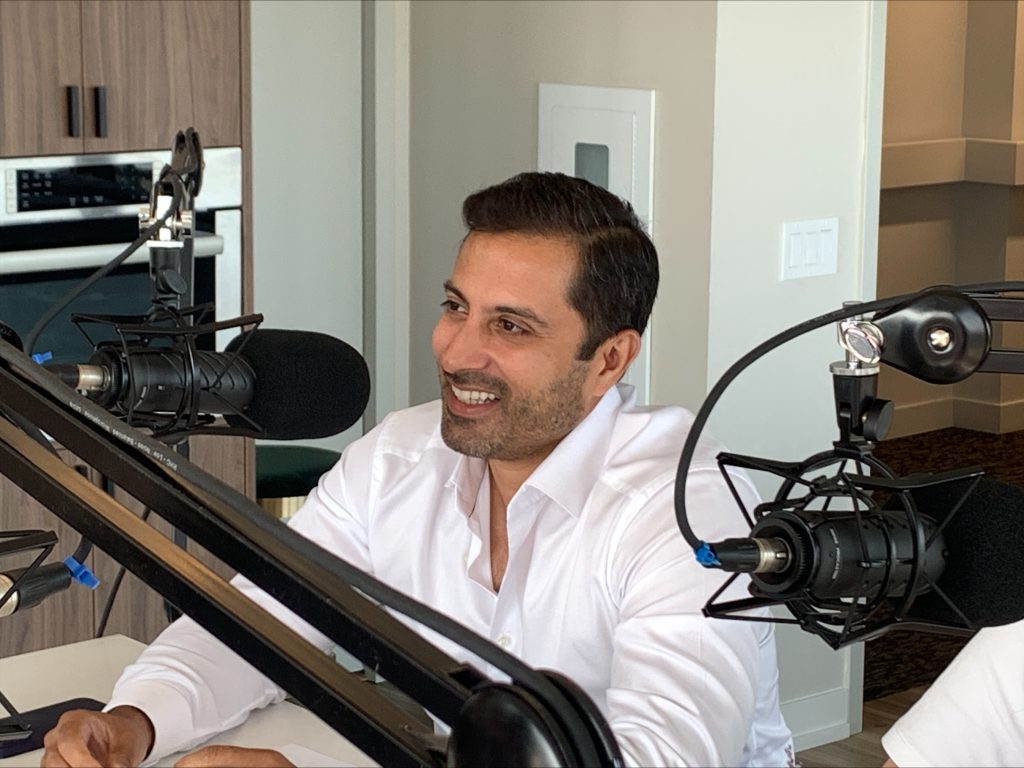 We asked these experts a series of questions and opened the floor for discussion on each topic:
Ben kicks off the first question quoting an Ontario Construction News article reading: An investigation by the auditor general has found that the province's decision to open up the protected Greenbelt to housing construction was skewed towards certain developers with ties to the housing minister. The auditor general found that the government proceeded with little input from experts, did not weigh environmental, agricultural and financial risks and impacts to remove some land from the greenbelt to be used for development. Premier Doug Ford said that the government will not reverse its decision in allowing development on the greenbelt, as he discussed the importance of meeting the housing targets, however, this report has caused calls for the immediate resignation of the housing minister and to return the affected land to the greenbelt.
Ben mentions that the owners of the 15 sites removed from Greenbelt protection could see an $8.3 billion increase to the value of those lands, and also states that 83 per cent of the land removed was of the highest quality agricultural land.
Assuming that Franc probably has the most experience dealing with suburban development lands, Ben asks him for his thoughts on the situation and asks Linda to comment on the fact that many people don't think that the Greenbelt should be opened up, and that the process wasn't fair to other developers. Tune it at 4:14 and 7:36 for the answers.
Next up, Ben quotes two reports; Zonda's Q1-2023 GTHA Multi-Family Take: Subdued Start to 2023 and BILD/Altus: GTA New Home Market Slower In June.
He reads that the market for new multi-family residential remained on its bumpy course in the GTHA through the first quarter of 2023, with apartment and townhouse sales down 72 percent from the exceptionally strong period of Q1-2022. New project launches sold on average at $1,343 per square foot, down 3 percent year-over-year. Well-priced projects launched in primary locations sold well while developers remained cautious in bringing new projects to a slow market, with only ten condominium apartments and three townhome projects launched. (Zonda)
He then reads the BILD article quoting that condominium apartment sales totalled 1,957 in June, up 11 per cent from June 2022 but 21 percent below the 10-year average. There were 569 single-family home sales in June, up 256 percent from June 2022 but 49 percent below the 10-year average.
Increased inventory had a softening impact on prices. The benchmark price for new condominium apartments was $1,090,494, which was down 8.4 per cent over the last 12 months. The benchmark price for new single-family homes was $1,716,467, which was down 6.9 per cent over the last 12 months. (BILD)
Ben notes that it's been a full year of slower sales activity in the new housing market, and asks Noorez, "what are your internal discussions, are you expecting an uptick anytime soon, or are you preparing for a longer period of stagnation?" He also asks Linda, "From an equity perspective, I assume you're being a lot more cautious?" Tune in at 11:51 and 13:42 for their responses.
For question 3 Ben asks the group 2 worst case scenario questions to Franc and Noorez.
Franc: A new condo project sells in March 2022 for $1,675 psf, and it's now December 2026 and the building is about to register in a couple months. The going rate for resale condos in the neighbourhood is $1,425 psf, about 15% less than the sales price. The developer has surveyed their purchasers and it looks like only half of the buyers can secure mortgages to close? What do you think happens in that scenario?
Noorez: In that example I gave to Franc, you're a developer in a similar situation and you have fantastic relationships with institutional capital, any chance you're calling them to see if there is interest in canceling the deals and changing the tenure to rental?
Tune in at 21:25 and 25:03.
Ben then discusses that CMHC published monthly data on the Toronto CMA housing market and in July there were just 33 units of completed and unabsorbed supply of condominium apartments, which is the lowest level considering the 33 years of data they make readily available. Essentially this is completed developer-owned inventory that has not sold. I was a bit shocked to see that. The number is a bit of a lagging indicator, as many developers completely sold out of their projects in 3-6 months in the pre-construction phase, but it certainly shows there are no issues with closings, i.e. developers are not taking units back.
He asks Franc, "have you seen increased requests to arrange inventory loans for your clients? Given the current interest rate environment, is there appetite for this?" and asks Linda, "from your perspective, are you putting pressure on your clients to sell inventory at discounted rates, how much input do you have on pricing, and do you push for early exits for our fund investors?" Tune in at 40:52 and 44:32.
As the discussion continues, Ben mentions that he has been working on some rental data for an upcoming rental trend report by Kijiji, and says he took a quick look at rental rates for condominium apartments, which averaged $2,572 per month or $3.88 psf in Q1-2023 and $2,592 per month or $3.92 psf in the second quarter. He asks Franc, "What are your clients thoughts on rental right now in the midst of rapid rent growth and declining affordability?" Tune in at 47:44.
Ben, quotes a recent article in Renx, which states: Maple House developed by Dream Unlimited Corp., Kilmer Group and Tricon Residential Inc., will have 770 mixed-income units, with 30% designated as affordable housing, with priority going to single mothers, women fleeing abuse, people with accessibility issues and indigenous people.
While Ontarians have been interested in homeownership for many years, the ownership rate has dropped from 71.4% 10 years ago down to 68.4%, due to prohibitive costs. In other major cities such as London and New York, or Germany where 70% of people rent, it is much more common to rent and have roommates for extended time and Toronto should continue to build high quality purpose built rentals to provide affordable housing.
Ben Asks Noorez, "Although many pre-construction condo investors ultimately end-up renting their suites, they want to eventually sell them to end-users. So investor-activity may drop due to a lack of viable exit opportunities even in the face of higher rents and more people renting. How is the shift to a higher-share of renting versus owning impacting your decisions moving forward? He also asks Franc, "as it relates to Maple House, do you think the affordable housing units will have a negative impact on the rental rates and/or lease-up of the market rate units?" Tune in at 52:53 and 55:04.
Next up, Ben read a quote from an article on Storeys saying, Prime Minister Trudeau spoke about Canada's housing crisis discussing how it falls onto municipalities, provinces, political rivals, and interest rates. During a press conference, he announced a $64 million investment in a rental housing project in Hamilton, while also addressing the significant lack of supply in the country. He was evasive on the topic of the Fed's responsibility on the issue of affordability. Trudeau discussed how municipalities must look for solutions and provinces must also step up. Additionally, he talked about high interest rates are another factor to blame for unaffordability, and says that once inflation rates fall and rate cuts begin, affordability will improve. While provinces have control over zoning, land use, density and approvals, the federal government has control over ambitious immigration targets. A report from TD states that if the current pace of immigration remains, Canada's housing supply gap could widen even further by 500,000 units in the next two years.
Ben mentions that in 2022, Canada's population grew by 1.2M people, 60% of whom were non-permanent residents. He asks Franc, "do you think are immigration targets are misaligned with our ability to deliver new housing to satisfy that increased demand?". He asks Noorez, "what's the biggest bottleneck for you right now in terms of delivering new housing supply?" and he asks Linda, "what do you find your clients complaining about the most these days in terms of getting their projects built?" Tune in at: 1:02:11, 1:06:12 and 1:08:40.
Lastly, Ben wraps the episode with his famous Rapid Fire Question and Answer period, asking each guest 5 questions such as: "Will the average resale house price be lower in August 2024 than August 2023?", "If a development company was created by the City of Toronto to deliver mixed-income condo and rental buildings, do you think they would be able to attract top talent?" and "A local developer started raising capital on Addy Invest, a crowdfunded real estate investment platform out of Vancouver. Do you think that these firms that target retail investors will be successful?"
Tune in now to episode 54 of the Toronto Under Construction podcast.
Listen Here
Follow Us On Twitter @BenMyers29 and @TheOneStevieC Interested in being a guest on our podcast? Send us an email