TUC 53 – Rafael Lazar – Almadev
This podcast is sponsored by BCGi Baron Consulting Group Executive Search -if you enjoy the show, please support our sponsors: BCGI Website
Ben Myers is excited to welcome Rafael Lazar, CEO from Almadev to episode 53 of the Toronto Under Construction podcast. Almadev is a leading real estate development, investment and asset management company with master-planned communities, mixed-use developments, and commercial properties across North America. Rafael was responsible for the redevelopment of the Emerald City project and the acquisition of several master-planned communities, including the Galleria on the Park, 3300 Rutherford and Lansing Square, totalling over 10,000 units. He also spearheaded the acquisition of Agellan REIT, which holds over 6.5 million sf of industrial and commercial properties in the U.S. and Canada. Before joining Almadev, Lazer served as CFO for an international cargo shipping company. He also worked as a CPA at EY Israel, auditing large publicly traded and privately held companies. Rafeal holds a degree in Economics and Accounting from the University of Haifa, Israel, and an MBA with a financial management specialization from the University of Tel Aviv.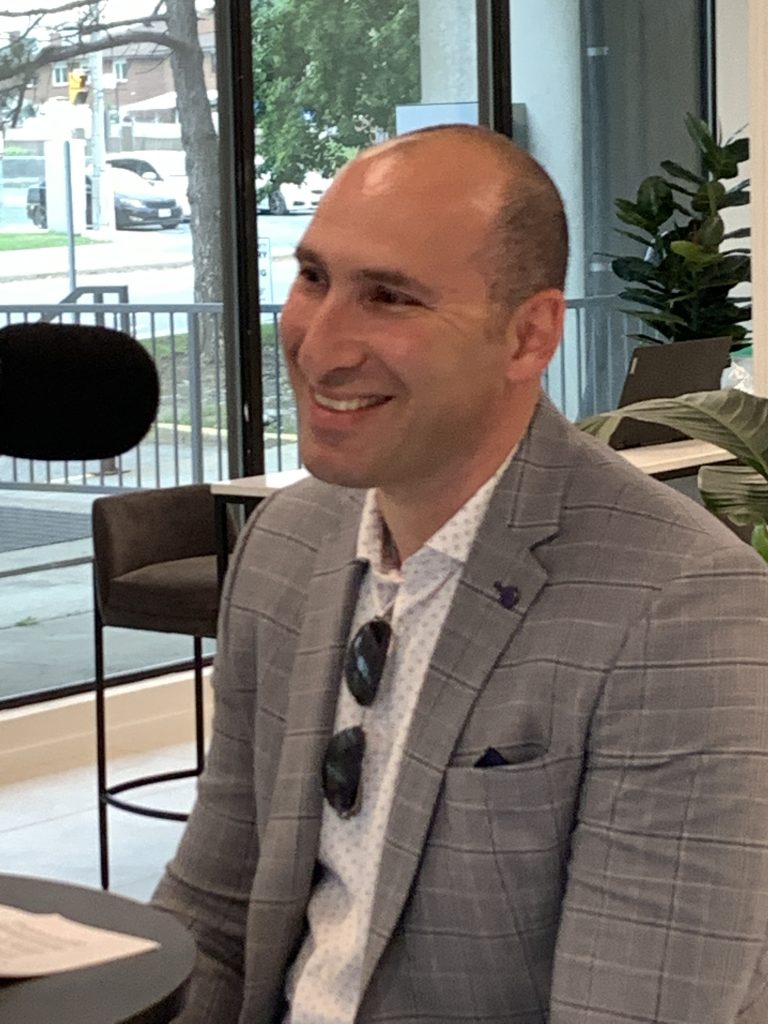 Rafael kicks off the episode sharing details on how he started his career working in finance for international companies and how he got the "international flair" in him, which got him excited for the future. He shares that after getting his MBA, his next career, cargo shipping, relocated him to Miami, Florida and then to Hong Kong and then finally Toronto, where he decided to settle down and applied for his permanent residency.
ELAD Acquisition
After asking a few questions on supply chain logistics and cargo shipping, Ben jumps right in and asks Rafael to share the details on purchasing ELAD Canada, and what the sales process was all about. Rafael discusses the process and mentions that the ELAD acquisition was impacted by COVID and the oil and gas industry collapsing. Regardless of the economic atmosphere, Rafael and his team were able to get the deal done, and he mentions how proud he was to do it during the difficult economic times of the pandemic.
Ben comments on how rare it is to see a development company being sold, and asks Rafael to share his thoughts on why this type of transaction doesn't happen very often. Rafael says how hard it is to put a number on the real value of a development company. "What I see on my sites, it's hard to convince a buyer to see the same value. We look at the future and see what Toronto needs to be 10, 20 years from now." The time gap puts a huge problem on valuations says Rafael.
Another reason, Rafael touches on, is the family aspect of development in the GTA. Typically most development companies are passed down to the next generation, which is why you don't usually see the companies being sold.
Rafael continues to discuss his approach to acquiring and running businesses and shares some key insights from this purchase. He goes on to discuss how development in Toronto and Montreal is only one half of his business, while the other half manages income producing assets in both Canada and the US, spread out across multiple asset classes including: industrial, retail, office, residential, and a bunch of others. "It's very difficult to put our stock in a certain bucket, which results in only certain capital markets being structured to give us maximum value for the company." Ben and Rafael discuss how difficult it is for many people to wrap their head around the Canadian development market, especially developers from the US and aboard. The guys briefly discuss the Israeli capital market, although Rafael says that Almadev no longer participates in these markets.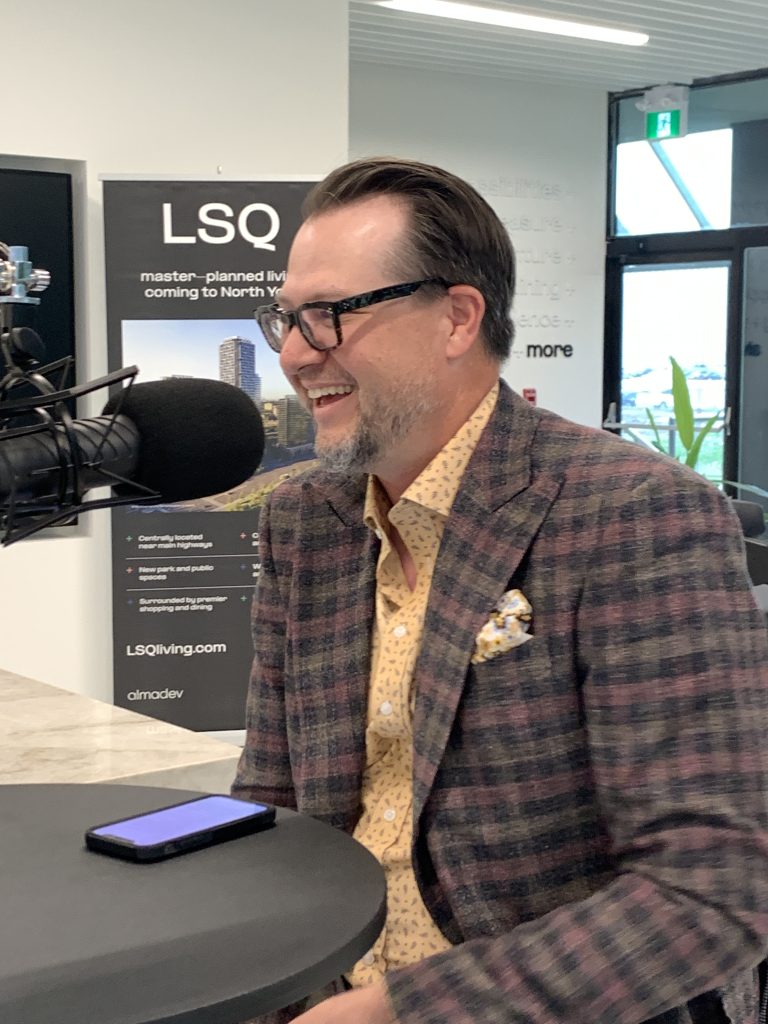 Agellan Acquisition
Ben asks Rafael to share the details on the Agellan acquisition, and Rafael mentions that his company is structured in 2 ways:
Income producing assets producing stable NOI paying the bills, and
Extra money coming from development, funding growth and acquisitions and the fun stuff you want to do.
He goes on to say that after selling a few assets, he was short on income producing assets, and acquiring Agellan was his way to deploy a lot of cash into a relatively easy capital stack. He explains why the REIT was suffering and how he was able to see a good economic opportunity at a reduced price.
Almadev Communities
Ben jumps into another one of Almadev's acquisitions and asks Rafael to comment on Emerald City, master-planned communities and rental replacement. Humbly, Rafael mentions that he can't take credit for Emerald City, since the bulk of the work and the vision was done before he came on board, but points to the Galleria project and his work on bringing his vision to market.
For Galleria, Rafael mentions most people thought he was crazy for taking on the site, but he saw the vision and he didn't want to rush through the zoning applications. Instead, he engaged the community to get their feedback in order to create a master-planned community that adheres to everyone's concerns including the city, the community, local church, schools and the arts community, etc. When they finally filed their zoning application, it was so well received those same people came back to him saying "we get it now". "Sometimes you need to think outside of the box," says Rafael. "You need to see the potential of the land, and what it requires, and Galleria is a perfect example of that. We took a run down mall, added 3000 units, 150 affordable units, and we actually increased the number of retail space that was there before, plus a brand new community centre and park. We hope to replicate this at LSQ."
Rafael goes on to discuss the development of the site and how they were able to keep the existing retail during construction so that the community wasn't impacted. Rafael also gives kudos to the city and explains how he was able to work with the municipality to build an incredible project that will bring so much life to the community including a new community centre, parks, skating trails and more!
Affordable Housing & Rental Replacement
Rafael discusses the importance of affordable housing and says for him, it's not all about the money. He cites Galleria as an example saying he incorporated the 150 affordable units into the first phase, "that's a significant economic burden. It makes it much harder for us to finance the project. We also committed to building the community centre in the early phase, so that the community will already have a fully operational centre and park. We understand what's important for the community and we do it," he says.
Going back to Emerald City, Rafael says, not only did they provide rental replacement in the project, but they also contributed units for Habitat for Humanity, so families were able to move into the community.
He goes on to say that all of Almaden's sites have a significant rental component, an affordable housing component, and they also strive for LEEDS standard, with a focus on environmental and green space in the amenities. "We look far beyond just the dollar and profit per project when we build communities. People, the media and municipalities need to stop looking at developers as the enemy and start seeing them as a partner, that together we can solve the affordability problem in Toronto," says Rafael.
Rafael shares his thoughts on how to approve Toronto's affordability issue and says, "it's economics 101, if we don't build enough housing units, then we have a lot of demand, on an ever decreasing supply… so prices go up, which results in no affordability." He continues to mention that the only way to accomplish this is by everyone working together, and finding ways to build more: responsibly and affordability. If we can get the level of supply closer to the level of demand we can solve the affordability issue, he says.
Rafael continues to say that slow approvals, rising development charges (49% over 2 years), construction costs increasing (20% annually) and the interest rates increasing are all contributing to the affordability crisis. Ben and Rafael discuss the "greedy developer" narrative and comment on the "growth paying for growth" way Toronto is growing.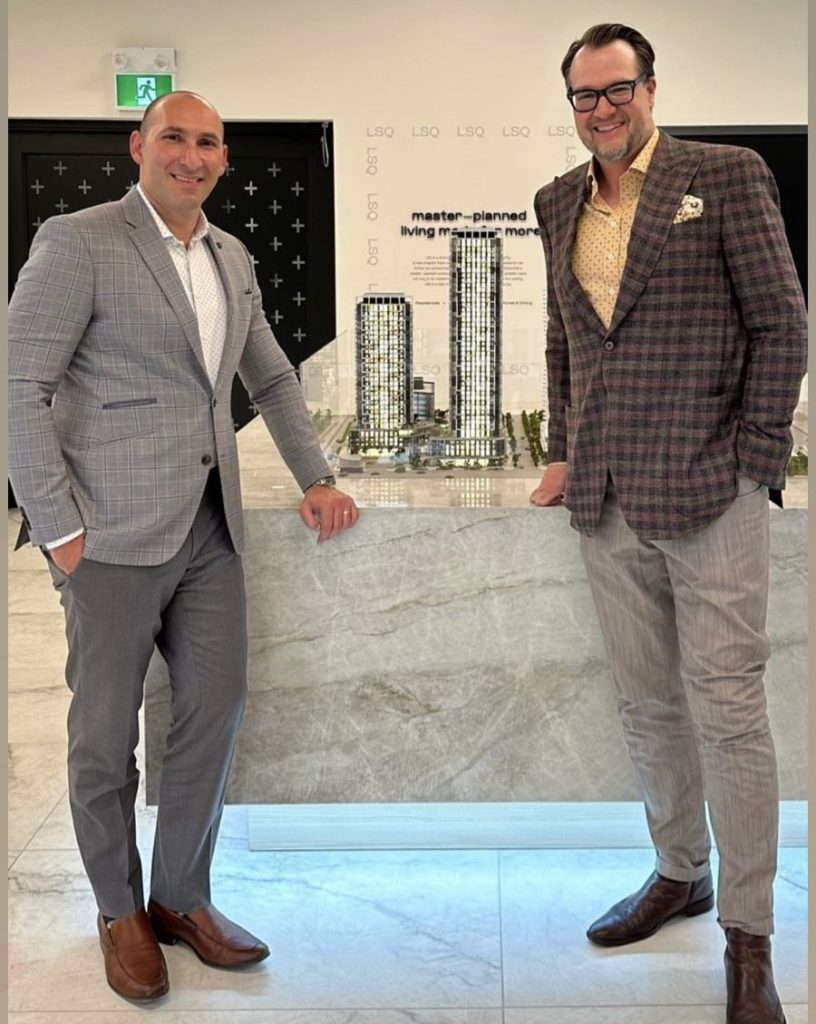 LSQ
Ben switches gears around the 1 hour mark to discuss LSQ; Almadev's newest masterplanned community at Victoria Park and Sheppard. He reads a quote and asks Rafael to discuss the vision for the architecture. Rafael shares his thoughts for how he develops his projects, and says that although it was a lengthy design process, they are beyond happy with the results. He also shares his thoughts on a true master-planned community and discusses all the factors and things that go into developing a community of this size.
As the episode winds down, Ben asks Rafael his Rapid Fire Questions including Are the Toronto Green Building Standards too onerous and expensive?, Where do you get your news these days?, Where do you start when you're adding an employee to the Almadev team? Should the city of Toronto allow above grade wrapped parking in new apartments? and more!
Tune in now to episode 53 of the Toronto Under Construction Podcast!
If you're looking to get in touch with Rafael please visit www.almadev.ca
Follow Us On Twitter @BenMyers29
Interested in being a guest on our podcast? Send us an email