TUC 52 – Jason Birnboim – Beaux Properties
This podcast is sponsored by BCGi Baron Consulting Group Executive Search -if you enjoy the show, please support our sponsors: BCGI Website
The Toronto Under Construction podcast welcomes Jason Birnboim President and Principal at Beaux Properties International, a Toronto based real estate investment, development and finance company, and guest host and past podcast guest Alex Sharpe from iQ Offices and Landscape.ca to the show. Alex introduces Jason sharing that his primary focus at Beaux is on the organization's new acquisition and development activities, in addition to overseeing all property and asset management for the company's portfolio.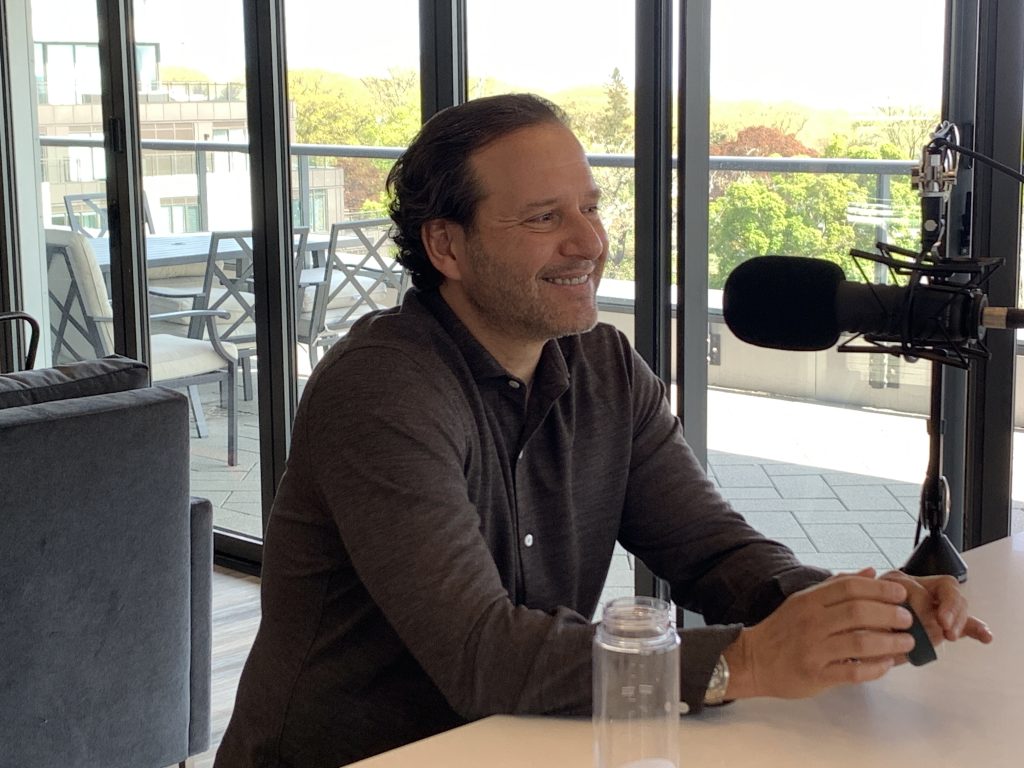 Ben asks Jason more about his past, and we learn that Jason was a practicing attorney on Wall Street, and that he decided to leave his position at the firm to go into real estate finance, which ultimately led him back to Toronto where there was an opportunity for him in the family real estate business. Jason shares that since he joined his father, they were able to pivot the business into some commercial investment development, as well as added and enhanced their multi-res portfolio and platform to branch out into other markets, and owning assets outside of the core.
Alex asks Jason if he took part in any real estate development in New York and Jason shares his outlook on New York at the time, and some details about an initial joint venture opportunity in Chicago.
Ben asks Jason to take it back to the beginning and share more about how his grandparents started the business in Manitoba, and what was the catalyst for moving the business to Ontario. Jason says it's as simple as the immigrant mentality; they were flipping properties and doing anything they could to get further ahead. Jason said it was really his dad who first had the vision to develop an apartment building in Winnipeg, and saw this as an opportunity to grow; but saw Winnipeg as too stable for his career. Looking East towards Toronto, Jason says his dad saw the city as more diversified and wasn't reliant on one industry.
After moving to Toronto in 1978, Jason says the trajectory was straight up until about 1990. His dad was a trader of assets and Jason discusses one building he purchased in Scarborough that his father was able to flip within a year for $1 million.
Their landmark acquisition, says Jason, was at Yonge and Eglinton, 66 Broadway in 1984, and he goes on to say that since that point [in the multi-res space] they really haven't sold anything and they continue to add to their portfolio where it makes sense strategically and grew from there. Alex asks some additional questions on whether his father had an active strategy to create value or whether it was just opportunistic buying. Jason shares the details and discusses one particular apartment flip involving the Cadillac Fairview portfolio and nameless buyers that ended up being fraudulent and ultimately led to rent control.
Ben pulls a quote from an article where Jason said, "When buying in dense, high barrier to entry markets, high rise rental apartment buildings are one of the safest investments around", and asks Jason if he still feels his way. Jason says that he would believe that sentence his entire life except for the COVID period. He goes on to say that he was rocked during that time, but that just as quickly as everyone left, he believed everyone would return to big urban centers based on the infrastructure alone. However he ends his answer by saying, "it may not be something to rely on to the same extent after COVID."
Land Use Policy Changes
This leads the conversation to politics regulation and the fact that certain regulations make it very difficult for cities to thrive. Alex asks Jason about his thoughts on the land use policy changes including the political momentum on opening up the neighbourhood zones (yellowbelt) and freeing up additional land for supply and accessibility and whether it will make a meaningful difference from a high rise and mid-rise standpoint that makes more sites open for intensification.
Jason says the barriers to entry in Toronto are massive, and that his business in particular is geared towards the masses, "we're providing mid-range, lower priced rentals to the masses, and we're being villainized when we're the ones actually taking care of the housing stock." He says, "Taking care of this type of housing stock takes a lot of effort because it's aging and deteriorating, and regulation is working against us."
With that said, Jason thinks these new changes will make incremental differences but ultimately the numbers to get something off the ground don't work anywhere but the fringe. He does mention that if you have under-utilized space, to build a laneway, there may be an argument there, but otherwise it's a "cute thing that city council is doing to make it seem like they are dealing with the problem."
Jason goes on to say that to him, "the issue isn't about zoning more units, saying there are plenty of sites… the issue is the market catching up, and getting more people into the city that can afford to pay what it costs to build today, which let's face it is astronomical."
Ben discusses the difference between new builds that have been brought onto the market recently and the resale market and says because of costs being pushed up there is about a $500 per square foot delta between the two. He goes on to say that we are getting to the point where we can no longer pass the costs off to purchasers and investors, as the numbers don't make sense, which will bring us to an interesting place in our history, as we may not get anywhere near the supply that we need to get.
The Cost Of Living & Co-Living
As the guys discuss the cost of living in Toronto, Alex asks Jason his thoughts on co-living and compact urban living. "Everything comes down to the price. So many things work if you don't have too much debt on them, and there's too much debt on a lot of assets. When it comes to co-living the numbers just don't make sense to me," says Jason. "It seems to me that co-living may make more sense for the younger generation, but a lot of the co-living is so expensive it's almost as much as having your own place, but with really cool amenities". He touches on new rental construction and Jason says he doesn't see how it works either, because the rents aren't high enough.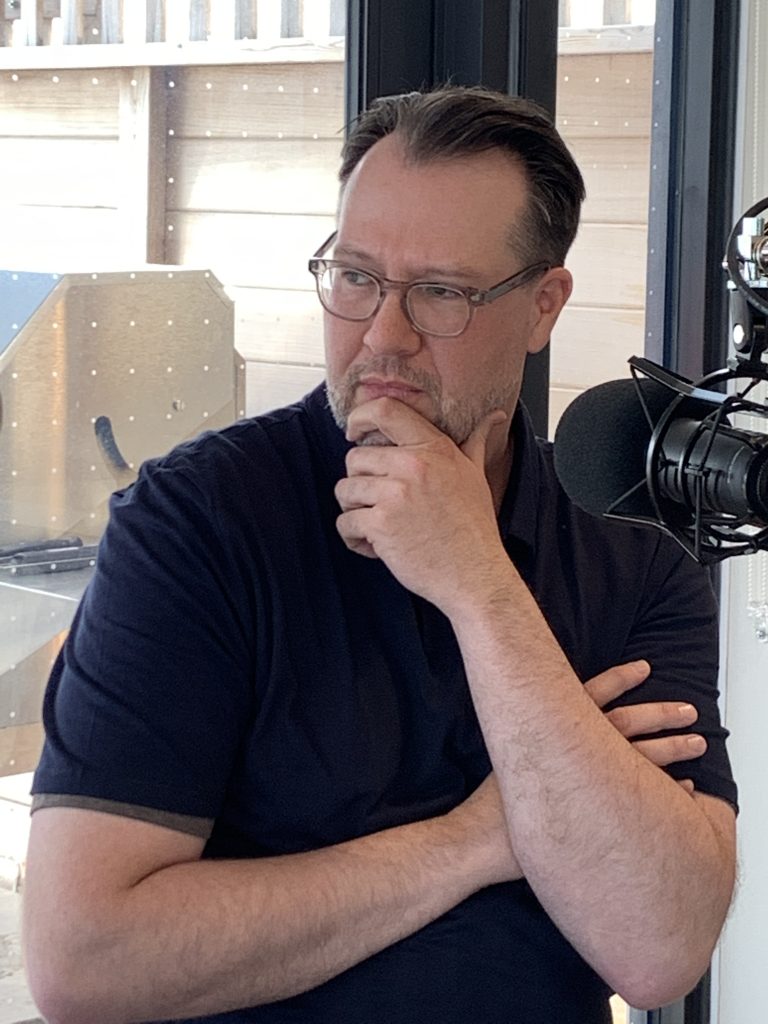 Ben asks Jason to share some details on his 101 Erskin joint venture with Tridel; a project where the numbers DID work. Jason says it was surplus land that they had that they were able to develop into a complicated JV that they were fortunate enough to integrate into their existing building and the community. "It was a prototypical deal, that we would love to do again, if the numbers worked, super cautious and super conservatively, and the market was a little stronger than down 74%," he says with a laugh.
Big Bad Developer
The guys continue by discussing the narrative of "the big bad developer" and the idea that every developer is getting rich. Jason comments on the capital intensive nature of the business and Ben states that what we really need are the smaller developers doing better so that they provide the much needed mid-rise projects to provide more supply in the market.
Ben asks Jason if he has any big deals on the go, and while he says not on the development side, he does share some details about some on the investment side in Los Angeles, and in Florida.
Rental Building Operations
Alex asks Jason if he has found success through initiatives around reducing operation costs, such as retrofitting energy consumption or expense consumption that will immediately drive NOI and Jason shares some details but ultimately says it's very costly. This leads Ben to mention that there are so many conversation topics they could touch on in the rental space including tearing down 25 storey buildings to do development, vacancy control coming in, not being able to raise rent between tenants, renovictions, etc. and tells Jason he can touch on any of these topics, but asks him when a tenant turns over how much money does he sink into some of these units? Jason says it's extensive, and in 2023 the turnover is about 10-15%, from a historical 20-25%. He also mentions he does full renovations between tenants including kitchens, bathrooms, flooring, lighting, new appliances that are more energy efficient and it costs a fortune but allows him to get nice lifts that allow him to bring the units to market with a quick turnaround.
Jason touches on the idea that one-bedroom rental units are going for an average rent of $3000, but says that's a new condo and not reflective of the typical housing stock, which there is approx. 450,000 typical rental units in the GTA, and the condo market is a small fraction of that. "When typical units turn over, they aren't $3000, they are closer to an average of $1800. When it turns over, we have to capitalize on the turnover, especially if the tenants have been there long term." Jason touches on some of the hot topics Ben mentioned and says if they don't capitalize its suicide and it's painful for everyone including tenants.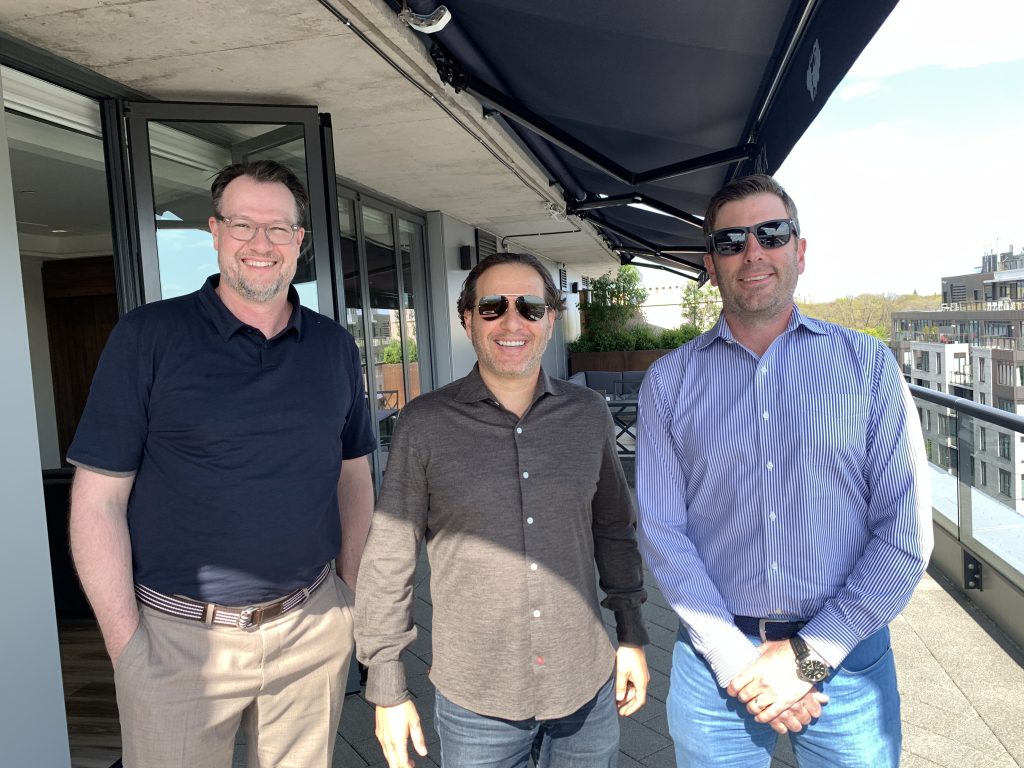 New Condos
The guys discuss the new condo industry and the fundamental issue on whether most of the new condos will close. Alex says that it's going to be interesting to see the lump in deliveries with the lag of sales from the last few years and how it's going to impact the already tight rental market and supply.
Ben shares some numbers from 2012-today and the guys discuss supply and demand, the media and how the lag in our market doesn't show up and impact the market for a few years. "Everything is reactionary," says Jason. Ben discusses that he doesn't see 2023 being a pain point but says the years to worry about, might be the second half of 2024 into 2025, when the 2021-2022 buildings begin coming to completion.
As the guys begin to wrap up the episode, Ben and Alex turn to the Rapid Fire question and answer period, asking Jason questions like, "do you still need balconies to lease units in 2023?", "Do you have any book or podcast recommendations?", "What amenities get used the most and the least?", "Should there be a tenant registry?", "Who are the smartest real estate minds in Toronto?" and more!
Tune in now to episode 52 of the Toronto Under Construction podcast.
If you're looking to get in touch with Jason please visit www.beauxproperties.com.

Follow Us On Twitter @BenMyers29 and @TheOneStevieC
Interested in being a guest on our podcast? Send us an email