TUC 51 – Alex D'Orazio, Brixen Developments
This podcast is sponsored by BCGi Baron Consulting Group Executive Search -if you enjoy the show, please support our sponsors: BCGI Website
The Toronto Under Construction podcast is excited to welcome Alex D'Orazio from Brixen Developments and guest co-host Joel Apostolon (welcome back!) from Cameron Stephens Mortgage Capital to episode 51 of the show!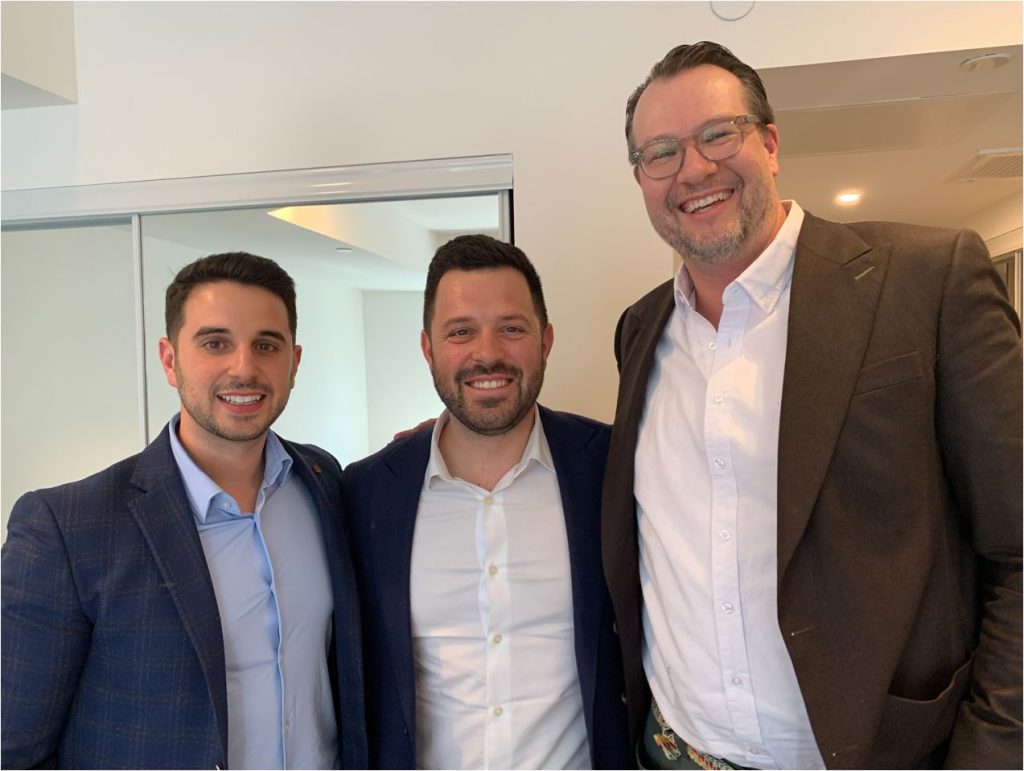 Alex has been developing and constructing mixed-use, high-density communities for over fifteen years and is responsible for building more than 6,000 units throughout various stages of development and construction. he plays a key role in the oversight of all design/development, planning approvals, construction, and customer care at Brixen Developments. At the onset of Brixen Developments, Alexander was responsible for bringing the construction management in-house. Prior to co-founding Brixen Developments, Alexander worked with some of the largest GTA Developers/Builders in senior roles, including CentreCourt and Minto. Alexander graduated from the Architectural Studies program at George Brown College and earned a Project Management degree at Ryerson University. Alexander also obtained his Certified Engineer Technologist (C.E.T.) credentials in 2013 and his Project Management Professional (PMP) credentials in 2015.
As we kick off this episode, Alex shares some details of his younger years, mentioning that he went to school for architecture, but early on got a glimpse into a real estate development role and really loved it. It was at a local contracting job that Alex met his current Brixen Developments' partner Andrew. After the contracting job, Alex left for Minto Communities and Andrew went to low-rise developer Queensgate Homes. They two kept in touch as their careers progressed.
From Minto, Alex transitioned to CentreCourt Developments at an exciting time. CentreCourt was growing and they had stopped outsourcing their construction management. Alex was brought in to start up that division and grow the team. "CentreCourt really allowed me to tap into my entrepreneurial personality," says Alex.
As the years passed, Andrew brought an opportunity to Alex to start Brixen Developments. Together they purchased land up in Barrie which would become South District, and the company grew from there.
Ben asks Alex to share some things he learned from working at two massive development companies and Alex says that he really learned how to problem solve and build relationships at Minto, while CentreCourt provided him with the opportunity to see how fast a project can move through approvals and building, and how to make quick decisions and analyze every option.
Brixen Developments
As Alex expands on how Brixen Developments started, he tells Ben and Joel that South District was actually a site purchased by Queensgate Homes as a townhome development site. When they went to the city with their plans, the city planner advised that they wanted mid-rise or high-rise instead, which opened the door for Andrew and Alex to move in with a mid-rise development as their first project together.
They hired a few staff and took the project through site plan approval process very quickly (6 months), went to market and did really well in sales and broke ground 6 months after sales launched.
Shortly thereafter, they bought their next site in Oakville, The Bronte, and are well underway with construction. This was another project that already had zoning in place and needed to be taken through the site plan process.
Due to his background, Alex says it was only natural that Brixen Developments would bring construction in-house, so that they would have more control over that aspect of the business. With two construction teams on the go, they had to act quick to acquire another site and fill their pipeline.
Ben asks Alex how they were able to start a company and get financing from a lender so quickly, and Alex mentions that family ties to Queensgate Homes allowed them to secure family investors who wanted to stay involved in real estate deals and continue to carry on the legacy.
Ben asks Alex to discuss the markets outside the GTA and he shares insights and learnings about dealing with the City of Barrie and the approvals process outside of Toronto; as well as having to educate consumers on why a location like Barrie was perfect for those looking for more space during COVID. Alex also shares details on the Oakville market and the challenges of dealing with a two-tiered system at the municipality and regional level.
As the guys continue to discuss the markets outside of downtown, Ben asks Alex about retail at his Bronte site and Alex comments on the parking requirements set by the city of Oakville for homes and commercial spaces.
Joel notes that Brixen's third site in Brampton, Duo Condos, is a third municipality to work in. He asks Alex if being in different cities and communities is by design and Alex says "we do believe in these peripheral markets just outside of Toronto, where cities haven't seen as much of this type of growth." When Ben asks Alex about NIMBYism in these markets he says that "Brixen's goal is to work with the communities, getting them involved, giving back to them through sponsorship, and having conversations so that they can find middle ground and work together versus against each other".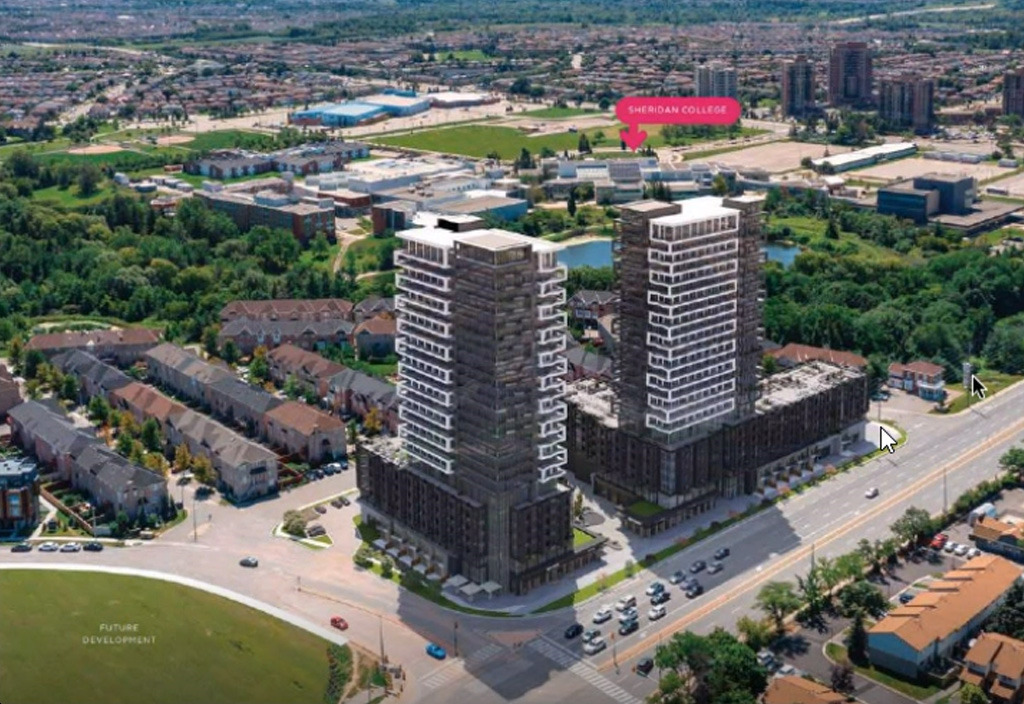 Joel asks Alex if he sees himself returning to the Toronto market, and Alex says they are always open to opportunities but with the challenges for approvals and to build in Toronto, he sees the peripheral markets as less competition and better suited for Brixen. "But never say never," he says.
The guys discuss the current sales market and how Brixen is adapting to find success in the communities they build in. Alex shares insights into how they design and build their buildings to fit in with the existing fabric of a community and how they truly enjoy working with the counsellors and neighbours to ensure they deliver something everyone can be proud of.
The guys circle back to discuss Brixen Developments' as a company and Joel asks Alex what Brixen looks like in 5, 10, 15 years. "We've had tremendous growth from the onset, but we want to be responsible in our growth," says Alex.
As the episode begins to wrap up the guys discuss how cities can effectively partner with private developers to deliver more housing, whether or not Brixen has considered Purpose Built Rental and what Alex thinks of balconies and thermal breaking.
Lastly, Ben and Joel ask Alex Rapid Fire Questions like "What's your favourite way to get around?", "What is the most used amenities in new condo projects?", "Donald Trump: guilty or not?", "Rent replacement: good or bad policy?" and more!
Tune in to our latest episode.
If you're looking to get in touch with Alex please visit https://brixen.ca/ or email info@brixen.ca
Follow Us On Twitter @BenMyers29 and @TheOneStevieC
Interested in being a guest on our podcast? Send us an email