This podcast is sponsored by BCGi Baron Consulting Group Executive Search -if you enjoy the show, please support our sponsors: BCGI Website
Episode 50 – Jacob Iftah
The Toronto Under Construction podcast is excited to welcome guest Jacob Iftah from KIN Capital Partners and guest co-host Jeanhy Shim from Housing Lab Toronto and Crosswalk Communities to episode 50 of the show.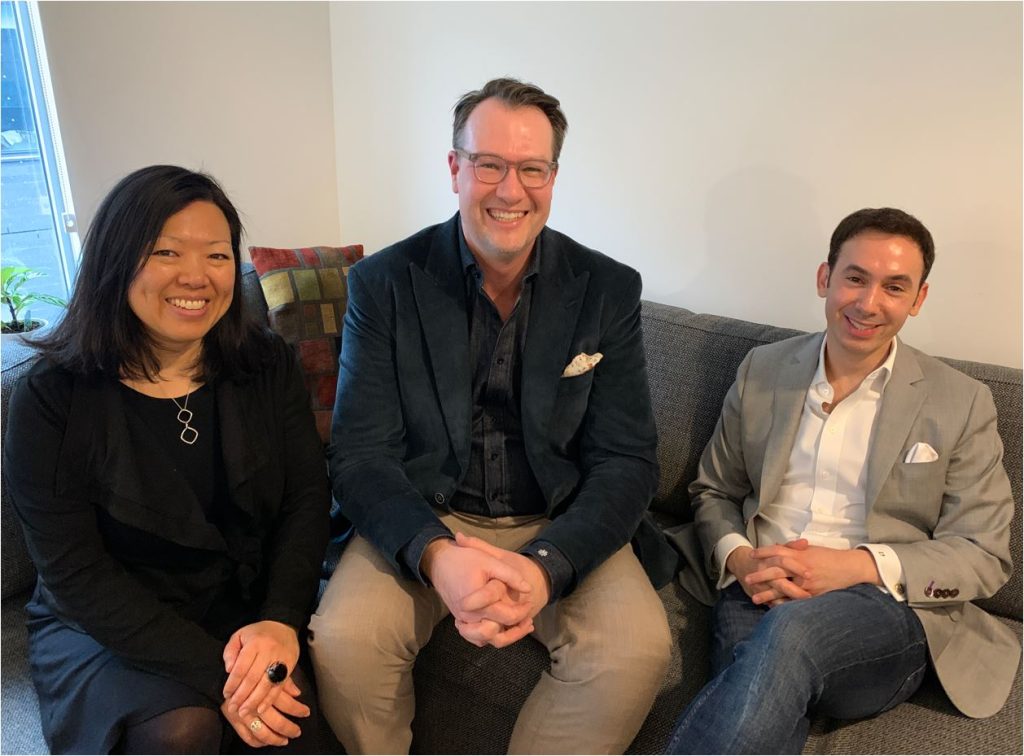 Jacob is the Co-Founder & Managing Partner of KIN Capital Partners. As an experienced real estate financier, investor and entrepreneur, he co-leads the advisory arm that placed around $1B of equity & debt on transactions' value of $3B+ since founding the company in 2020.
Under the investments arm of the group Jacob was involved in over 20 investments in ground-up developments and value-add projects throughout North America with a compilation value of $3.5B.
Prior to co-founding KIN Capital Partners, Jacob Founded KSM Group, a private equity and asset management company investing in real estate-related businesses and technology ventures across North America.
Jacob is a known advocate for giving back to the community, serving as the Chair of the U40 Real Estate Division & Executive Committee Member of UJA and Co-Founded TREL, a Toronto based non-for-profit real estate network with over 3,000 members that leads and raises hundreds-of-thousands for various charitable organizations.
We're excited to kick off our fiftieth episode with Jacob and Ben asks him to go way back and share more about how he got his start in Toronto real estate. Being from Israel, Jacob says he followed his high school sweetheart to Canada when he was 22 and knew right away that he wanted a career in finance and real estate. He hustled his way into an unpaid internship and learned the ropes of the industry, starting in investment banking before he knew what investment banking was. "At the beginning, it was pure luck… and in January 2020, we founded KIN Capital".
KIN Capital Partners
With only 2 months in the office with his partner (before the COVID shutdown), they tackled the sale of ELAD Canada, a large transaction that put them on the map. They began to work with other developers, helping them to set up their anchor investors, their funds and structured a few notable transactions.
In March of 2021, KIN Capital got the opportunity to partner with a publicly traded company out of Israel called Mivtach Shamir Holdings, a reputable, large publicly traded company (that is effectively a family office) that took their holding public. They began investing in infrastructure and energy, real estate, financial platforms and technology. Jacob explains the way the capital markets in Israel works and mentions that they don't have the infrastructure to deploy capital in a meaningful way globally. Instead, he says, mid size developers in Israel don't raise private equity, they go to the public market and raise unsecured debt against their future profits. "Their cost of equity is effectively, at times, cheaper than the cost of construction financing. So when our partners in Israel invest, they always invest with smaller tier developers, and they take a higher risk on the sponsor, and go to tertiary markets right within Israel." When his Israeli partners began to see how much money was being made in Canada with capital partners, they began to turn their sights to Toronto.
Jacob discusses his outlook on Canada and Toronto and says this is where you come if you really want to grow and scale. "I'm very bullish on Toronto, and I got lucky to be here in the middle of this perfect storm."
Development Strategy
Ben and Jeanhy ask Jacob about his development strategy and whether he is focusing on any particular areas or asset classes. Jacob goes on to say residential is their focus, with three main strategies. He dives into his long-term strategy, which revolves around land, saying that he thinks buying unzoned land today is a good idea as long as the cost basis is good.
Ben asks Jacob to share some details about his first deal, Rutherford, which was KIN Capital's first deal in their new vehicle together with the Israelis. He goes on to share some details of the deal, as well as another piece of land he purchased in Markham, the power of master planned communities, and residual land value. Jacob mentions that betting long on Toronto is something he really learned from this transaction. "I saw the long-term growth. I know the area well. It was a no-brainer in a sense."
Ben chimes in to discuss the value of a larger scale development, mentioning that if you're the very first phase, and there are 10 more phases to come, you'll be in a construction zone for 10 years, meaning it should be worth significantly less than a one off tower that is built where there is already built in infrastructure. However, the other side of that, says Ben, is that once everything is built up in the master planned community, there is a huge increase in value potential. They continue to discuss both sides and the ability to artificially create a market.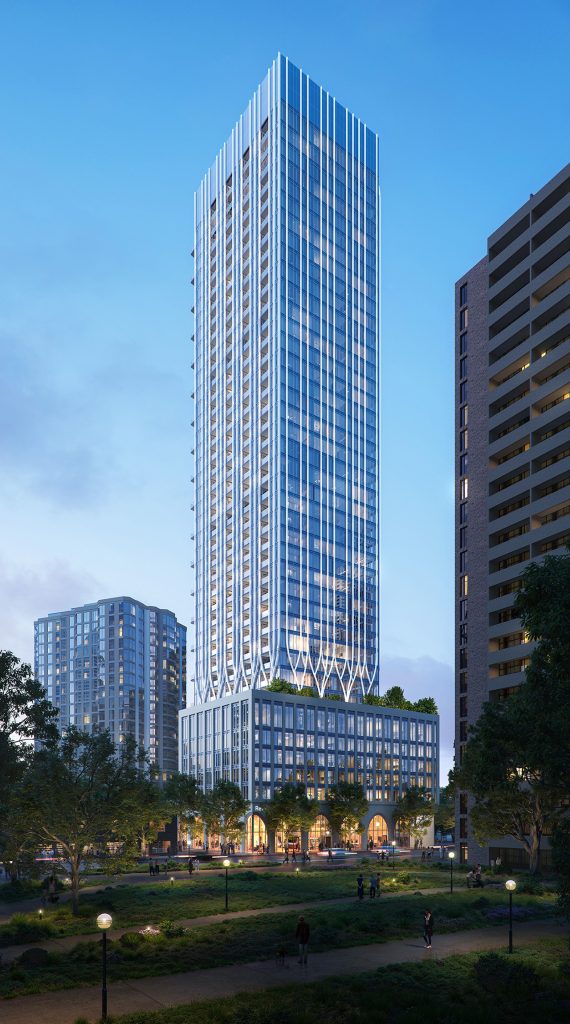 New Legislation
Jeanhy jumps in to ask Jacob if the new legislation, specifically the ban on foreign investment is impacting his company and he says "I'm not worried about a lot of these things that, to me, are non-core. They are more politically related versus reality correlated". The 3 discuss the foreign buyer ban, interest rates and whether it's affecting the market.
Politics, Density and NIMBY's
As the conversation continues, Ben asks Jacob about the Toronto Mayoral Race and what he thinks of the NIMBY candidates. The group discusses some of the policies and politics that are major Toronto issues including density and tall towers near transit lines. Ultimately Jacob says, "the world is hammering the truth to them, that even if they are NIMBYs and they don't want the height, what else are they going to do? They can't tell citizens that they can't live here. They're going to have to build more buildings."
Ben cites Rob Burton the Mayor of Oakville and how he was once against development but now has changed his tune, however, he's not pro-housing everywhere, just in the area's that aren't going to affect the rich, single family homeowners. Ben mentions how he's willing to upzone sites in industrial areas and beside the highway; going full YIMBY on those sites and being still against anything that's going to impact the low rise single family homeowners.
Along with Oakville, the guys discuss Markham and the development potential there now that BILL 23: More Homes, Built Faster Act has come into place.
Financing in the Market
As Jacob continues to discuss his business he mentions that it all comes down to basic fundamentals: good location, great partners, and price per square foot from residual values. "Those have always been our guidelines on all of our sites. That's what it is. Transit oriented works. Core downtown, great partners, good cost basis, and that's it. There's no secret sauce. It's just basic fundamentals."
Ben says that it's not always easy to underwrite a partner, and asks if Jacob is ever willing to take a chance on the little guy? "Are you willing to take a chance on a guy in his second project that might turn into the massive developer in the future? Or are you just at this stage in KIN Capital, you are just looking at major guys, major locations?" Jacob mentions that he's planning to take his vehicle public in the Israeli market and says one story is easier to sell than the other. "We always said, if the music ever stops, it doesn't stop on the big guys."
Jacob continues to discuss financing and the challenges facing the little guys, however he does say that he is excited about the next generation of young developers. "We haven't seen a lot [of young developers over the last few years], and then you started seeing CenterCourt and then Marlin Spring, and then there is this new wave of young developers, super talented, that are about my vintage, that are doing their own thing. And they're brilliant and they're very capable, and they've done the actual work for a lot of the bigger guys for many, many years. So it's not like they don't know how to do the work. They definitely do. And I think it's a matter of time until we'll be big enough on our own in the market's view that we'll be able to say, yeah, 100%, we'll partner with this guy, we'll partner with that guy."
Affordable Housing
As the episode begins to wrap, Ben asks Jacob about affordable housing and Jacob says "you can't suck and blow!". He continues to say that he believes that the municipalities and the federal government need to realize the old world is gone. If they want to build housing, not only do they not get to take money, they need to put money in too. He says the city needs to support developers with funding, if they want them to build more. He cites The Daniels Corp as an organization who is doing affordable housing right, as well as mentions Dream and their announcement of going strong on affordable housing.
Jeanhy chimes in to say "I think the flavor of the month is let the private sector solve the affordable housing issue. There is a role for the private sector to play to address a certain segment of affordability, which is not the deep affordability, but there's a reason why private developers don't build affordable housing, because you don't make money doing it. So it's very challenging that governments need to step up and there's an inherent limitation….hopefully the government will start to support more of the not-for-profits like our organization, and you're right, the old world is gone."
The group discusses how all the things the government is doing right now is just causing more challenges from an affordability perspective and Jacobs states that he believes that the core of Toronto is just not going to be affordable. "The concept of you living by yourself as a young professional in your 20s in a cool location in downtown, is over. By and large, for most people, downtown is not going to be affordable. Like, you're not talking about owning your place in Manhattan and in London and in San Francisco. You're not going to talk about owning your place in Toronto in 10-20 years."
Ben decides this is the perfect place to end the traditional part of the episode and jumps into his favourite segment, Rapid Fire. Ben and Jeanhy ask Jacob questions like "Should having everything you need within 15 minutes actually be a policy goal?", "Are we bringing in too many people, given our housing supply issues?", "Do you think inflation is under control?" and more!
Tune in to our latest episode.
If you're looking to get in touch with Jacoc please visit https://kincapital.ca/
Follow Us On Twitter @BenMyers29 and @TheOneStevieC
Interested in being a guest on our podcast? Send us an email