The company name might be Bullpen, but the Pen has always had plenty of love for Hoopin! Bullpen assembled a team in the first Ballin' Out for Charity 3 on 3 basketball tournament in Markham on June 2nd. With food trucks, caricature artists and even the Toronto Raptors sending their in-arena host Mark "Strizzy" Strong and mascot Stripe, it was a fun-filled day had by all.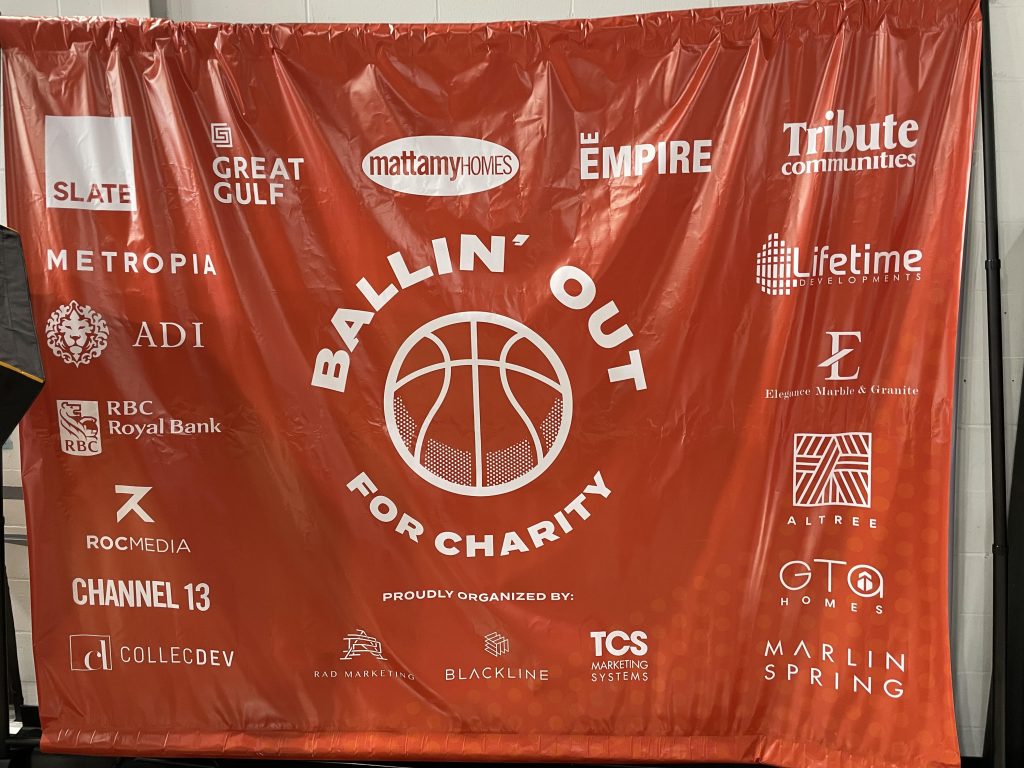 Put together by RAD Marketing, Blackline, and TCS Marketing Systems. This event tackled the growing issue of food insecurity across the GTA. As we continue redefining ourselves after the pandemic, it's important to remember that for some, the ever-increasing cost of living has challenged their ability to put healthy food on the table. We hooped for them!
Bullpens squad was me, Canada's tallest housing analyst Ben Myers, Dave "Get Me a Bucket" Sauriol from Bullpen, Rock "Lock Down" Wang from Brivia Group, Dilveer "Let it Rain" Virk from Remax Millennium and Cole "Clutch" Braithwaite of Lennard Commercial Reality.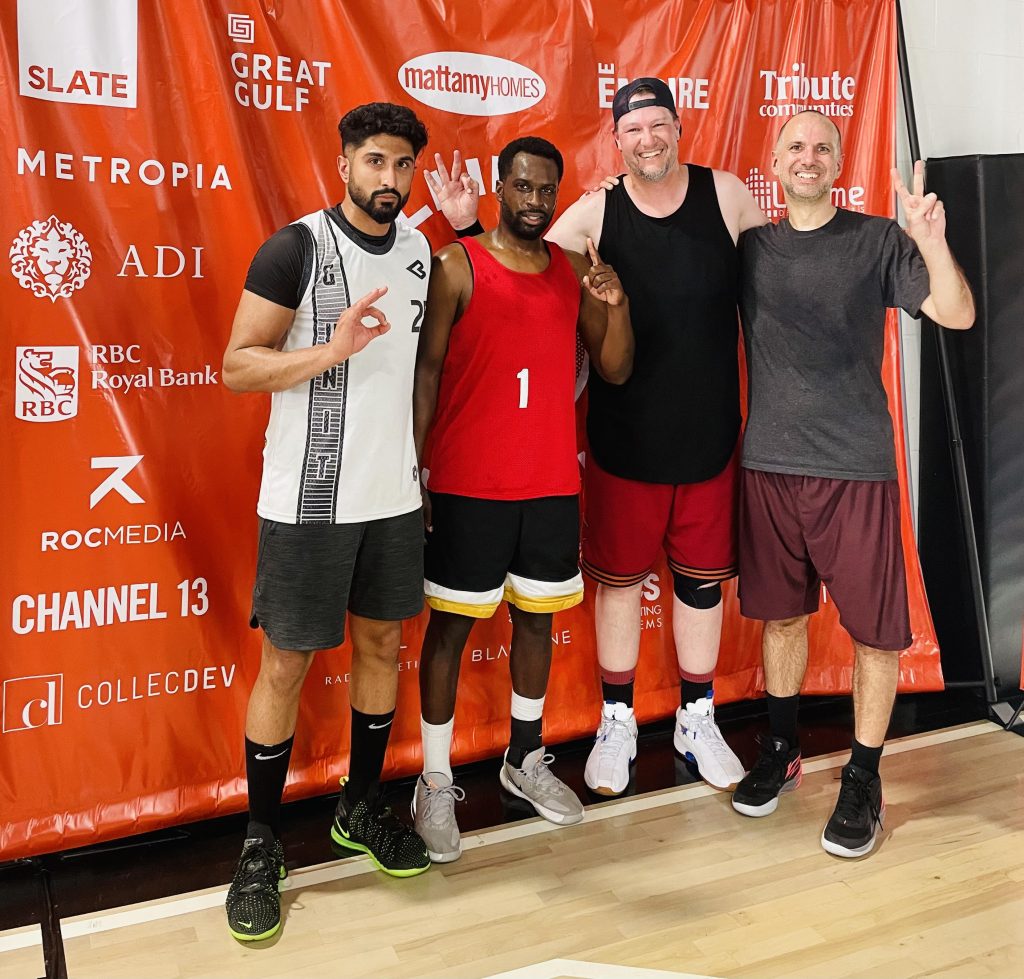 Our team came together and got better as the day went on. Ultimately, we succumbed in the semi-final to the eventual tournament champion Marlin Spring in a competitive game. However, the real winners were the organizers doing their part to help those in need!
Afterwards, Sean Zahedi of RAD was already talking about next year, saying the event would be bigger and even better! Potentially taking place at the University of Toronto, "Ballin Out for Charity" will have even more capacity to fundraise for those that need it most.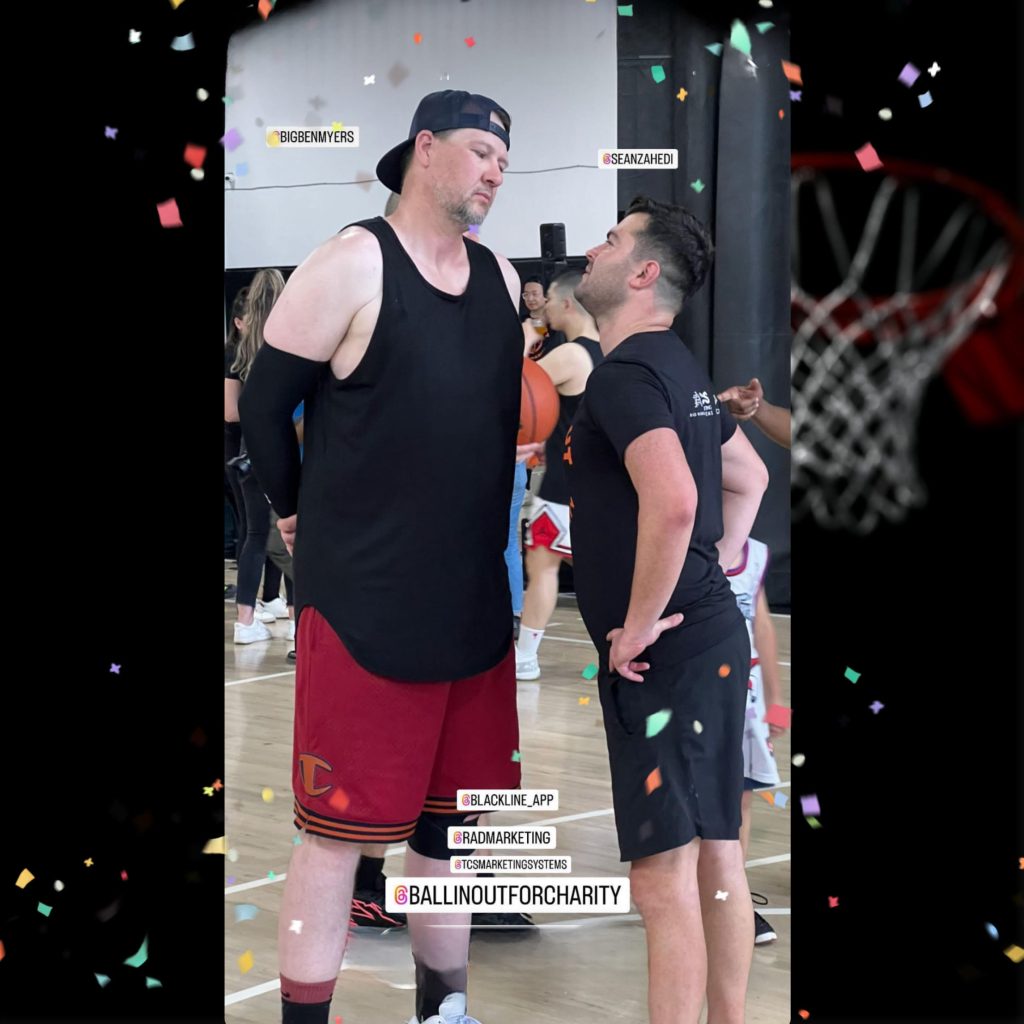 I'll dunk to that, okay… since I can't dunk anymore, I'll do a lay-up to that! LOL