TUC – Episode 47 with Zev Mandelbaum CEO of Altree Developments
This podcast is sponsored by BCGi Baron Consulting Group Executive Search -if you enjoy the show, please support our sponsors: BCGI Website
The Toronto Under Construction podcast is excited to welcome the Principal and CEO of Altree Developments, Zev Mandelbaum to the show. Altree is a real estate development company focusing on Residential and Hospitality projects that provides unmatched insight, expertise and service to landmark development projects and iconic communities. Altree has a diverse portfolio of developments ranging from ultra-luxury condominiums to master-planned communities in various stages of development. Zev is a third-generation real estate developer and stems from a long lineage of Canada's leading developers.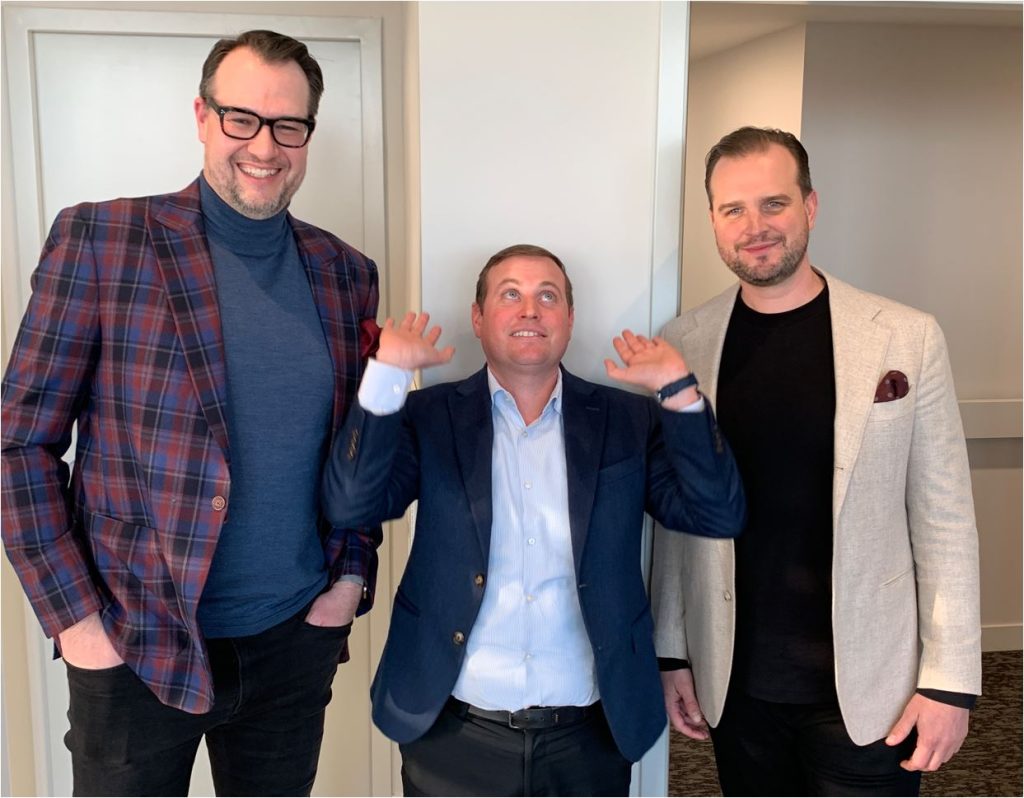 We kick off episode 47 with Zev telling us about his grandfather, Sandy Hofstedter, an Auschwitz survivor, who came to Canada on a Furrier license. Sandy dabbled in a bit of everything until 1956, when one of his friends convinced him to go into real estate by building a house, and before he knew it, one house turned into many houses. Zev continues to walk us through his family tree and explains how a few key Development families became intertwined through marriage.
In 1989, the Hofstedter family was developing industrial, commercial, and residential real estate; "you name it, we did it." says Zev. In 1996, they rolled their commercial assets into a REIT, H&R REIT, and then the other real estate companies we're passed out to the family. The high-rise operations went to Zev's Father which was Lanterra Developments along with his partner Barry Fenton, Low-rise went to his uncle which became Linqvest, another uncle took the commercial/industrial, Davpart.
In 2000, Lanterra was formed while Zev worked at H&R. Naturally he took a position at Lanterra and as the succession plan goes, he left with his brother in law Ben and Eliiot and formed Marlin Spring which stands for Mark and Lindy Offspring, the name of his parents. Zev shares a wise piece of advice "Name the company after your parents, if you want your dad to be nice to you and help your guarantees." After 5 years, Zev left to start Altree Development. Ben asks Zev to tell us more about what it was like working for his father, and Zev shares details about growing up in an Orthodox Jewish Lifestyle, where he was in school for most of his life and then went straight into an internship at the family company. Zev shares some war stories from his walks with his grandfather to synagogue every Saturday and says "every building has a story, but the most fascinating time was in 88-96, when the crash happened and then subsequently the recovery of that stage in the mid to late 90's when it took up again. A lot of the lessons I learned were lessons surrounding the crash."
Ben sees this as the perfect opportunity to ask Zev to share some of those lessons he learned, especially with all the discussions surrounding the changes in the market now. Zev discusses some of the issues which lead to the crash, but mentions with the communication we have now, we can open our phones and learn about what is happening on the other side of the world in seconds, which allows us to adjust our scopes naturally. He also goes on to say, we are no longer receiving messages from one voice, we now have multiple voices, sharing tons of information that allows us to correct where needed. The guys discuss the Bank of Canada and how they don't see them letting things spiral out of control the same way they did in the late 80s and early 90s. As the guys discuss interest rates, Steve mentions that we're in a healthy rate environment, and that borrowing money at 5-7% is not crazy. Zev jumps in and says, "you know what is crazy? How long it takes to zone something in this city." Steve agrees and says, "interest rates wouldn't matter if you got zoning in 6 months."
After a good laugh, Steve asks Zev why he chose to leave Marlin Spring and Zev shares an interesting story about succession planning and how it worked for them as a high net worth, multi-generational family looking to generate more wealth; there are 150 fourth generation Hofstedters (great grandchildren). Zev goes on to discuss building wealth through real estate, and how the United States has a 10-31 exchange, something Canada does not have, meaning if you sell your real estate asset and buy another real estate asset within 30 days you don't have to pay capital gains and can defer it. In Canada, any real estate you have owned and sold, you have a huge tax burden on, so you can't really move the assets unless you sell it to a REIT – which causes a lot of problems with trusts and next gen concepts.
Altree Developments
Enter Altree! Zev shares some details about their 36 and 18 Zorro projects in Etobicoke, as well as some details about launching Forest Hill Private Residences, 17 days before lockdown, at the corner of Forest Hill and St. Clair at $2000 a square foot. "The most premium building to the 60+ age group," says Zev. As the 3 discuss Altree's projects, Ben asks Zev to share more on why he is betting big on Scarborough and why he loves the east side. "Scarborough to me is an urban oasis, that has so many things going for it, yet it's misunderstood," says Zev as he explains to the guys why he's excited about the east. After discussing Scarborough, Zev moves on to share some of the projects he's working on in North York starting with their land assembly on Marlee Avenue, which he loves due to its high connectivity to multiple TTC stations and the new LRT. "The connectivity is incredible, and yet, it has the lowest density around it." Zev tells the guys he's bringing over 500 units to the area.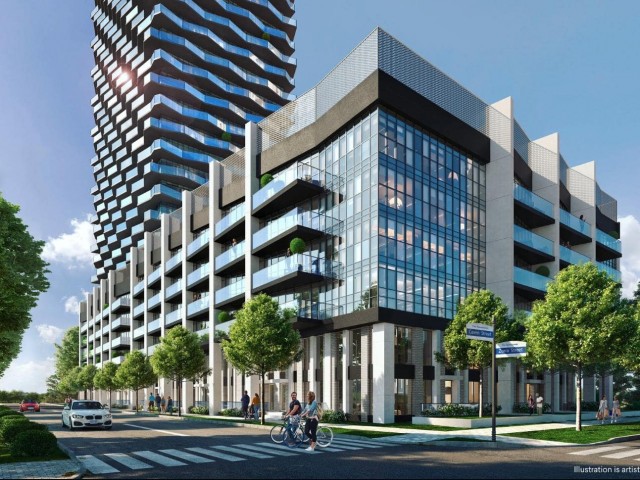 Rental Replacement
Ben takes it back to Scarborough and asks Zev to comment on the media attention he is getting surrounding rental replacement. Zev shares his thoughts saying "at the end of the day, the city of Toronto needs homes, and the rental replacement that the city does mandate, gives people who are in rental buildings, brand new homes, pays for their expenses, the difference in rent they would be paying, and they come back to a brand new condo in a much safer condition, with way better amenities." He goes on to say that Toronto does have a lot of rental, and rental replacement does restrict a lot of development, but it is crucial to the city and crucial to the residents themselves to move into new buildings. "In order to create new buildings, with new demand that lowers housing costs and creates more affordable options for people, as well as a better life, and they're still paying the same rent, it's a win-win to me. It's like winning the lottery."
Steve asks Zev to expand on the controversy and Zev shares the disconnect, the fear of the unknown and how it stems from the portrayal in the media, "It's obviously something that is amazing… but the media looks for stories and demonizes things".
Investors
The conversation around rental replacement and affordable housing segues into discussing investors and how they allow the buildings of Toronto to be built. "It's very hard for end users to determine where they are going to be 5 years out, so you need an investor to bridge that gap," says Zev. "Why do you need the investor? Why can't you do Purpose Built Rental? It's because the banks in Canada only lend 65% of the costs. On top of that when you add up all the levies and taxes, the average development charges can add up to an excess of $300,000 per unit. You have to finance that. How do you pay for that? It's passed on to the consumer. So the investors are able to bridge the gap of being able to finance a building from now until completion. So investors are what allow us to build these big buildings. Without that, you won't find enough purchasers that are able to know what their life will be like 5 years out, and take that risk.
As the guys discuss the importance of investors, Ben shares details of some rental studies he has recently completed saying "even if every single site was a rental site, we still wouldn't get the same amount of units we get in the condo market." Steve asks Zev if they have considered building rentals, and Zev says they do some rental, but mostly outside of Canada. He goes on to explain how the Canadian government makes rental very difficult with all the taxation and development charges, and says the economics of it just doesn't make sense. He does include a very large BUT, and says there is a misconception around condos, as Zev sees them as rental stock, just sold to individual landlords as opposed to mass landlords.
Lenders
Ben asks Zev to comment on lenders and what he is seeing in the marketplace. Zev says that "no one likes how high prime is, credit is a little tighter than usual, and lenders aren't lending as easily, but it's not dead. The market is moving. People understand the market. We're not blowing out, we're doing sales, but would I launch projects right now? No. But the market is in a good place, the reset is in a good place. But more importantly, construction costs are in a good place." Zev is the first developer we have heard in a long time, say construction costs are in a good place, and he cites high interest rates, the slow down, and the lack of Purpose Built Rental coming on board. He continues to say that we are seeing a wave of Institutionals exiting the Purpose Built space, which is great for guys like Zev, because the Oxfords of the world have such low costs for capital, that they can build a Purpose Built Rental and suck up all the trades. Being able to be in space where you can negotiate trades a bit, it's definitely a healthier market to be in long term.
The 2023 Pre-Construction Market
Steve jumps in to discuss some of the conversations he's been having with builders about launching this year and asks Zev if he would launch a new pre-construction project in 2023. Zev says, "I would sell this year, and anyone who sells this year, and actually makes a sale, is going to make a lot of money, because they are going to get the downturn. Today's pricing, today's interest rates and today's construction costs and they are going to ride the wave. The question is absorption." Zev goes on to discuss the low deposit structures in Canada, and compares it to Miami, sharing that a standard Miami pre-construction contract is 40% before you break ground and 10% on roof. The guys discuss pre-construction including some of the cancelled projects from the last year.
Politics and The Broken System
As the episode continues, Zev shares some thoughts on what's happening from a political level, mentioning the approvals process, and saying that the system is broken. The guys ask him to expand on that thought, and he says almost all projects go to the OLT. The way Zev sees it, there is a disconnect between what actually happens and instituting policies. He says he doesn't think the policies need to change, and that it is more an issue with the office itself.He shares his thoughts on some of the issues he is seeing at the City level and says "doing nothing is easier than doing something. It's not the policies that need help. It's the people in the office who need help, need hand holding, need clarity, need leadership…. Stop adding charges to stuff, take the money and hire more planners and Sr. planners." Zev continues to say that we are backlogged at every level of government, citing passports as an example and asks, "why are we so backlogged? Are we not managing the people correctly? The government needs to run a little more like a business, and less like a charity."
The guys discuss the politics surrounding development and zoning and Zev says we need an overarching policy in place and GO! Steve says "imagine how great our city would be if we actually had planning based on a 100 year business plan. We've got planning based on a 6-12, maybe 18 month business plan. It's all about votes. It's all about the next campaign and it's completely self-serving to all those individuals."
Acquisitions
As the episode winds down, Ben asks Zev about his acquisitions, and his strategy moving forward. Zev says "we're in buy mode! The market is great in terms of the future and we're looking for great opportunities." The long term prognosis for Toronto, he says, "is there is not a lot of homes, there is going to be very little chance of the city creating enough supply, there's no Purpose Built Rental because the interest rates are too high, which means supply is going to get very restrictive, so we have some pent up demand, and it's going to get less and less and less because there is not that much Purpose Built either."
The guys wrap up the episode with rapid fire questions like "What worries you more, a recession or inflation?", "Are you expecting construction costs to go down this year?", "If you were to give Ford's Bill 23 a letter grade, what would it be?", "True or false: there are families who want to buy pre-construction 3 bedroom units at the going market rate?", "Is there a developer in the GTA that you keep an eye on?", "Would you ever go back to 8 foot ceilings? and more!
Tune in to our latest episode.
If you're looking to get in touch with Zev please visit https://altreedevelopments.com/
Follow Us On Twitter @BenMyers29 and @TheOneStevieC
Interested in being a guest on our podcast? Send us an email