TUC – Episode 48 with Laurie Payne Executive Vice President, Development at Osmington Gerofsky Development Corporation
This podcast is sponsored by BCGi Baron Consulting Group Executive Search -if you enjoy the show, please support our sponsors: BCGI Website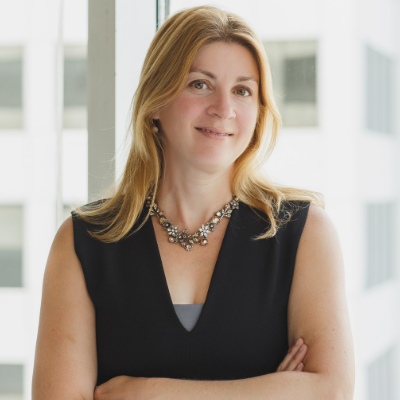 The Toronto Under Construction podcast is excited to welcome Laurie Payne to episode 48 of the show! Laurie manages operations and project execution at Osmington Gerofsky Development Corp (OGDC) and is responsible for land development strategy, site acquisition, project approvals and delivery to the market.
Building on 18+ years in the industry working across Canada and in the UK, most recently as SVP Development for DiamondCorp., Laurie has secured approvals for over 30 million square feet of development across all asset classes including the 60-acre, 5 million square foot, Crosstown community on the former Celestica Lands in Toronto. Laurie regularly provides advice to governments, the development industry and non-profits on emerging planning policy and development matters. In 2016, Laurie was named to the Urban Land Institute's global "40 Under 40" and is a founding member of the ULI Women's Leadership Initiative. Laurie is a member of the Waterfront Toronto Board of Directors. As part of her leadership in supporting healthy, vibrant, inclusive communities, Laurie was a member of the BlackNorth Housing Committee and is an advisor to Habitat for Humanity Toronto.
Episode 48 is also excited to welcome guest host Paul Demczak from Batory Management. Batory Management is a multidisciplinary urban planning consulting firm with a focus on helping our clients improve built form environments and embrace unique opportunities within the real estate spectrum.
We kick off episode 48 learning more about Laurie, who was originally from Newfoundland, but made the move to Vacounver to study Forestry at UBC. While it may seem like a long way from what she studied to what she does now, Laurie says that there are a lot of similarities in the natural world and how natural ecosystems work and how city ecosystems work. The same care and thought needs to go into planning both things. Laurie shares more about her career path and says "you have to have an open mind to what's out there. I followed my gut and followed the opportunities."
Urban Strategies
Ben asks Laurie to share more about her very first planning job at Urban Strategies and if there are any projects that stick out as her favourite. Laurie tells the guys about a Mental Health hospital she worked on in the UK that was a redevelopment of an old asylum. "It was beautiful in some ways and intimidating in others," she says. Laurie goes on to share how the project was located in South London, a very conservative part of the city, which really mattered for the planning process. She mentions that the whole master-planning scheme was received as something quite different than what other people were delivering in the UK for master-planning at the time, and that "learning politics outside of your home city and home country was a real learning curve for a planner." On top of that, she shares that the project had a short pause, so she had the opportunity to work on this project before and after her pregnancy with her daughter.
Toronto Community Housing
After 6 years with Urban Strategies, Laurie moved to a job with Toronto Community Housing. Ben asks what made her decide to make the jump and Laurie says, like all good consultants you eventually work for one of your clients, but that she never saw herself in community housing because she never saw herself as a developer. She shares one of her first big wins with the organization; a proposal that she wrote to win the Alexandra Park contract, which she had a lot of ownership over. "Working that community was another stand out highlight in my career because of how much people cared about their neighbourhood, their neighbours and had a real openness to change." She goes on to say that Alexandra Park was the hardest job she's ever done and the most hours she ever worked. Laurie shares some details about what she learned over the 6 years she worked for Toronto Community Housing, some insights about working with developer partners, and how all these opportunities impacted her professional career. Ben asks Laurie to comment on whether she thinks Toronto Community Housing is doing a good job today, and Laurie shares her very candid thoughts on the hard work the people of TCHC do, and comments on the politics surrounding the upcoming change to CreateTO.
DiamondCorp
Next up on Laurie's career path was the position of SVP of Development at DiamondCorp and Ben asks Laurie to share what it was like to work for a firm that had an aggressive growth mindset. Laurie jumps right in to discuss the small piece of property DiamondCorp and Context bought at Don Mills and Eglinton, the Celestica Lands; a 60 acre site on a transit line. She says one thing that always stuck in her career was large scale master-planning and multiphase development, so as soon as she heard about the project she knew she had to work on it. Now marketed as the Crosstown, Laurie says it was a real passion project that had every planning issue you could imagine.
Financing Infrastructure
As the conversation continues Laurie and the guys discuss the "big bad developer" narrative and how there should be transparency regarding proformas, so that people can understand how much risk developers take on to deliver housing to the city. Laurie says, "look, if there are no profits, there is no building." The group discusses financing projects, profits and the need for a return on investment. Ben chimes in on development charges and rhetorically asks how are other cities in North America able to build all this infrastructure without charging 25% of the revenue of a development. Paul asks Laurie to share her perspective saying he's fearful that we're going to a culture of putting all the costs that developers pay, (and frankly investors and end users pay) to subsidize the rest of the tax base, when those costs should be beared as a society. Laurie agrees 100% and says "we've gotten into the habit that development will pay, but really what that means is that the new homebuyer pays. All the costs that go into a new building are going to get passed on, that's how business works." She goes on to discuss how we're currently dealing with polarization as a society and that those who own homes now are holding all the wealth, while the societal costs are continuing to be passed on to the new home buyer, because no one else wants to be responsible for them. "It's really advantaging those who already own," says Laurie. "This 'protect the taxpayer' mentality isn't working anymore and we need to find some new approaches."
Osmington Gerofsky Development Corp (OGDC)
Ben pulls the conversation back to Laurie's career, to discuss her current role as SVP at Osmington Gerofsky Development Corp (OGDC). Laurie mentions it's been a year and a half, and while it was a scary jump from DiamondCorp to OGDC, it was "probably the best career decision she's made." She shares more about the joint venture between Osmington and Gerofsky, how she got involved and how busy the last year and a half has been with 2.9 million square feet and 4500 units already in their pipeline. As the group discuss OGDC, Paul asks Laurie about building transit oriented communities and asks her whether OGDC is focusing on the changing legislation as it relates to MTSAs (Major Transit Station Areas) and whether they are focused on "building where the growth is going to be allocated." Laurie responds by saying, "there is no way to survive in this business, unless you try and understand all the legislative and regulatory changes that are happening." She goes on to say that no matter what side you sit on, in terms of development and city building, there has been a shift in understanding that we have to deliver more supply and we have a lot of work to do and we're behind. She touches on Bill 23 and says that no matter your thoughts around it, it's pushing people to start thinking differently and to solve the problems we're facing surrounding housing affordability.
As Laurie begins to share some details about some projects, Ben asks specifically about 350 Bloor. A 63 storey project with 600,000 square feet of GFA that is using the brutalist base from the old Rogers building at Bloor and Mount Pleasant. Laurie shares a few details – what she can – and says one of the things they really got right was understanding what the community and the city was looking for. She shares a few details about the non-heritage heritage component and says it's a great looking building and the location is exactly where we should be building.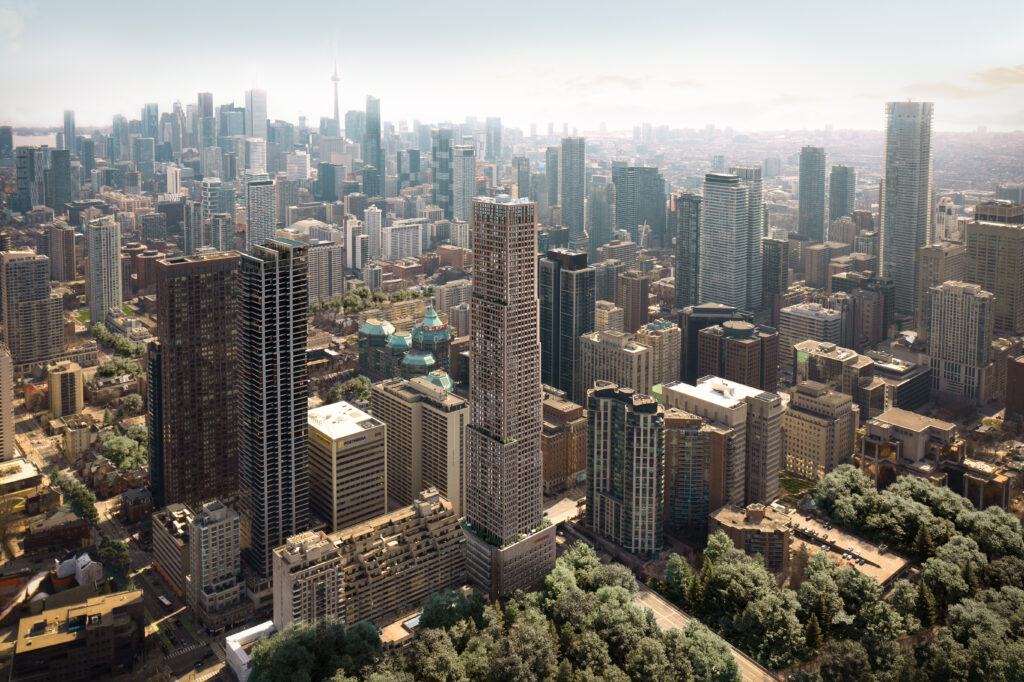 As the episode begins to wind down, the group discuss building features like balconies and Ben asks Laurie if she thinks that planning might be a job that AI can do. Paul rounds out the episode asking Laurie about whether she thinks the polarization we're facing will help us solve the challenges plaguing the industry and she says that she thinks it's the new decision makers coming into the industry who will effect the most change.
The guys end the episode with Rapid Fire, asking Laurie questions like, "What's more difficult, completing a triathlon or getting a high rise condo approved in Toronto?" "Who do you think will be the next potential mayor?" "When do average resale prices top the early 2022 peak level in the GTA?" "Will high density land prices in Toronto be lower in Q4 2023 vs Q4 2022?" and more!
Tune in to our latest episode.
If you're looking to get in touch with Laurie please visit www.ogdc.ca
Follow Us On Twitter @BenMyers29 and @TheOneStevieC
Interested in being a guest on our podcast? Send us an email