TUC – Episode 46 with Alison O'Neill from Mattamy Homes
This podcast is sponsored by BCGi Baron Consulting Group Executive Search -if you enjoy the show, please support our sponsors: BCGI Website
The Toronto Under Construction podcast is excited to welcome Alison O'Neill, Vice President of Marketing, Sales and Design Studio at GTA Urban at Mattamy Homes to episode 46 of the show.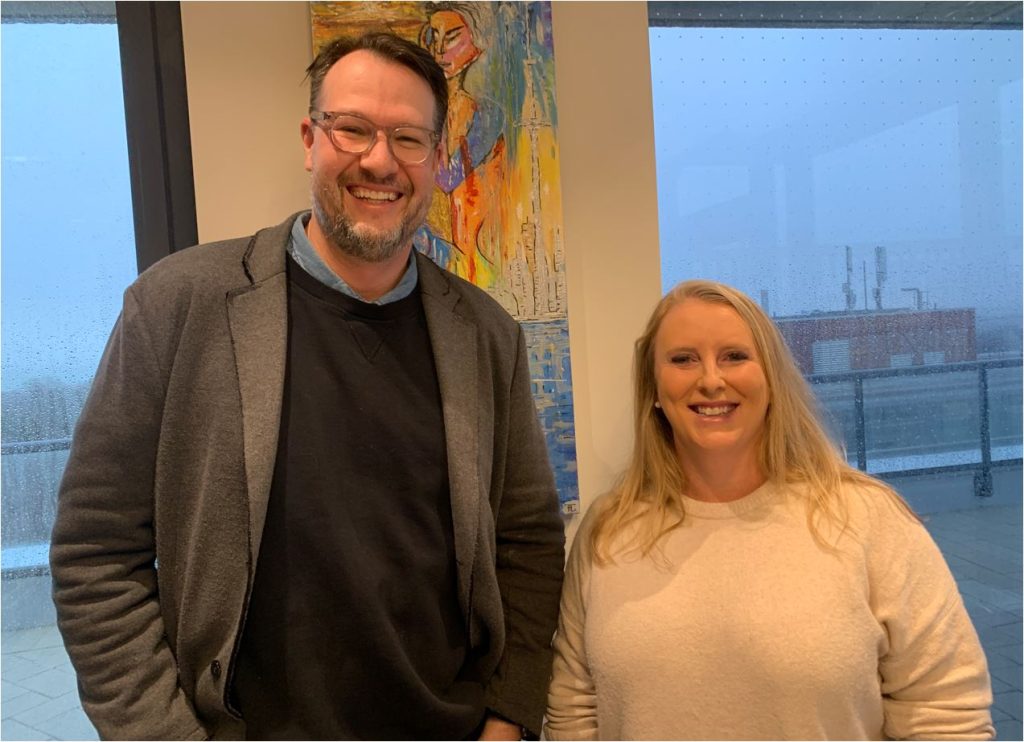 Alison has spent over 15 years in the sales and marketing of new housing in the GTA, with several of the GTA's most recognizable developers including Minto, Adi Developments, Great Gulf and now Mattamy Homes. She has been involved with the underwriting and launch of more than 50 projects resulting in the sale of over 12,000 homes and condos in Ontario. Her experience covers all types of new development, from small infill projects and master planned communities to mid- and high-rise buildings.
The episode begins with Alison sharing the untraditional way she got started in the industry, telling Ben that she had $10,000 left from a Canada's Savings Bond she was gifted from her grandmother for school. With the decision to buy a car or a condo in front of her, she decided on a $244,000, 796 sf, one bedroom plus den Liberty Village condo, which she bought with $10,000 down. "It was the best decision I ever made, and then I became obsessed," says Alison. 
Alison shares how her first position in the industry was a three month contract at Minto Communities, where she ended up staying for three years. "Real estate is one of those careers that you either love it or hate it, and I loved it." Alison then shares more about her move to Great Gulf, where she spent nine years and worked on some iconic projects like One Bloor, Monde, Yonge and Rich, 8 Cumberland, 357 King, as well as a project in West Palm Beach, Florida.
As the two discuss specific projects, Ben mentions how we are in a period of transition in the high-rise condo market and reflects on a similar time in 2012, when 357 King came out (the first time as Tux Condos), mentioning how this was a point where the market turned, the project didn't sell well, and Toronto saw an 18-24 month period of a really soft high rise market. Alison shares some details about what she thinks went wrong including missteps around the branding, larger inefficient units, no glazing on the west facade and that parking was a challenge, which drove up the maintenance fees. Ultimately the project launched at just over $600/square foot, and only sold 12 units. The two joke about how low the prices were back in 2012 and how quickly prices began to rise shortly afterwards.
From Great Gulf, Alison moved on to a role at a much smaller, bespoke development Company, Adi Developments. "It was like going from a Fortune 500 to a start-up vibe, but what attracted me to the role was the chance to build a team, build processes and grow," says Alison. While Adi is based in the Burlington market, they did have some sites downtown Toronto, which have not yet come to market, as they experienced push back from the surrounding neighbourhoods. Alison and Ben discuss NIMBYism, City of Toronto Planning, and the importance of density near transit lines.
Mattamy Homes
Now at Mattamy Homes, Ben asks Alison what piece of advice she would have given her younger self over the course of her career, "buy a unit at every single project, I was a part of, and unfortunately I did not do that," says Alison. She goes on to share some other pieces of advice she has learned over the last 15 years and how it has guided her career path.
Ben brings the discussion back to Mattamy Homes, the largest residential home builder in North America and asks Alison to give a high-level overview of the company. Alison shares that she joined Mattamy about a year and a half ago to drive their Greater Toronto Urban division which is focused on multi-family, as opposed to their Greater Toronto Low-rise division which is focused on single-family. Alison says the more technical separation is if it's on top of an underground garage it falls under Urban. Alison and Ben discuss how at one point, Mattamy was consistently selling 125 homes in Milton every month and how drastically the price of a single-family home has increased over the last few years. Ben jokes that "I guess we should open up the greenbelt."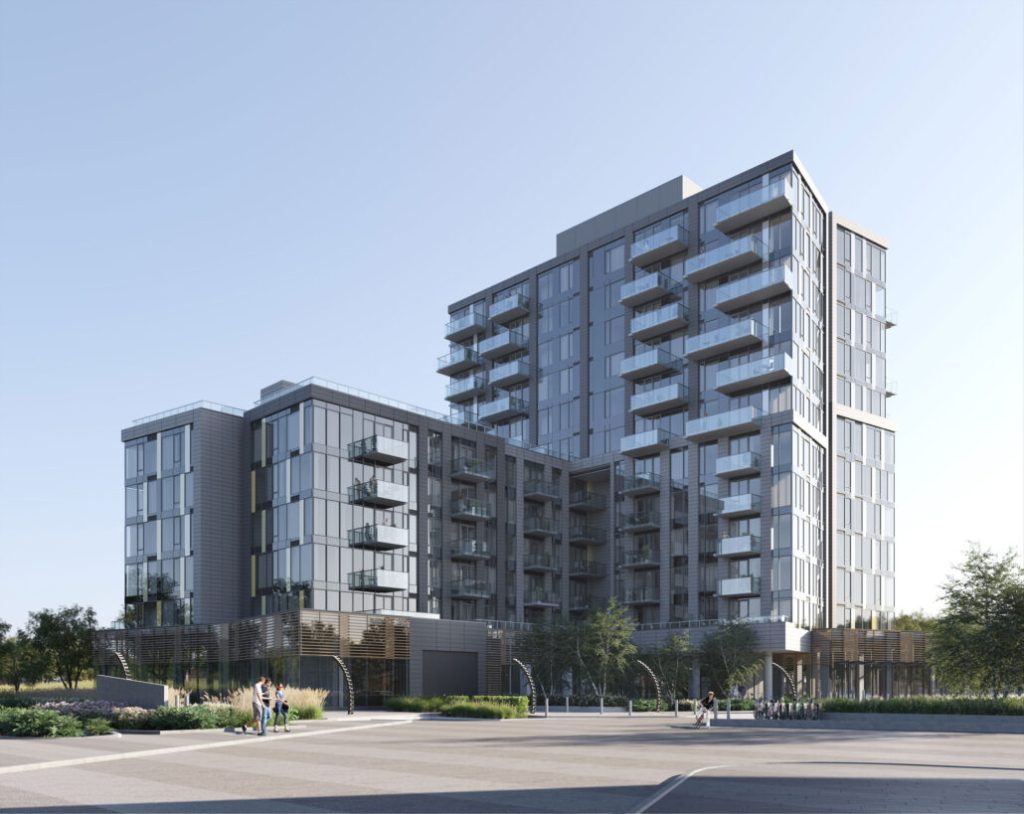 Shifting back to high-rise, Ben says he wants to see more vertical construction and more density, and that it would be nice if the suburbs could grow in a way that has a city dynamic. Ben asks Alison if they are still working on projects at Downsview and while they are not, Alison says we have a lot of other master-planned communities in the works that are a mix of multiple towers, mid and high-rise, and that Mattamy is hoping that on a few of those sites where they have access to transit, that they can start creating that city feel. "One of the things I really like about Mattamy," says Ben "is that they build a good mix in a lot of their communities; you're building stacked townhomes, traditional townhomes, single-family homes and mid-rise buildings, and I think we need to see more of that in the suburbs." The two discuss product mix and the importance of building a wide array of product so that people can move through different home types in the same community as their lives evolve.
Investor Model
As Ben and Alison continue to discuss product mix and pricing, Ben shares that many young people (he was specifically asked this at a Schulich Seminar) are worried about whether they will be able to afford a home in Toronto, or whether they will only be able to rent. Having worked in sales and marketing so long, Ben mentions how Alison has seen the evolution of the investor model, and asks how she feels about the relationship between investors and builders. "The investor market is key," says Alison. "If it weren't for them we wouldn't have a rental market, or a housing market, and then we'd have a real supply issue." She goes on to discuss the importance of investors and how the current market is impacting the speculative investor, but those looking for a long term hold still believe in the future of the rental market in Toronto.
The two move on to discuss Mattamy's project West Bend, its success due to investors, and more specifically Mattamy's sales model moving forward. "Based on our volume, we want to sell and move pretty quickly. On top of that, starting and stopping the sales process, really drains the team and the marketing budget, so we would like to get to at least 85-90% [sold]," says Alison.
Ben dives in to ask Alison about a few more of Mattamy's upcoming projects including the Cloverdale Mall project and a project on the Golden Mile in Scarborough.
As the episode winds down, Ben asks Alison some rapid fire questions including "True or False: Opening up the green belt is a good idea?", "Are there too many unsophisticated pre-con condo buyers?", "Do you think we'll see more than 10 GTA new condo projects cancelled in 2023?", "When are you more productive? When you're in the office or when you're at home?", Are you seeing a lot of assignment activity in Mattamy projects?" and more!
Tune in to our latest episode.
If you're looking to get in touch with Alison please visit https://www.mattamyhomes.com
Follow Us On Twitter @BenMyers29 & @bullpenconsult
Interested in being a guest on our podcast? Send us an email