TUC – Episode 44 with Chris Wein From Lanterra Developments
Episode 44 of the Toronto Under Construction podcast welcomes not only one, but two special guests. The first, is our co-host, Mark Fogliato, filling in for Steve. Mark works for a commercial developer in Oakville (Kingridge Developments), while also running a digital marketing firm with his brother, which just relaunched REM (Real Estate Magazine) one of the biggest trade magazines for residential realtors in Canada.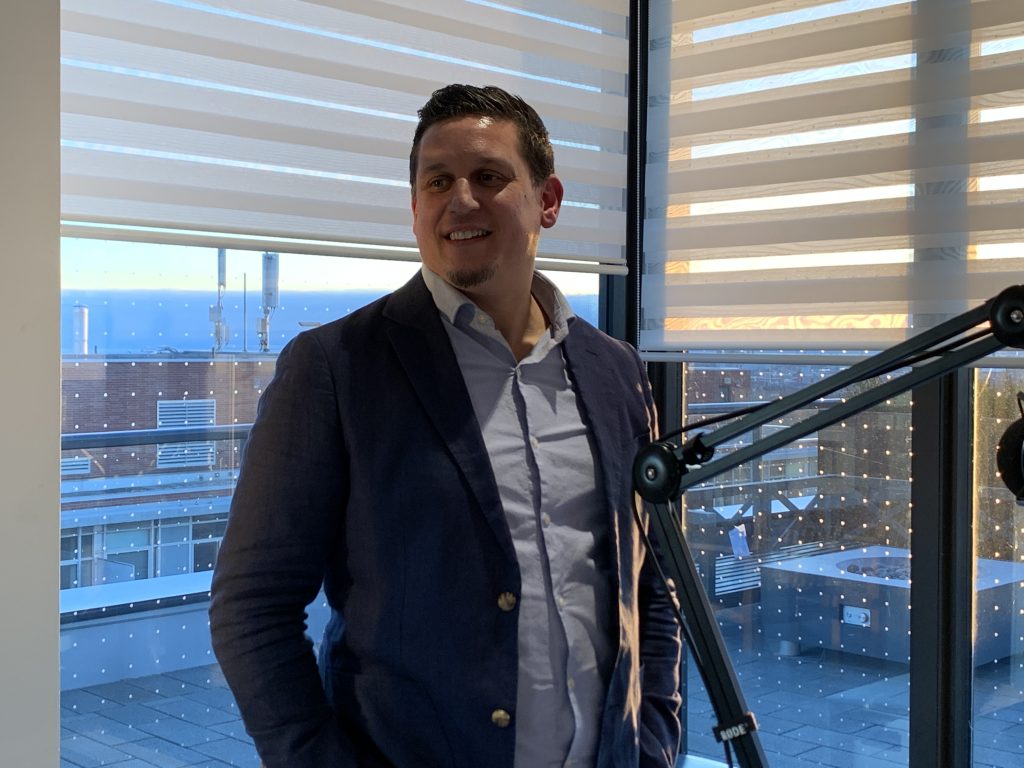 Our second guest, and star of today's episode is Chris Wein. Chris has a wealth of experience and knowledge across the industry having previously served as the President of Great Gulf Residential. He's also a prominent member of the community, having served as the chair of the Design Exchange, The Governor of the North York General Hospital Foundation and the co-chair of the Canadian Cancer Society. In 2018, Chris joined Lanterra Developments as the Chief Operating Officer, overseeing the operations of the construction management service division.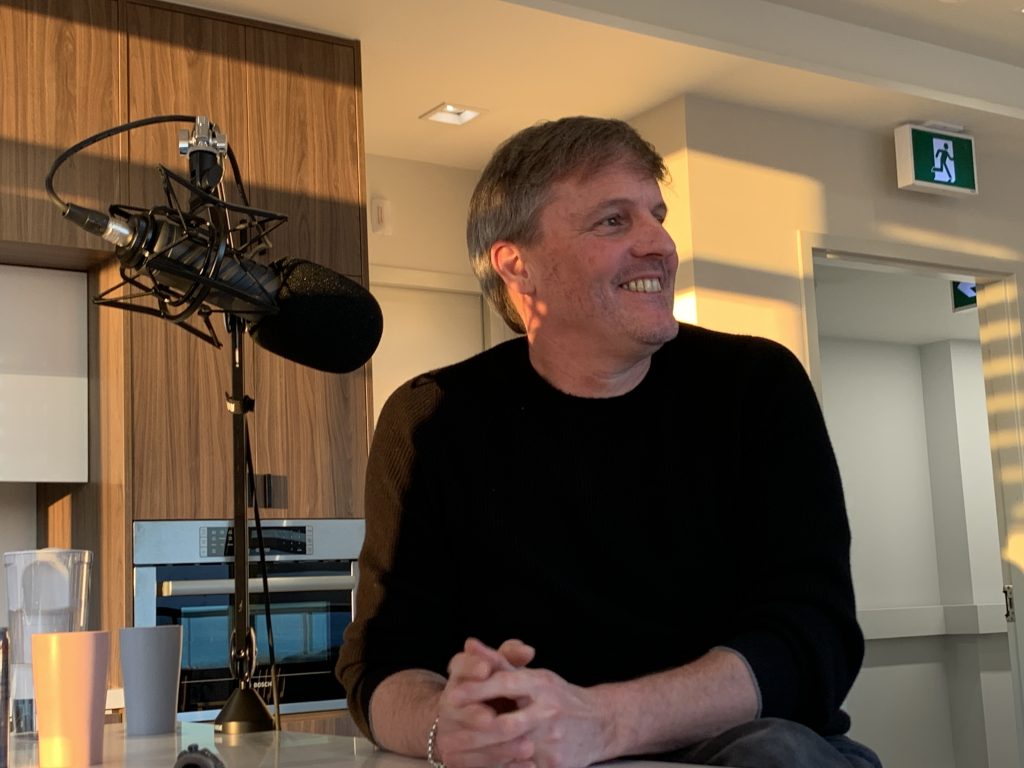 As always, we jump right in asking Chris to share the details of his 25 years of experience and how he got to where he is today. After starting in construction, Chris says he moved west, settling in Calgary and then coming back to Toronto to work at Great Gulf before joining Lanterra as a partner. Over the last 25 years, Chris has developed in approximately 15 states across the US and five provinces in Canada and across every asset class. As Chris lists off all the places he's worked, Mark asks him how much the game changes across the different locations and assets. Chris responds saying the biggest difference between Canada and the US is in the condo market.  "The U.S. condo market is very slim, and the majority of high rise residential is multi family or rental product. But it really is a matter of how financing is done," says Chris. "What's unusual about Canada and especially the GTA is we can use purchaser deposits as part of the capital stack, and in most of the US states, you can't do that."
Chris goes on to say that Florida is the only state in the US that acts similar to the GTA, and across Canada, there is no market as active as the GTA condo market. The immigration is so strong in the GTA, and it's increasing to half a million people a year. 70% of those immigrants will reside in the GTA.
The guys continue discussing the difference and similarities between Canada and The US touching on topics like purpose built rentals and how many people across each country are homeowners as opposed to renters.
Fast forwarding to Great Gulf, Ben asks Chris if he has a favourite project he's worked on. It's no surprise he chose One Bloor East, Monde on the waterfront and the new Frank Gehry building in the entertainment district (FORMA).
Moving to Lanterra, Chris says he's excited about Natasha, which is only a block away from the Gehry building and says these two buildings, along with the WELL will transform the entertainment district from just bars and nightlife to a destination people will want to spend time at.
COMMERCIAL & RESIDENTIAL
The guys segue into discussing return to work and how this will impact office and commercial space in the city. Chris mentions that most projects now (for those in the mixed-use space) have an office component. "I think boutique commercial is the future. Putting commercial into the podium of high-rise buildings, like the first 3-10 storeys, where people aren't reliant on elevators, and can have fewer tenants per building….I think there will be a premium for boutique office in the core." Ben and Chris continue to chat about how this impacts amenities, parking etc. for buildings that have condos and apartments, like the Brit, and Chris shares more details about how Lanterra is handling this in their projects.
Chris goes on to give Ben and Mark the 10,000 foot, high-level view on Lanterra, who they are, what they are working on, and what's next for them.
PRE-CONSTRUCTION MARKET
As we learn more about Lanterra, Chris mentions there is higher than usual activity in the luxury market, where buyers who don't have to worry about borrowing money are thriving. The savvy buyers are thinking that now is a good time to invest in Toronto and Chris says he doesn't think this lull is going to last longer than six months, with Ben citing condo units continuing to go up in price, completion dates (post 2024), low inventory, low supply coming out and interest rates (hopefully) peaking. "If you're an investor and you can buy now and close in 2027-2028, you've got a home run."
BILL 23
Switching gears, Ben asks Chris to comment his thoughts on Bill 23, to which Chris says "I think anything that the government can do to speed up approvals, reduce costs, and open up more density and land is a positive. Supply is an issue. The only way to cure affordability is to open up more supply. With respect to downtown," Chris continues, "it's 3 things… The amount of taxes and levies put against an individual unit is huge. I think BILD has calculated it, and it's almost 30% of the cost of a condominium. Number 2, we need more density across the board…. Number 3, we need to speed up approvals." Chris goes on to mention why he thinks we need a housing Czar and have more standards across the city of Toronto. He also explains why he thinks the Wards system in Toronto doesn't work well for the city.
Ben asks Chris if he knows how much taxes and levies are typically charged in other markets across North America and Chris says, typically in most US markets, it's a low of 5% and a high of 14%. He then mentions, in Canada, for comparison, Toronto was approximately $33,000 in development charges for a 1 bedroom, and $50,000 for a 2 bedroom, and in Calgary they were paying $1,100 for 1 bedrooms, to $1,800 for 2 bedrooms. Ben asks, so then why is our construction so much more expensive than all the other cities? Mark chimes in saying he feels like we're a bit of victims of our own successes, the industry has been going so well, the city just keeps putting more costs onto developers, when really these costs should be borne by the whole city. "Growth shouldn't pay for growth" says Ben. The guys discuss this point and Chris says, "The GTA has the highest development charges in North America, but the lowest property tax. There is something broken there."
PARTNERING WITH THE PRIVATE SECTOR
As Mark, Ben and Chris go on to discuss New York City and comment on some of the amazing public spaces, parks, waterfront etc. Chris says that one of the differences in the US, that we should look towards, is the idea of separating the administration of these important public areas to a conservancy or to a community or to a board that is not part of the government bureaucracy. He continues to share that Central Park is run by the Central Park Conservancy, not the mayor or the bureaucracy of New York. It's a separate board to make sure the asset is well maintained and well protected and keeps having investments made into it. Chris says having the private sector partner with the public sector [to make sure we have iconic spaces] is one of the things he thinks we're missing in Toronto and cites the closest thing we have to this is what the city is doing with Waterfront Toronto. Chris goes on to share some POP (Privately Owned Public) spaces Lanterra is developing in some of their projects.
GOVERNMENT TERMS
It's too bad, Steve missed this episode, because one of his favourite topics is how it's impossible to get things done with the short government terms we see across Canada. Chris discusses the impact of these terms on things like building transit and infrastructure, and how ultimately this is affecting the growth and development of Toronto. The guys continue to share their thoughts on the subway system, the GO, electric bikes and bike lanes, personal vehicles, and how public transit should really work in the city. "I'm a huge fan of micro mobility," says Chris.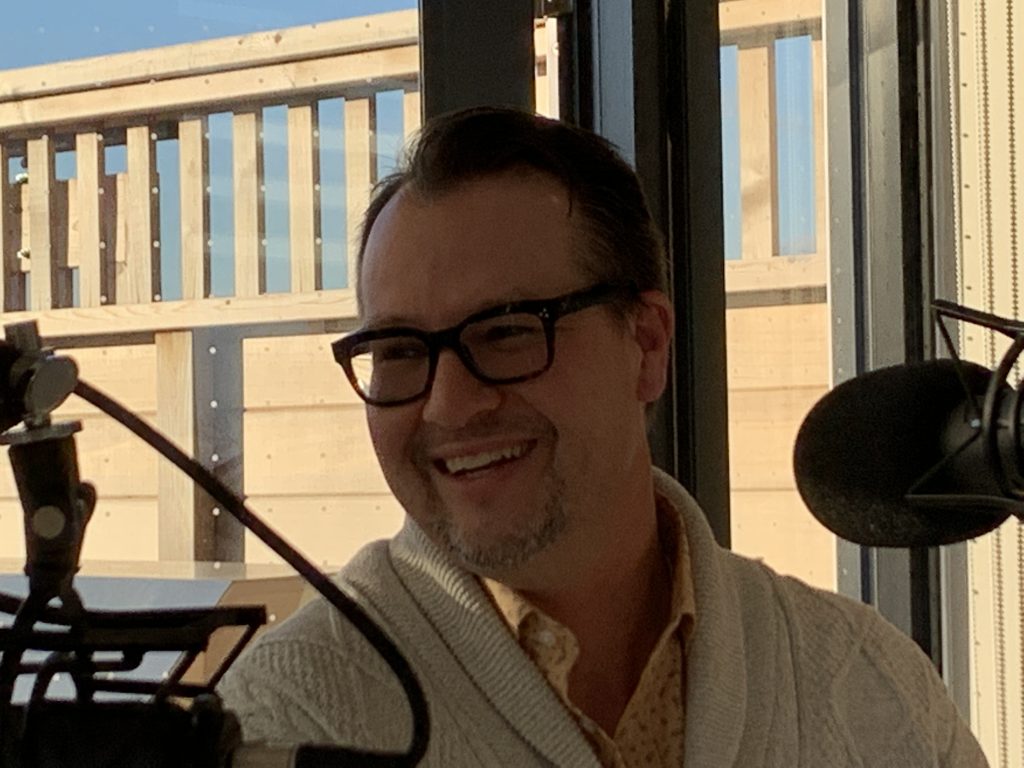 As the episode wraps up, Ben and Mark ask Chris some rapid fire questions including "Is the pre construction condo worksheet sales model broken?", "What % of your pre con sales get assigned prior to closing?", "True or false: Will housing affordability be better in Toronto in three years from now?", "Should there be a 10 day cooling off period for resale in Ontario?", "If a room has no windows should developers be allowed to call it a bedroom?" and more!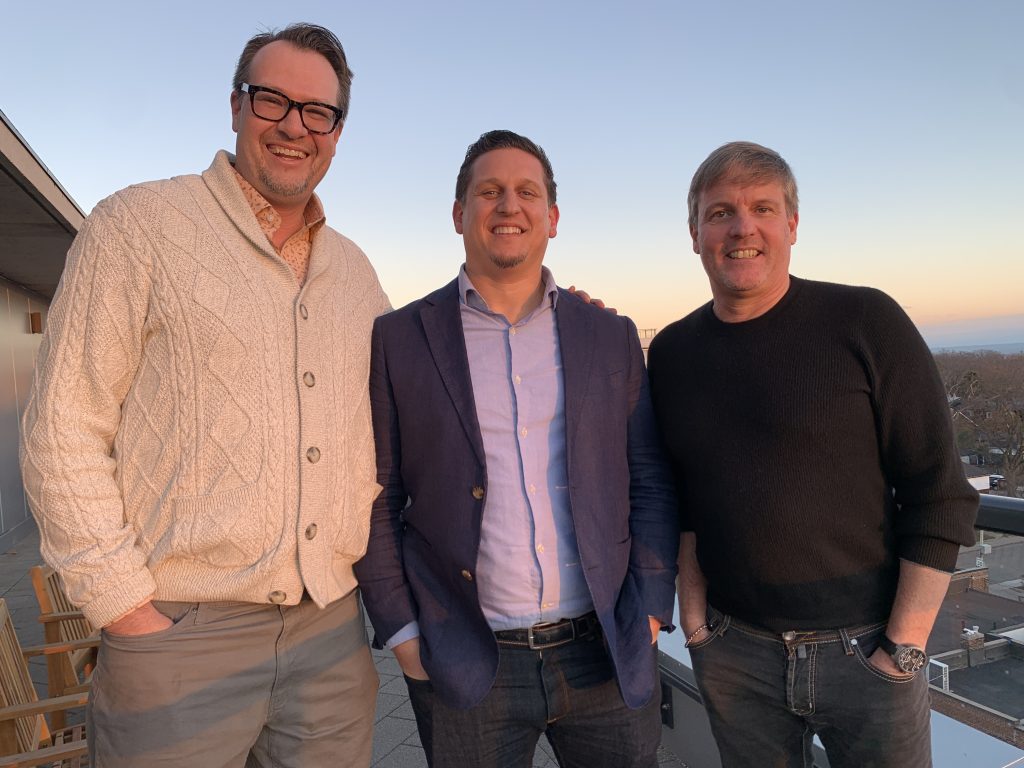 Tune in to our latest episode.
If you're looking to get in touch with Chris please visit https://www.lanterradevelopments.com
Follow Us On Twitter @BenMyers29 and @TheOneStevieC
Interested in being a guest on our podcast? Send us an email