TUC – Episode 4 Blog
Our Guest for the 4th Toronto Under Construction Podcast is Stuart Wilson of Alterra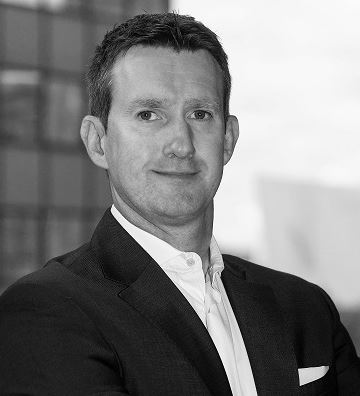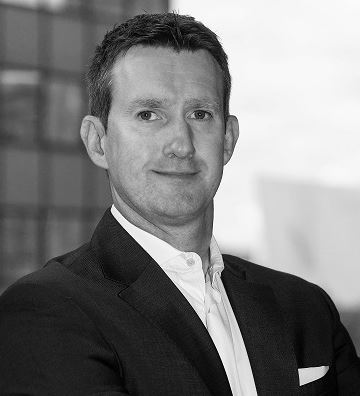 Born and raised just outside of Paisley, Scotland, Stuart is one of the top minds when it comes construction costs and budgeting in the GTA high-rise industry. Stu earned a Bachelor of Science in Quantity Surveying and a Masters degree in Construction Management from Glasgow Caledonian University. After graduating he moved to Honk Kong and worked in the heavy construction sector, building a huge underground station and preliminary sewage treatment plants. Next up, was his move to Toronto to join Helyar Cost Consulting, which later merged with Altus Group, where Stu was part of the senior management team responsible for 130 staff members. His most recent role is with Alterra Developments as Chief Operation Officer. With four sites currently under construction and five more in the pipeline, we are excited to welcome our first Builder/Developer to the podcast.
More about Alterra Developments
Alterra defines urban living with exceptionally high standards of construction, masterfully crafting buildings that go on to define neighbourhoods. With 1000's of homes and award-winning condominiums to their name, Alterra has established a reputation for building, managing and creating legendary communities across the Greater Toronto Area and Golden Horseshoe for over 40 years. Their deeply-held commitment to building thriving communities trickles down into every detail, from selecting materials to curating the surrounding commercial developments.
Transforming Neighbourhoods
We start off episode 4 discussing the projects that Alterra currently has under construction across the city. From the Annex to Corktown and Leslieville, Stuart discusses how new developments transform neighbourhoods and illuminate a street. Bars, restaurants and stores need people and new development brings those people in, gives them a place to live and helps ignite a community with a little bit of "oomph".
Cost of Construction
We're still seeing echoes of an extremely strong market, and as such, we're seeing the cost of construction continue to rise. Again it's a simple factor of supply and demand, one we love to talk about on this show. Every trade is being called upon for bids, and with a limited number of trades, we're seeing prices increase. Paired with government regulations like the recent discussion about lane closures for construction, we're putting more and more costs on developers causing the final unit price for end users to continue to go up.
However, with 100,000 to 125,000 people coming to the GTA each year, the demand is still strong for housing – but we cannot build fast enough. When it comes to financing it's important to realize that builders need pre-sales before they can get financed to build. For a low-rise development that may mean building in phases, where as high rise financing is approved once 70-80% of the building is sold. Most of the units under construction in the city of Toronto (there are currently 70,000 units under construction) are already pre-sold. The demand across the GTA is strong from downtown to Vaughan and Mississauga and developers will need to start looking east, west and north as developable land becomes scarce and land prices begin to rise.
Price Of Land
We discuss the rising price of land across the GTA and how it's causing a barrier to entry for many builders, resulting in the slimming out of players or collaborations and partnerships with other builders. Stuart talks about the relationship that need to be built with land vendors, and the sometimes emotional attachment that some owners have to their properties.
Stuart discusses how partnerships have helped Alterra to move forward as a premium builder across the GTA. While Steve chimes in about financing land and how land owners are rethinking how to sell their land.
Matt, Ben and Stu dive deep into the builder perspective in Toronto's real estate industry in episode 4, don't miss it! Listen to the episode now:
Search for Toronto Under Construction on Apple Podcasts or Spotify
Follow Us On Twitter @BenMyers29 and @TheOneStevieC
Thank you to our Sponsor Cameron Stephens Mortgage Capital – Canada's leading non-bank lender.
And thanks to our guest Stuart Wilson of @Alterra
Interested in being a guest on our podcast? Send us an email
Interested in sponsoring the podcast, please contact me HERE