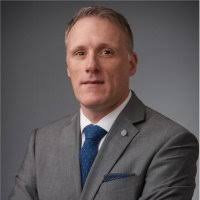 On this episode of Toronto Under Construction, Ben and Steve are joined virtually by Neil Pattison, Senior Vice President of Development at Graywood Developments. Steve introduces Neil and provides an overview of his career, from his start in the UK to his current role at Graywood Developments.
Toronto Under Construction in sponsored by Neezo Studios
Neil reminisces about his childhood, growing up in a small town in the UK. He shares that his love for city planning was evident very early on in his life. He had a LEGO town toy set and he was always moving around the placement of the buildings to create a new perfect cityscape. He went on to Sheffield University in England to study City Planning; Neil explains that he was offered an opportunity to participate in an exchange program and ended up at Ryerson University in Toronto. After he completed his degree in England, he decided that Toronto was where he wanted to put down his roots.
Evolution of the City
As we jump into the hot topics in this episode, Neil explains that he's enjoyed watching the city of Toronto grow. He specifically shares about the stretch of the Gardiner Expressway from Lakeshore East to past Spadina in 2001 and the volume of towers that were being built. "[The growth has] all been led by immigration, and I'm an immigrant to this country and I've had great success here and that's what the city offers," Neil shares.
While speaking about the evolution of the city, the guys go on to discuss Neil's evolution in the development industry. Starting with subdivision work in Whitby and Ajax, his next steps were in commercial development as he moved onto the Big Box Wars working with Zellers to keep Walmart out of the market. He networked his way to becoming a Development Manager at Goldman Group (shout out to podcast guest Jonathan Goldman) and worked on the Scarborough Town Centre and Equinox Towers. Next up was joining a Government Organization, where Neil determined quickly he's a "private sector type" of guy.
Daniels Corp to Graywood
Neil spent over a decade of his career at Daniels Corp from 2007 – 2016 and speaks very highly of the organization. Neil, completed a lot of work in the Bayview and Sheppard corridor including the Bayview Condominiums, NY Place, NY2, Waldorf, Chrysler Towers and ARC condos. His struggles (or battles) with the counsellors (you'll need to tune in to hear them) while working on these projects taught him a lot of lessons. Big picture, Neil says, Daniels Corp won most battles, aside from the time spent.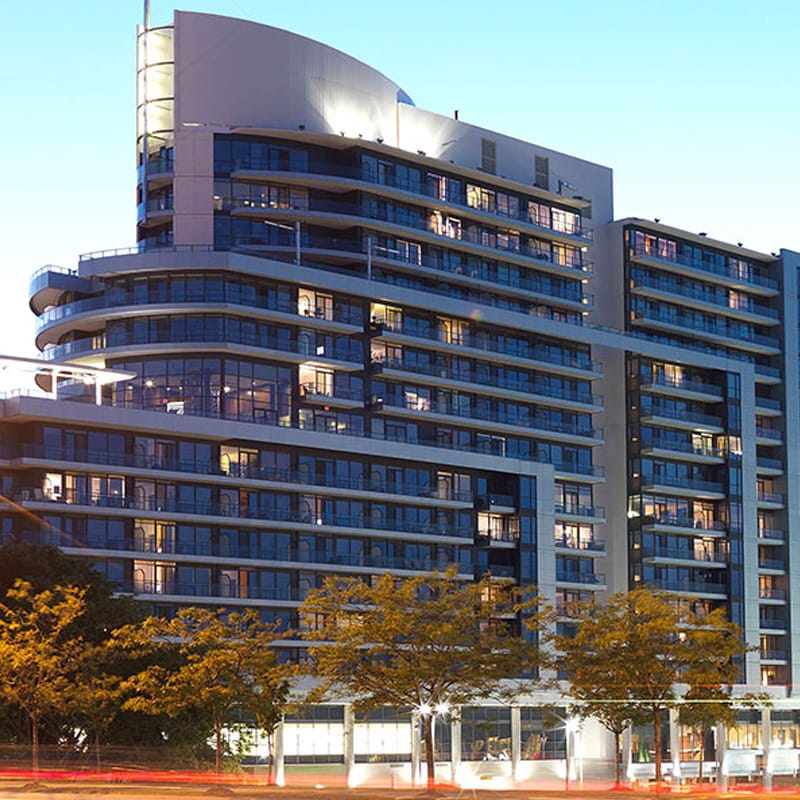 "Money always sweetens the pot," Neil jokes about his move to Graywood Developments in 2016, but the opportunity couldn't be passed up. Graywood Developments was in the midst of a transition from a private, family run company to be more public as it pertained to project funding. Ben and Steve point out that Neil was responsible for the demolition of a notable and well-loved spot: The Kool Haus and The Guvernment, but Neil notes that evolving is so important in order to keep a city going.
The guys discuss other projects and touch on the successful partnership between Graywood and Alterra (shoutout to podcast guest Stuart Wilson), specifically on a current build in Leslieville, Wonder Condos; Graywood is the development partner and Alterra is the construction partner.  
Active in Downtown – Jarvis and Church
Neil strongly believes there will be a massive resurgence of living downtown again and Graywood Developments has double-downed on it's investments in downtown, specifically in the Jarvis and Church area.
Neil uses JAC Condos, located at Jarvis and Gerrard, as an example of one project and shares more on how Graywood Developments has adapted during Covid-19. JAC Condos was supposed to launch in May 2020 and there was a huge push to be ready. When Covid-19 hit and shut everything down, the team very quickly had to pivot to sell units virtually. Instead of launching in May, the project launch took place a few months later in August 2020 and was very successful.
The guys make note of the media hit JAC Condos marketing campaign took, and Neil shares his feelings saying "no press is bad press." Consumers felt that the developer was being too kitschy Toronto, but Neil explains that they used the media comments to adapt the campaign and have some fun making fun of themselves. "The ideas from our marketing agency actually came from 20-somethings. As a 40-something, who isn't as involved with sales and marketing, we decided to have some fun with the blowback and used comments and posts from BlogTO and the media to make fun of ourselves. You have to have a little fun with it", says Neil.
Future Planning and Design of Buildings
Work spaces? Quiet rooms? How is Graywood Developments going to build to cater to the work from home shift? Neil shared that Graywood Developments engaged students from Ryerson to collaborate on the JAC Condos amenities spaces. This exercise revealed that people wanted more quiet spaces, contemplation spaces, spaces they can go to switch off amidst their busy downtown lifestyle.
Speaking of the future, Neil talks about commuting and his own "why?" when it comes to his choice to commute to work on an e-bicycle. Furthermore, he says that he's been pushing to decrease the number of parking spots at Graywoods latest project, 241 Church Street in favour of more bikes. "If we make it easier and safer for people to use bikes, they will start to use them".
Before the rapid-fire question and answer portion, the three guys get into it about policy, working with city planners, getting projects approved and how and why a plot of land's locations will directly impact size and scale of the building.
The rapid question and answer period has Neil answering questions like: "what is your thought on city-wide electric scooters?", "should we get rid of blind bidding on resale condos in the city?", "should you trust CMHC's housing forecast?", "on a scale of 1-10, how worried are you about inflation?" and more!
Learn more about Graywood Developments at www.graywoodgroup.com
Tune in to another episode of Toronto Under Construction, now streaming on iTunes and Spotify!
Follow Us On Twitter @BenMyers29 and @TheOneStevieC
Interested in being a guest on our podcast? Send us an email