The Q4-2019 Land Insights Report is Coming Next Week!
The Q4-2019 GTA High-Rise Land Insights Report, published by Bullpen Research & Consulting Inc. and Batory Management will be available soon.  Special thanks to the report sponsor Baker Real Estate.
Key highlights from this quarter:
36 high-density land transactions occurred in the GTA in Q4-2019, with an average sold price of $19 million, and an average size of 1.3 acres.
the former City of Scarborough stands out in terms of increase in the number of transactions between 2018 and 2019, from 7 to 15.  Lower land prices, in the range of one-third of those in Toronto, are leading developers to take chances on neighbourhoods that have not seen any new condominium apartment activity.
the average land-to-revenue ratio for high-density land purchases in the GTA was 10.4% in Q4-2019.  In the 416 area, buyers paid about 10.9% of revenue, while 905 buyers paid 8.6%.
the estimated average high-density land price per-buildable-sf (pbsf) in the GTA was down 24% from Q3-2019, and 13% annually, putting it at $111 pbsf in the fourth quarter of 2019.  However, these results should be interpreted carefully, given the small sample size, that the transactions were in very different locations, in various stages of entitlement, and with very different risk profiles.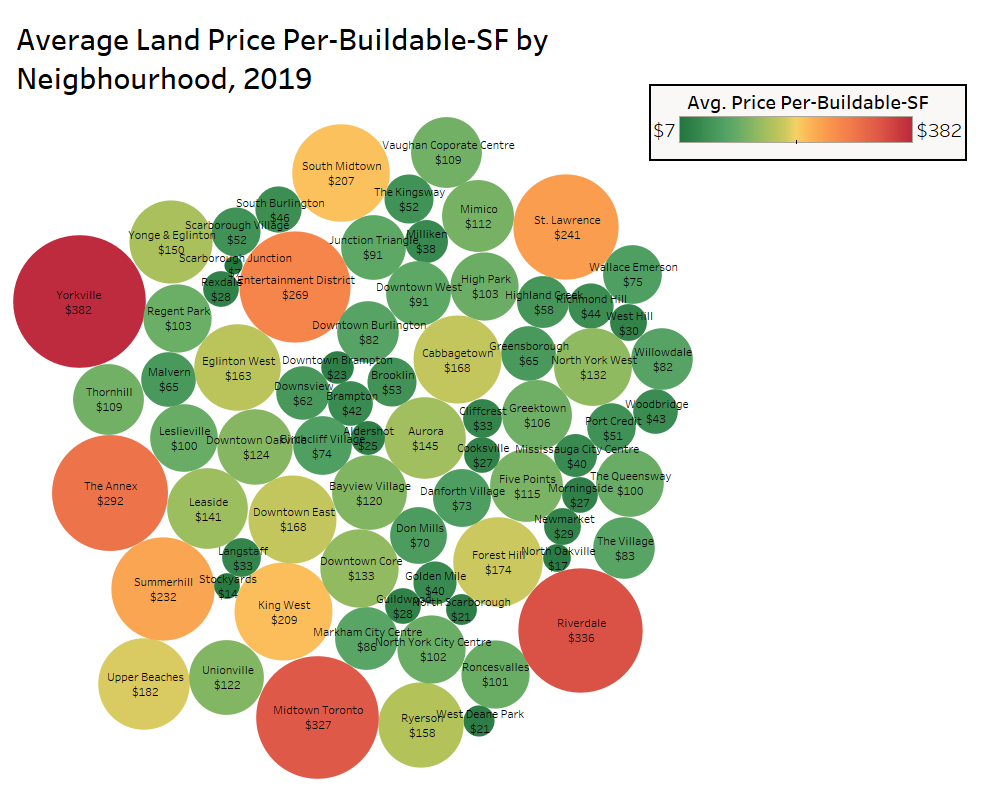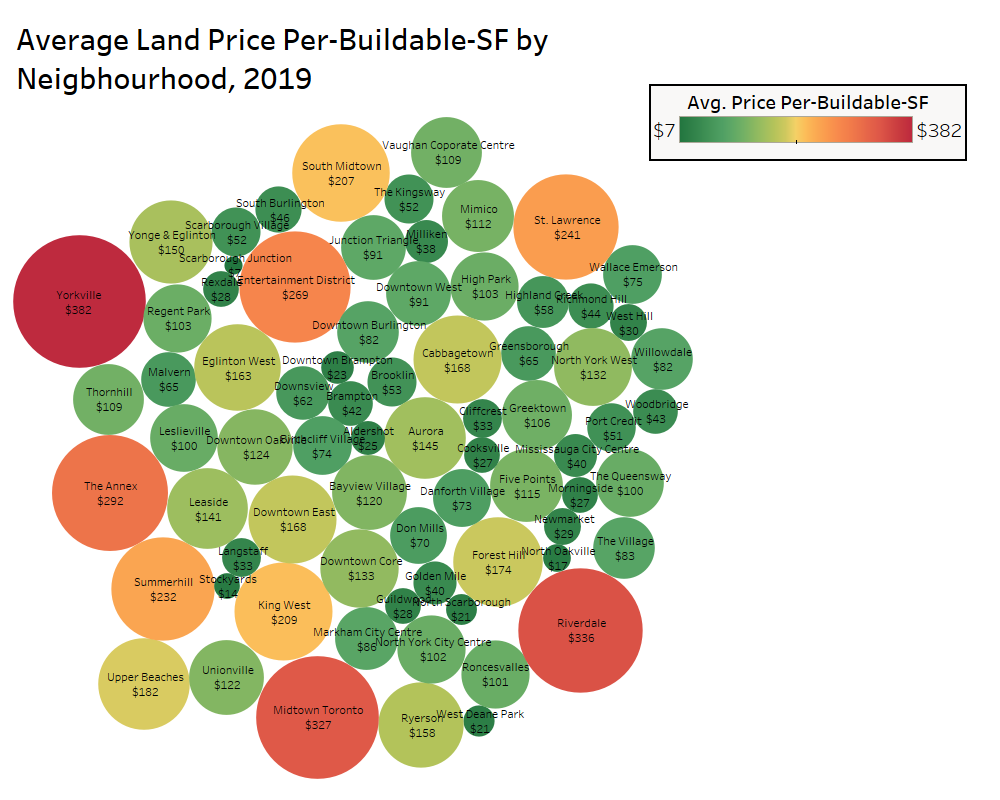 To Sign Up For the Bullpen Email List and Get Access to this Report, sign up HERE
Further Readings & Links
The Biggest Challenges Facing Condo Investors in 2020
Where Should Investors Look for Good Deals in 2020?
Rentals.ca Releases its 2020 Rental Market Predictions Report