Many seasoned real estate investors talk about he "1% Rule" – they contend that the monthly rent generated from an investment property should exceed 1% of the purchase price. 

I pulled some data and generated the chart below. Based on the new home asking prices from Buzzbuzzhome and asking rents from Rentals.ca over the past 17 months, is is pretty clear that investors are not following the 1% rule in the Greater Golden Horseshoe.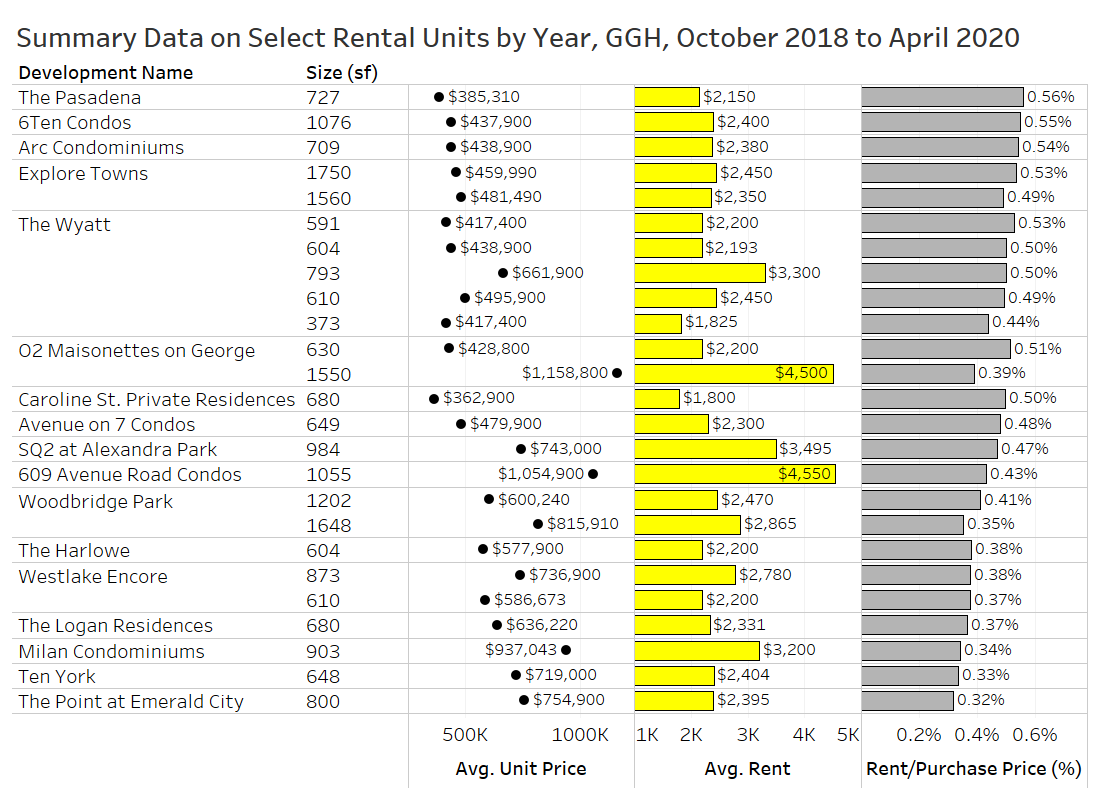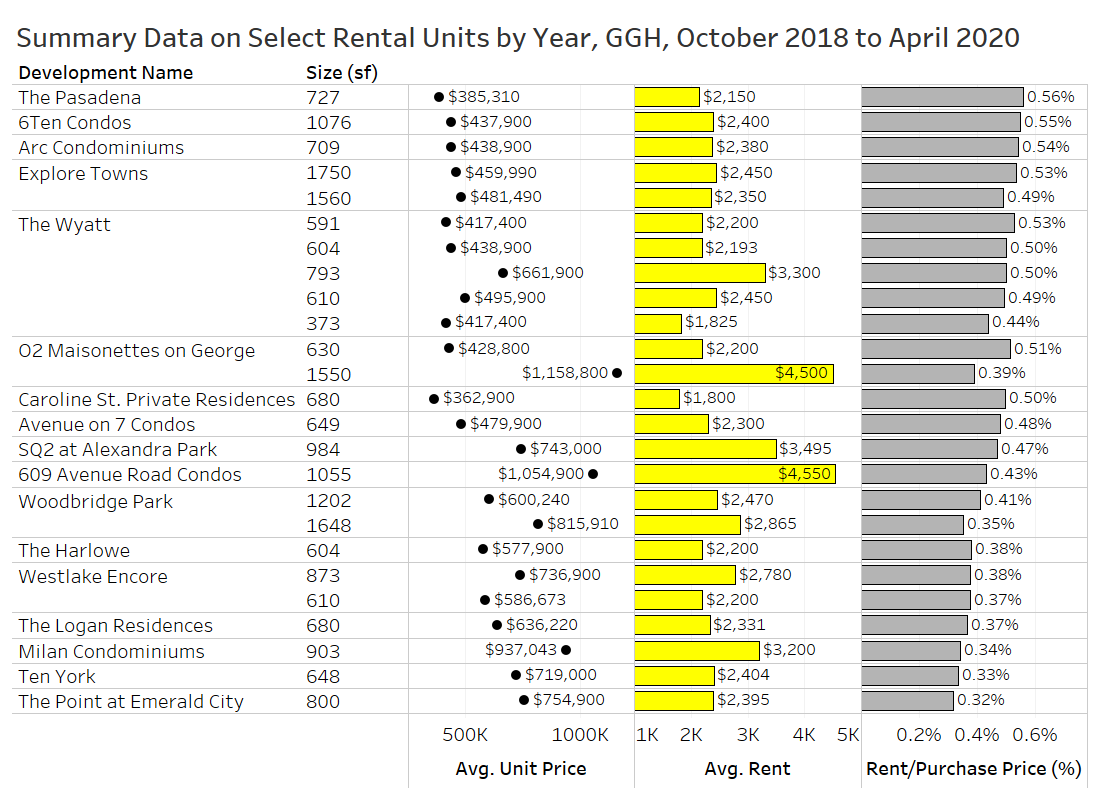 The Pasadena is a Hamilton condo project where monthly rent for the 727 sf unit sold for $385,000 and is renting for $2,150 per month, with rent at 0.56% of the purchase price. 

6Ten is a Milton Condo that is just occupying, with the 2018 asking price for a 1,076 ​​sf unit at just $437,900 ($407 psf), potentially generating $2,400 in rent or 0.55% of the price.
What are your thoughts on the 1% rule? Please leave a comment.