Episode 20 – Toronto Under Construction with Scott McLellan from Plazacorp
If you're a hockey fan, you'll enjoy our latest podcast.
Scott McClelland played for the Boston Bruins getting into the new home industry. Steve Cameron starts off this episode sharing Scott's hockey stats and bio and before jumping into how Scott transitioned into residential real estate. 
Scott started off with an entry level position at Tridel in the 90s, learning the ropes of the industry until it grew into a Sales and Marketing role. Scott reminisces on the days when you only needed 50% of pre-sales and the brokerage community hadn't yet started partnering with developers, "Things have changed", says Scott.
After almost 20 years at Tridel, Scott transitioned to Plazacorp and was excited about what was coming down their project pipeline. Coupled with the opportunity to revolutionize Plazcorp's brand to focus more on being customer centric, Scott recommended a full paradigm shift within the entire organization, with the goal of being the most recognized brand in Toronto and winning Tarion's Home Builder of the Year award. "We've now won that award two of the last three years, and the year we didn't win it, was because we didn't qualify for enough closing in that calendar year. Now that's the benchmark and we have to exceed it every year and it's been really challenging with COVID."
Ben touches on Plazacorp's reputation in the late 2000's, and congratulates Scott on his achievements in winning Home Builder of The Year, a difficult feat when you're up against builders like Tridel who put a lot of time, effort and money in being the best and winning these awards. "It's pretty amazing, and I know you guys have a goal of zero deficiencies which seems pretty impossible with the size of the projects you do." The solution: "we brought almost everything – except construction – in house," says Scott who shares more about how Plazacorp strives to achieve this goal, while aiming for their bigger goal of becoming a leading lifestyle brand. "We want our name to be synonymous with high-rise living in the downtown core. With luxury, with customer care, with amenities. Those are the things that have been really important to us in the last 10-12 years."
The Cost of Construction
The guys discuss Plazacorp's long term vision for knowing where to buy land, citing Yonge and Wellesley 14 years ago. "It's one of the strategic competitive edges that we have," says Scott. "Anthony has great vision about what's going to work in 7-8 years from now. Sometimes I think it's a bit risky, but he proves me wrong every time."
Scott shares details about Plazacorp's projects at 1 Yorkville and 400 King St and discusses the importance of knowing when the right time to launch is. "After CenterCourt launched 8 Wellesley we made the decision to launch in two days," says Scott. "It's a scary time, we have no idea what's going to happen with COVID." While the guys agree, Ben mentions a current client market study sharing "that report was the first time a client told me, 'there's no way I can sell for that high'".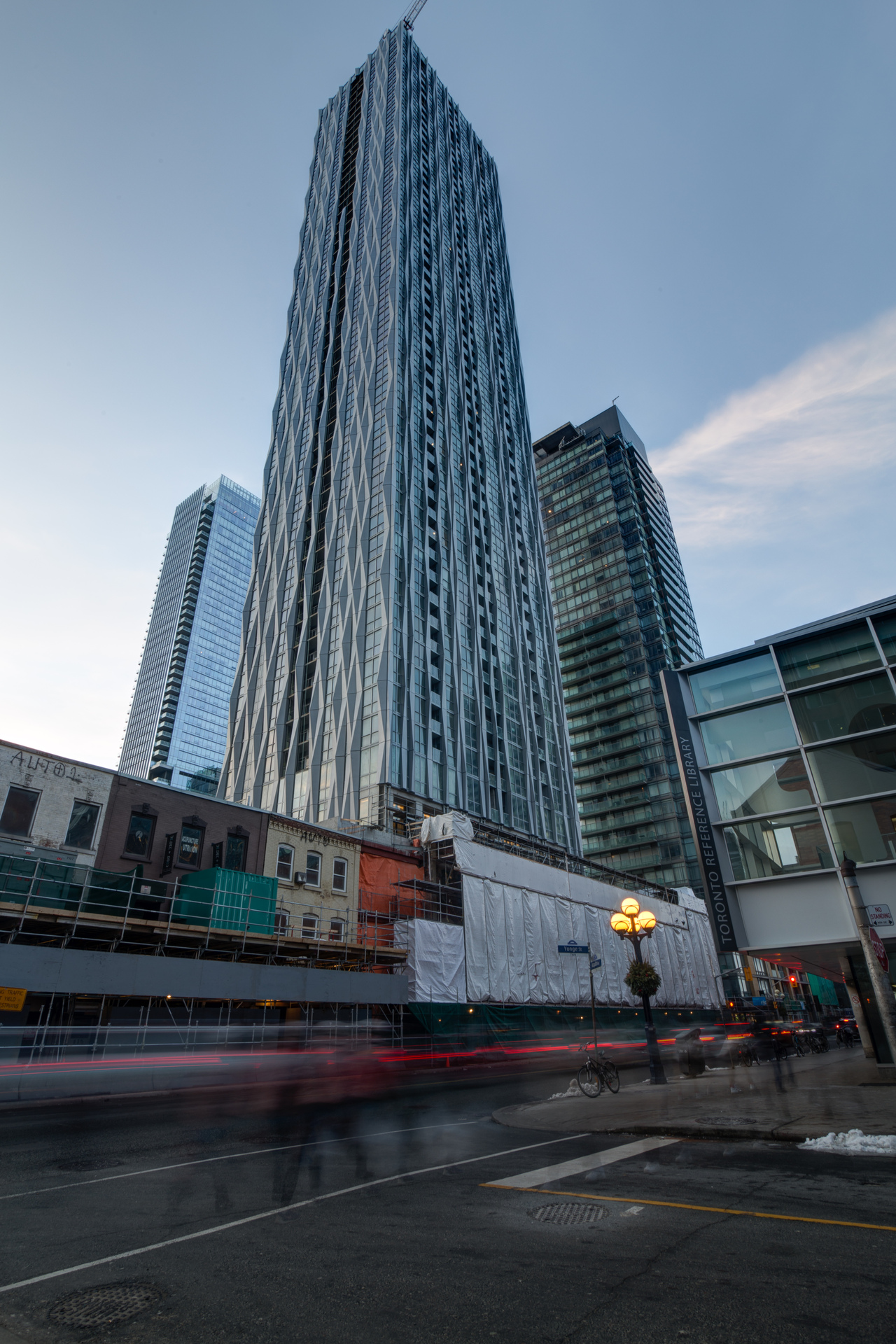 RIU Partnership
The conversation switches gears and Ben asks about Plazacorp's new hotel development with RIU hotels. "They have started to look at urban centres to put their brand in. Spaniards travel all over the world, and they started to look at these great urban hotels. A lot of European travellers stay with a brand that they are familiar with, and RIU fits that requirement. Toronto was a destination for them." Scott shares more about the RIU partnership at Plazacorp's theatre district project and how the deal worked out.
Plazacorp Low Rise
"So you're doing some low-rise!"
Scott discusses some smaller low-rise and infill projects that Plazacorp is doing on Avenue Road and on Islington Avenue south of Bloor, as well as a bigger project that they "jumped right into the deep-end with" in King City. "It's been an experience. 255 homes and we are well over 50% sold."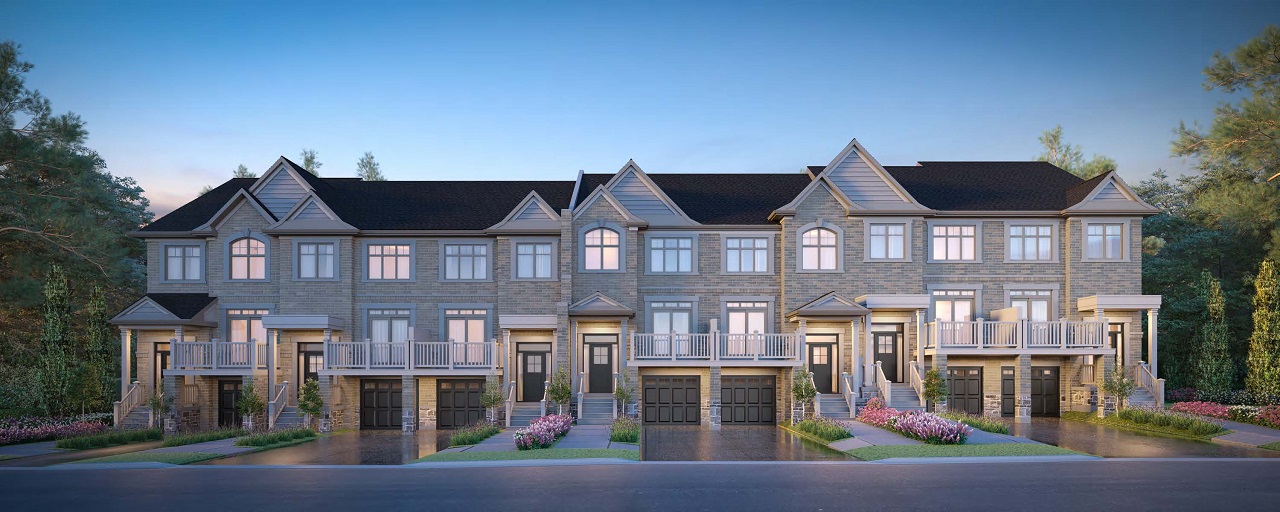 The low-rise business is on fire and the guys discuss product type and prices, and how they expect the low-rise market to be back for a while. As always, the group discusses the cost of construction from a low-rise perspective and how costs are up due to COVID.
This leads to another conversation on affordability and Steve asks "in your opinion, how do we solve the affordability and supply issue?" Scott shares, "this was the same conversation we were having 20 years ago, and the affordable ownership option was condominiums." The truth of the matter is, developers are hit with DC charges, section 37, parkland contribution and a slew of back taxes that make things even more difficult for developers to bring affordable product to market. "These things are pushing the costs up and it's getting passed on to the buyers. I sit on the board at BILD and we talk about this all the time. We need more affordability, but then the NIMBYism kicks in."
The guys swap ideas for more affordable housing and inclusionary zoning and discuss the challenges with government approvals and the land entitlement process.
The episode ends with Ben and Steve's famous rapid fire and Scott answers questions like "will interest rates go up next year due to high inflation?", "is AirBnB a positive or a negative for the new building industry?", "are virtual conference worth the time?", "indoor pools or rooftop pools?", "whatever happened to the girl who climbed the Plazacorp crane?" and more!
Tune in to another episode of Toronto Under Construction, now streaming on iTunes and Spotify!
Listen to the episode now on Apple Podcasts
Follow Us On Twitter @BenMyers29 and @TheOneStevieC
Interested in being a guest on our podcast? Send us an email