Episode 18 – Toronto Under Construction with Andrea DelZotto from Tridel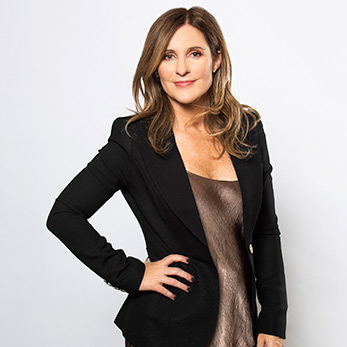 We are extremely excited to welcome Andrea DelZotto from Tridel to the #TUCpodcast. As a member of the Tridel Group of Companies Board of Directors and Executive Team, Andrea helps guide the leadership, asset management and strategic vision for the company's operating units. This involves exploring market opportunities, identifying business risks and developing long-term strategy. Andrea is also responsible for maintaining the Tridel vision and mission and ensuring alignment of the company's core brand as it relates to people culture, customer experience, innovation, community, corporate social responsibility and communications. She initiates and drives change to maintain and build on the company's market leadership. This work includes evolving and advancing Tridel's corporate social responsibility and brand experience functions.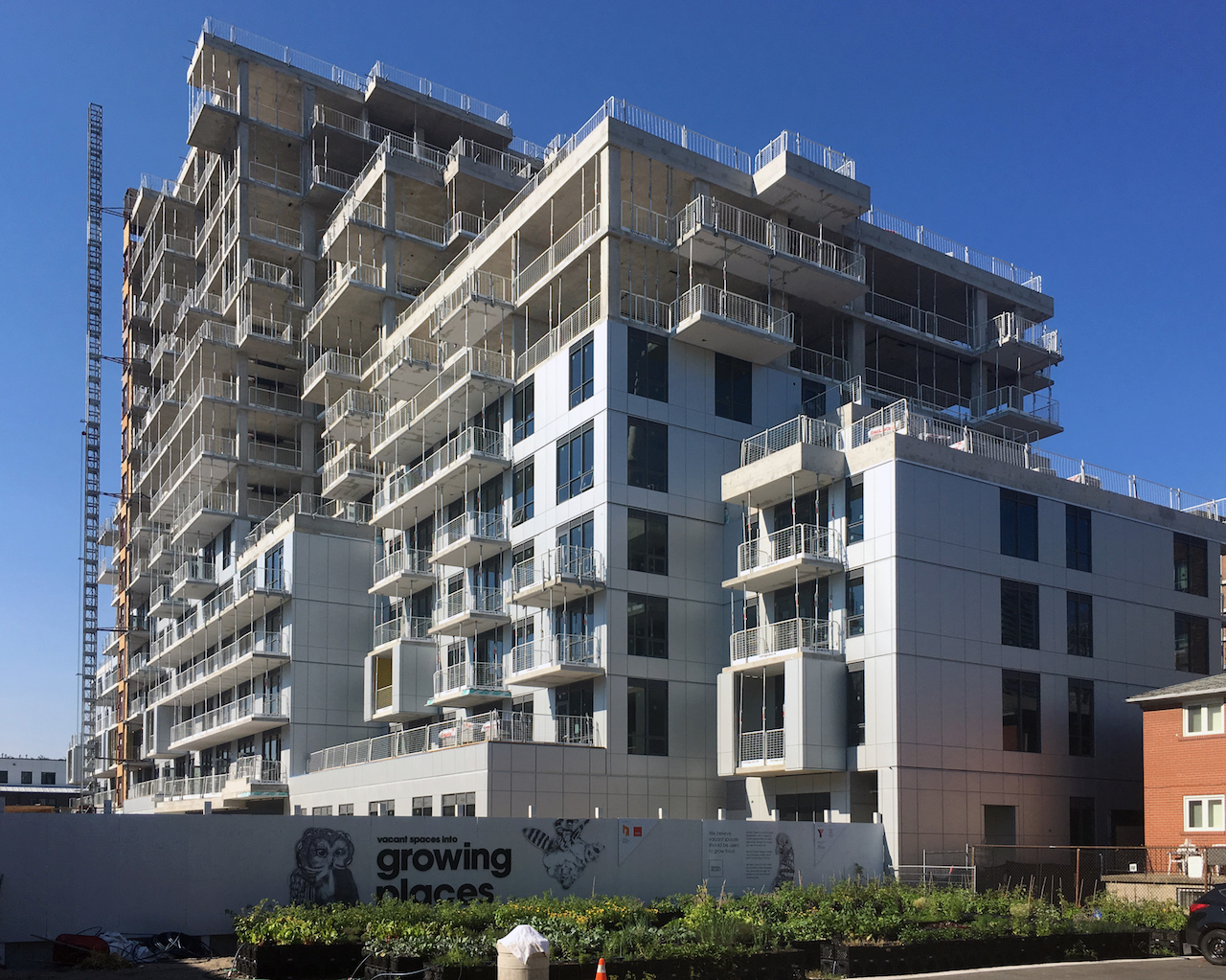 We kick off this episode talking about how Andrea got started in the industry. Obviously being a DelZotto (the "Del" in Tridel), it seems natural that Andrea would join the family business; but it wasn't until her sociology degree that she became fascinated with the way people live. Andrea shares with us that although it didn't seem like a direct path, it ended up being very well aligned with what Tridel does; impacting how people live in buildings, in a community, and in our city.
Growing up, Andrea was exposed to "development talk" non-stop. From the dinner table to being dragged around to construction sites on the weekend, she has lived and breathed construction (or sawdust and paint) since as early as she can remember. If you didn't know, Tridel has been in business for 85 years, and the company was started by her grandfather, a stone mason from Northern Italy. Andrea walks us down memory lane and shares more about how Tridel was born and how it has evolved over the years. "My grandfather would buy a lot to build a home, and my dad would say, well why can't we build four homes? And it just kept going up and up until we started doing condos in the late 60s, and then him and his brothers, and their partner Harvey really got into high rise in the 70s."
Andrea reflects on life with her dad (Angelo DelZotto passed in the summer of last year) and she shares an inside look at their relationship and partnership.
Construction as a Male Dominated Industry
As we talk a little more about Andrea's family and the DelZotto legacy, Andrea shares more about what it's like working in a male dominated industry and how she often gets asked "when's your brother coming back?" "What you see is what you get", and Andrea is proud to joke that she is the "chosen one".
Ben asks some great questions about women in construction and Andrea discusses how the industry 100% needs to change, and that the profession really needs to reflect our society. "Real estate is a build form that can meet the needs of the stakeholders, so if you don't have equal representation on the team, how can you deliver communities that meet the needs of everyone." Andrea expands on how we're starting to see more uptake with women in the building sciences and says that there's starting to be more opportunities and more women are getting involved.
Customer Experience & Innovation
Spending so much of her life in construction, Steve asks Andrea about her earliest memories, and she shares that one thing that stands out is Northtown at Yonge and Finch. "The sales office was literally theatrical, and this was before "user experience" was popular. We weren't the first ones to build a condo, but we were the first to put lifestyle in a condo – like bowling alleys, billiards and putting. We really did put people first." And to this day, Tridel continues to do that. "Whether you're buying a home for investment, or buying to live in it, we don't discriminate and treat every client like they are going to eat, sleep, and live in that home – we put that person at the center of it all," says Andrea.
Technology is another important aspect to Tridel's customer experience and innovation, and Andrea tells the guys about Tridel's proprietary CRM software TEAM: Tridel Electronic Access Management, which allowed Tridel to get to know and understand their customers intimately and be able to provide seamless, low frustration relationships with them.
Innovation is a big part of Tridel's brand, and Andrea mentioned that innovation isn't always the technology, especially with COVID we've been forced to change and adapt. This leads to a conversation on sustainability, another one of Tridel's Brand Pillars, and the group discusses 10 York's Smart Suite, which is coming on the market in February.
Andrea, having just attended the virtual Consumer Electronics Show (CES) shares that the biggest takeaway this year is that the innovation and technology hasn't helped us at all. It's nice to control your bulbs and blinds, but were drowning at home with responsibilities overlapping each other, and that's where Andrea wants to see the innovation happen. "I've seen an automated laundry folding machine at CES for years, but I still can't get it."
COVID 19 & Changes
The guys turn the conversation to COVID and ask Andrea about the innovations and changes Tridel is implementing due to the pandemic. Andrea shares more about the changes and the importance of the building envelope and making sure there is fresh air in the building, as well as separating corridors from the suites – even with odours. It's important we pivot to low touch, voice activated, zoom rooms, and wellness spaces. "We need lots of greenery and shared green spaces. It's so important, especially with the pandemic, we need to have areas in our buildings where you can retreat to and get outside of your own interior spaces. And we need to make them seasonal! We live in Canada!"
The group discusses COVID some more, and Andrea shares her predictions on what's to come, "Toronto is a great city! We're not giving up on Toronto. People aren't going to shun cities and the convenience of urban living. We're cautiously optimistic about the future."
Policies and Planning
Speaking about the future, the conversation turns to policies and planning and how the city can continue to support development. Andrea, being very diplomatic, says "we need to learn to build better together". The group discusses pain points with the development process timelines, NIMBY's (Ben's favourite!) and Andrea highlights how it's important to work with communities to improve neighbourhoods. She shares details about Alexandra Park, Tridel's community housing project, and what we can learn from these communities. Andrea also shares details on Aqualuna, Tridel's ultra luxurious waterfront condominium, as well as touches on Sidewalk Labs and how it's an opportunity to focus on what the city needs. "There is demand for end user luxury product, and large suites for people who are right sizing".
Green Building
Steve jumps in to ask about all glass buildings and Andrea mentions that Tridel is proud to be a green builder, building over 18,000 green suites since 2005 at various levels of LEED certification. Andrea says Tridel made this decision before the demand was there, and over the last few years there has been a clear shift to more buyers wanting green buildings.
Andrea discusses designing smart, like ensuring living spaces have more natural light, whereas the bedrooms might be a big darker. "We spend 90% of our time indoors, and probably a little bit higher now. It's that biomimicry, getting elements of nature into our home is so important for our overall well-being and the indoor air quality is critical."
As we begin to conclude the episode Andrea leaves us with some wisdom from her dad, "don't be known by your last name, be known by your first" and that's exactly what she's doing. Andrea has made a name for herself in the Toronto Real Estate industry and we are so happy she joined us for episode 18 of Toronto Under Construction.
Tune in now for another amazing episode with the who's who of Toronto Real Estate!
Interested in being a guest on our podcast? Send us an email