TUC – Episode 7 Blog
Toronto Under Construction is excited to welcome Brad J Lamb to episode 7 to talk about how he built his real estate empire and his thoughts on how COVID-19 is affecting the market.
If you're in Toronto real estate, you know the name Brad Lamb. From real estate agent, to broker, to now developer Brad has built his empire on recognizing opportunity within the real estate market. Brad shares with us some of those opportunities, like investing in student housing and townhouses back in the early 90s in London, and how the things he learned from those ventures have helped shape the way he does business today. As Brad transitioned from investing in small townhouses, to buying and selling condominium apartments in Toronto and partnering with the always entertaining Harry Stinson. He eventually started his own brokerage and business exploded, he worked with many leading Toronto builders, spearheading their new condo sales team until eventually it was time for a new challenge: develop condo buildings.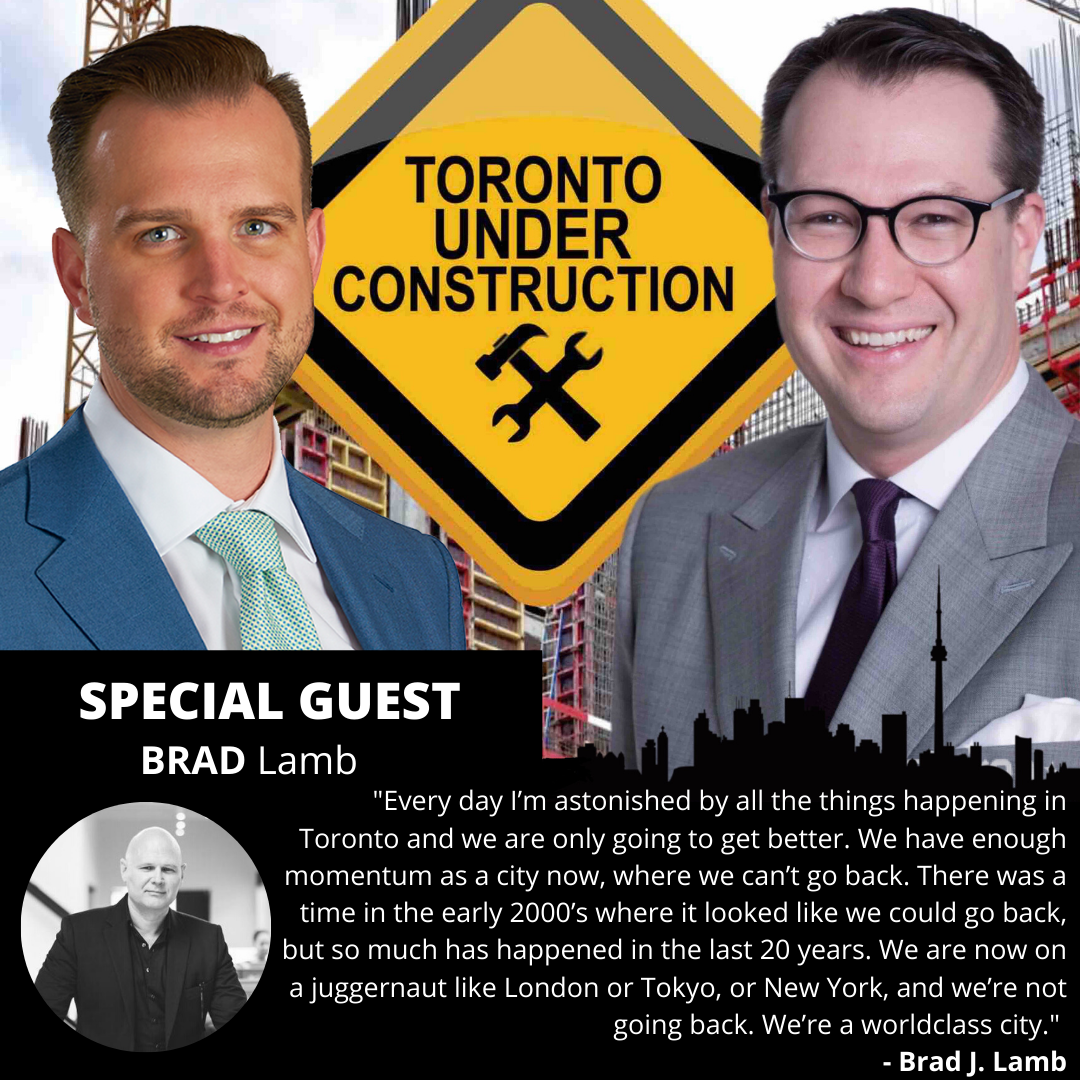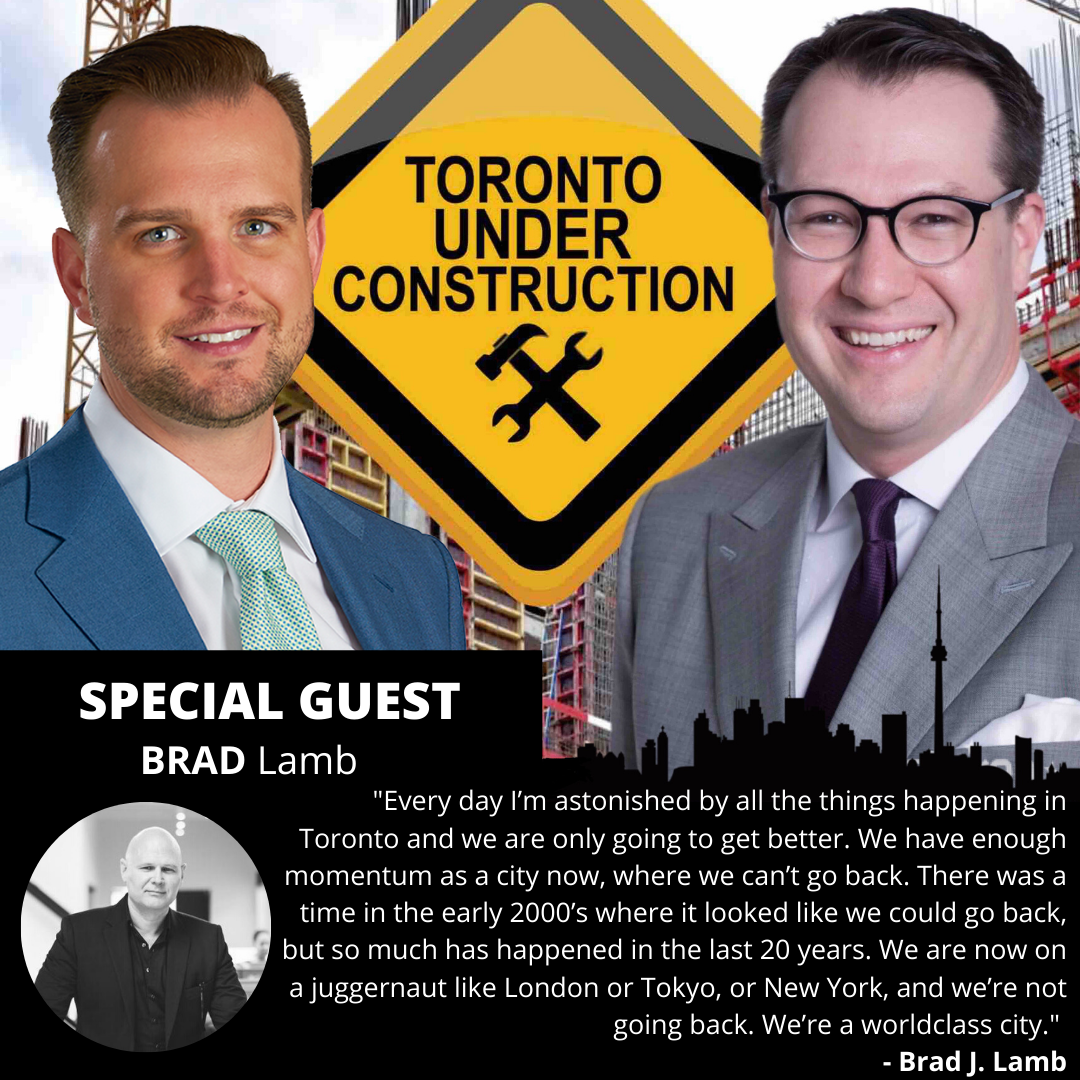 Development doesn't come without risks, and Brad touches on some cancelled projects and how he has new measures in place to confirm a project before going to market so that this doesn't happen in future developments. "Our model today is we are not going to market, unless the OMB has ruled in favour of the project and we have a rezoning by decree or the city has passed it in council."
As a developer, Brad is comfortable owning Toronto real estate. "Toronto, going forward, is a greater and greater city. I'm astonished by all the things happening here. And we are only going to get better. We have enough momentum as a city now, where we can't go back. There was a time in the early 2000's where it looked like we could go back, but so much has happened in the last 20 years. But we are now on a juggernaut like London or Tokyo, or New York, and we're not going back. We're a world city."
Expanding on this Brad discusses how the early players brought credibility to the downtown core by investing in areas like the east and west precinct, south, and places like Queen West. He also discusses the increase in the cost of construction and what that means for affordability in our city.
COVID-19 & It's Affect
Brad has been vocal on this thoughts about COVID-19 and the stay at home mandate in general, but in terms of real estate he says because construction sites are still open, developers haven't lost revenue, they've just deferred it. Keeping construction sites open will keep our industry healthy. The views of Mr. Lamb on the opening of the economy are controversial, so have a listen.
The conversation with Brad is never boring! Tune in to episode 7 of Toronto Under Construction.
Follow Us On Twitter @BenMyers29 and @TheOneStevieC
Interested in being a guest on our podcast? Send us an email.
Further Reading
BlogTO: Rental Rates are Starting to Decline in Toronto
Rentals.ca Blog: April 2020 National Rent Report
Fresh Daily: How is the Pandemic Impacting Rents in Canada?