Toronto Under Construction Episode 28 with Mazyar Mortazavi From TAS
In episode 28 of the Toronto Under Construction podcast, Mazyar Mortazavi from Tas joins us to discuss his design based approach to building, affordable housing and inclusionary zoning, his successes and failures, and why he is committed to driving deep Impact throughout their organization.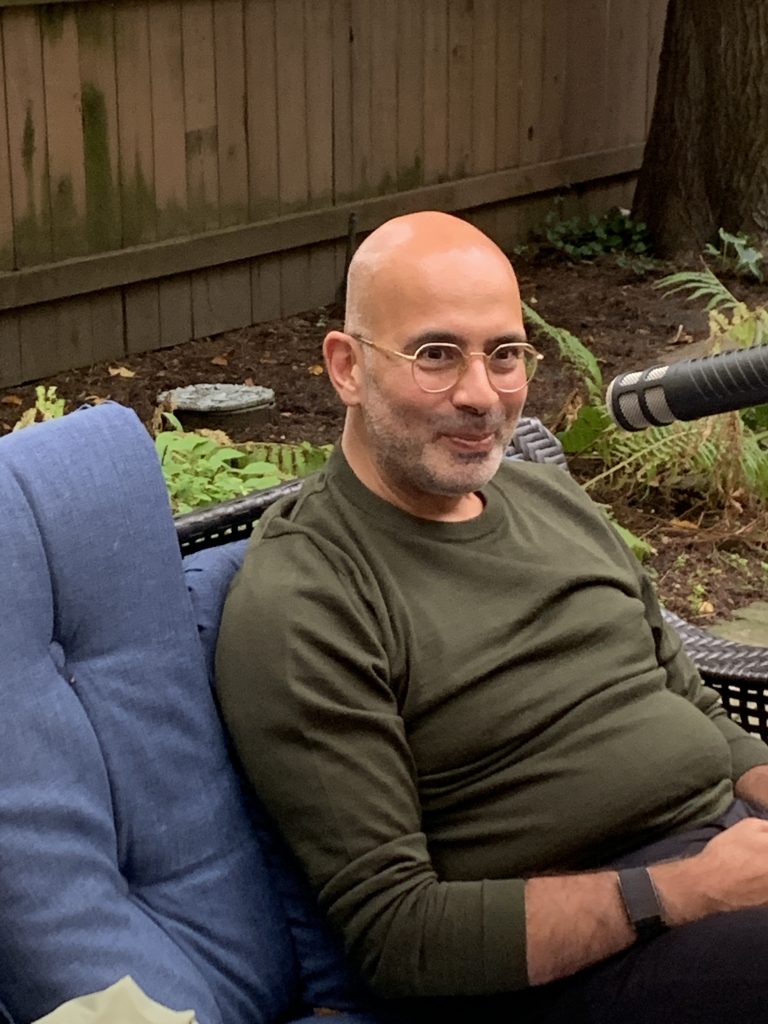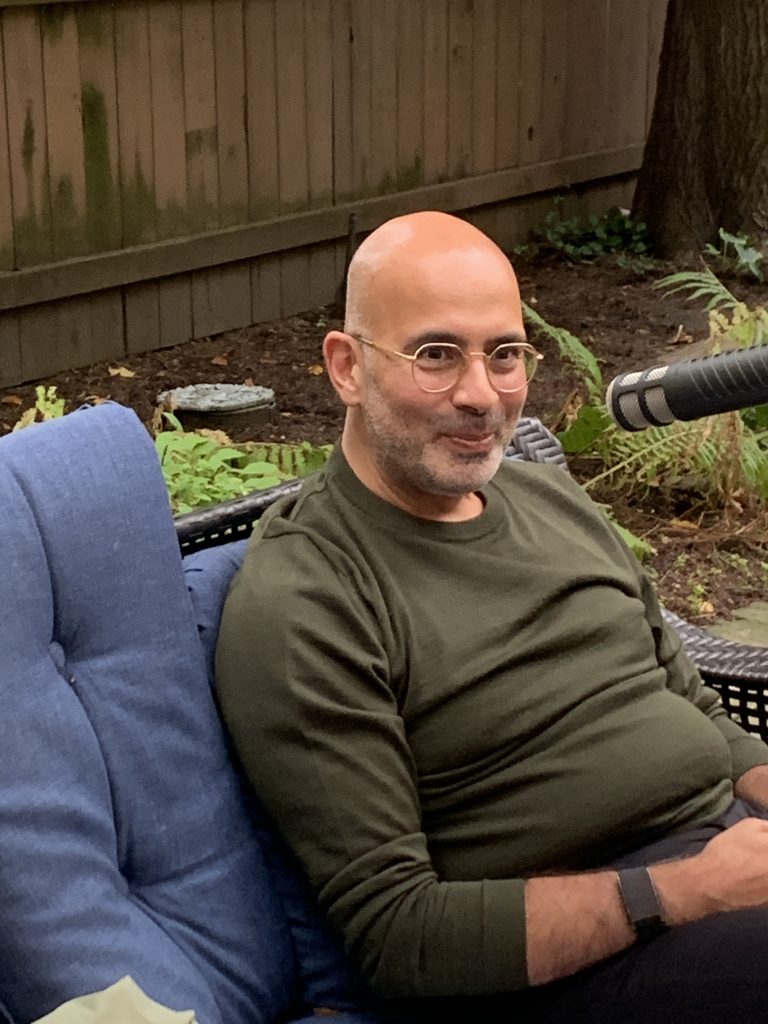 "Live out your passion in everything you do." – Mazyar Mortazavi
Maz starts off the episode by telling us how he grew up immersed in architecture. Both his parents were architects and growing up he loved art, and wanted to pursue painting to become a fine artist. His folks asked him to consider a career in architecture, and he followed that route and never looked back. Maz shares more details about his childhood: he was born in Iran and moved to Canada in the 1980s, and between the ages of 5-10 he was constantly moving. "As my parents were starting their business, they would buy a house, tear it down, build it. They would buy another house, we'd move in, live in it for a while, until someone wanted to buy it and they'd tear that one down and build it. We were constantly moving". Maz explains how these homes were worth $35-40 thousand dollars in the early 80s, and reflects on the fact that now those same homes are going for $1.5-2 Million. The guys briefly discuss the eruptive growth the city has seen in such a short period of time.
Maz continues to share details on the family business and how they made the segue from designing and building custom homes to their first condo project at the corner of Bathurst and Niagara called Zed, which was launched at $225 per square foot.
Design Based Approach
Tas' anchoring philosophy is to make design more accessible. Design doesn't have to be luxury and high end, but a good design philosophy can create value outside of just being "expensive". That was the catalyst for the transition into broad accessibility. Ben comments that it was a big leap to go from custom homes to a downtown condo development, and Maz shares that taking risks is deeply embedded in their culture. "We are innovators. We lead through innovation. The leading aspect is our commitment to impact. We are an impact company first, that uses real estate to manifest that impact through."
Maz continues to share Tas' philosophies and ways of working and shares that his team was fully cloud based 3 years ago, meaning that when COVID hit, there was no hiccup to their day to day operations. Tas is an organization built on the fundamentals of resiliency and they will continue to double down on investing to ensure their future success.
Affordable Housing and Inclusionary Zoning
The guys switch gears to talk about inclusionary zoning and have a deep discussion on what it means for the industry and what it means for society as a whole. "As costs go up, developers pass that on to the consumer," says Maz, "and the reason it gets passed on, it's not because it's a greedy developer who wants to make more money, but it's embedded into the way the entire construct works. If you cannot show to your bank that you are hitting certain profit thresholds, you will not get financing." As a lender, Steve shares how everyone in the industry knows this, but the system was built this way, and developers have to play within the rules. The guys discuss how the city needs to give a little if they are going to take. They want developers to provide affordable units, and build family sized units, but these options are not financeable, and all the risk is on developers, who are under a lot of stress and pressure from an unpredictable environment. Maz cites the upside down way the condo industry operates, and states that the industry needs to do a better job communicating to consumers what it actually takes to bring a project to market. Ben says this is the exact reason why he wanted to start this podcast.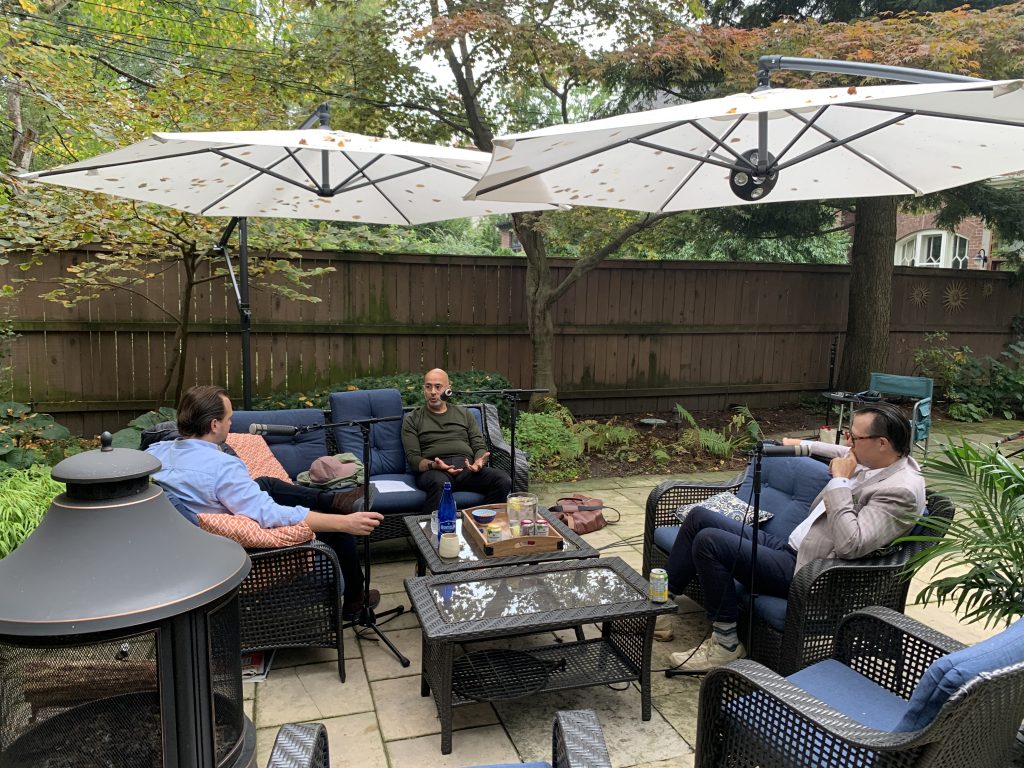 Toronto is Fundamentally Different
The guys go on to discuss their love for Toronto and how the city has grown in leaps and bounds over the last few decades. Maz says it's time to reflect on our society, and the successes that have got us to where we are. "As a society, we can actually pause and think about what [Toronto] wants to be when we grow up… oh and by the way, we've grown up. We've arrived now. We hear about how the hardest thing to manage is culture change, and we are now dealing with that. We're dealing with a society that today looks fundamentally different than it did 40 years ago." New York, London and Hong Kong don't look fundamentally different, but Toronto does. So how do we actually take on a lens of leveraging these opportunities. Maz cites the AGO's art installations, and The Bentway, which has become recognized globally as one of the top public space programmers in the world. This is in our own backyard. People are coming globally to see our Art shows, but we forget to celebrate what we have done ourselves internally. We have to have pride of Place, and this is a big opportunity for Toronto.
375 King Street West
Switching gears, Steve asks Maz about 375 King Street West and the unexpected partnership between Tas and Lifetime Developments. Maz shares a story of losing everything during the financial crisis, but how much he learned from working with Lifetime. Steve asks, what is the one lesson you take from that partnership that you apply to your business today? Maz replies with "If you don't have money, you don't have money. But no, really it's the idea of how to bridge innovation, extraordinary design leadership with the pragmatics of financial underwriting. At the end of the day, we are in the business of finance and development. It's all how you structure your equity and your debt".
375 or better known as MV5 was the first LEED Gold Certified building, so Ben asks Maz how much value there is in being environmentally friendly. Maz replies that "as an impact company, our environmental footprint is not up for negotiation. Am I going to burden my children? Or am I going to be considerate of their generation and my grandchildren's generation, and those that follow beyond." Maz goes on to discuss value base consumerism and away from consumption base consumerism. "Does the consumer pay me more for my product? I don't think so. But, am I making a lot of money with what I'm doing and is the incremental investment I'm making to future generations worthwhile? I completely believe so. Does that mean that when a buyer is choosing between me and the next building they will opt to come to my product because there is a value alignment? I do genuinely believe that."
Deep Impact
It's evident throughout this entire episode that Maz is deeply aligned with his values. Every move he makes has purpose and he believes in what he builds. It's this commitment to consistency in his brand proposition and his commitment to delivering deep impact across everything that he does, that ensures that TAS is playing a key role in mitigating any downside effects for future generations. "Impact is in our DNA. We don't pick and choose what we do impact on. Everything we do has Impact built into it." Maz shares that TAS is the first developer to sign up for FutureFit, which is a measurement platform out of the UK that measures Net Impact, not just what you do additively. His team is committed to measuring everything TAS does, and will be issuing their first measurement report next year. "We were ESG 10 years ago,"' says Maz, "Today we're Impact. Impact is where you're actually driving change. Our deep Impact is actually measuring our net Impact, and as an organization when we talk about Impact it is wholesome in everything that we do. And that is something that is uncompromising for me personally and is cascading down to our entire team".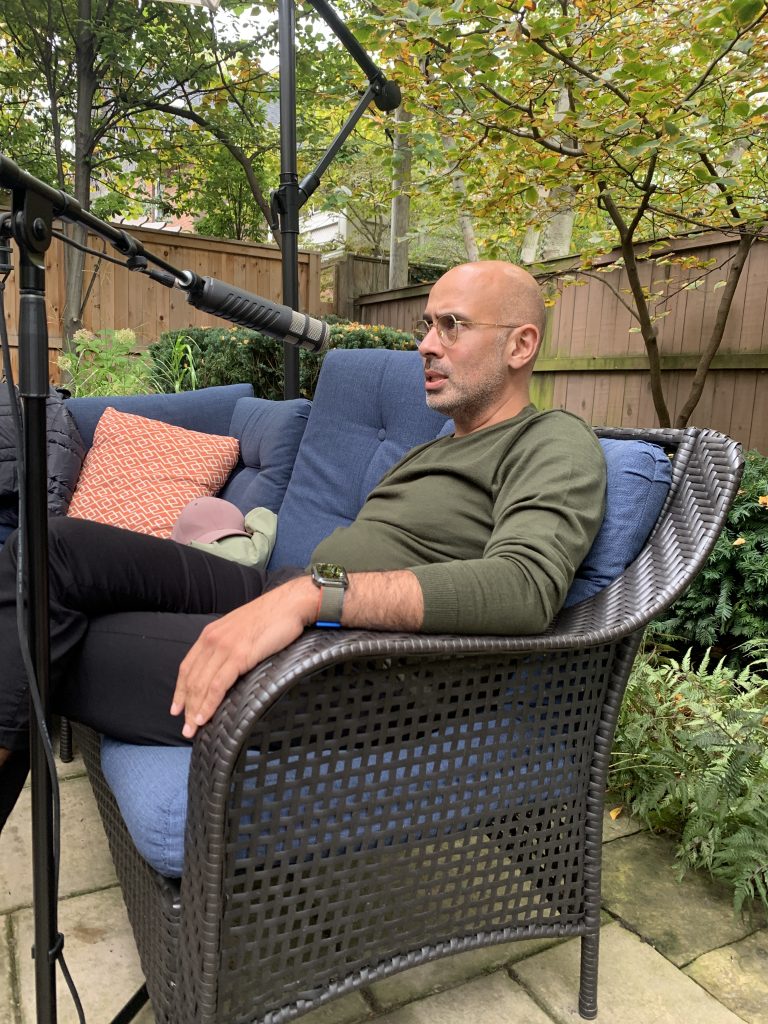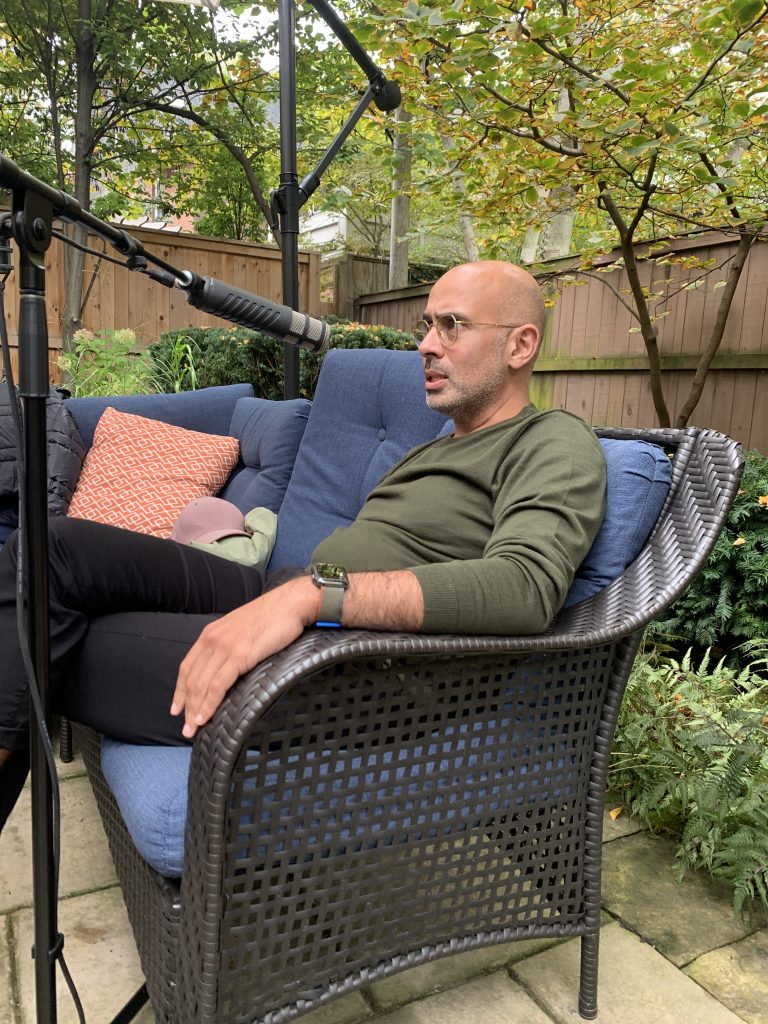 The Wellington Destructor
The guys continue to discuss Maz' outlook on development and just before the episode wraps up, Ben asks Maz about the Wellington Destructor. Maz shares a few details about how the Wellington Destructor will wrap around a site he acquired 5 years ago that includes a million square feet of mixed use development including affordable housing, retail, office, condo and rental. The destructor site sits in the belly of this site, and it will be turned into a community based anchor with a diversity of uses. Maz shares how when they acquired the site they envisioned a precinct that spans from Stackt at Bathurst across to Strachan, Stanley Park, all the way over to Fort York and the Bentway. "Effectively it will be about 100 acres of parks, and greenspace, and we sit right in the middle of this."
As the episode comes to a close, the guys light up the rapid fire questions and Maz is asked do you prefer bike lanes or subway lines? Labatt Blue or Labatt 50? What do you think the rent premium is for Purpose Built Rentals in comparison to similar leased condos nearby? Should we get rid of blind binding for resale in Ontario? And more!
Maz wraps up the episode sharing details about their new office space and circles back to what he said at the beginning of the podcast about loving thy self and taking care of yourself so that you love what you're doing.
If you're looking to get in touch with Maz visit www.tasdesignbuild.com
Listen to the episode now on Apple Podcasts!
Follow Us On Twitter @BenMyers29 and @TheOneStevieC
Interested in being a guest on our podcast? Send us an email!