TUC – Episode 1 – What You Need to Know!
Toronto Under Construction is a residential real estate podcast hosted by Bullpen Consulting's Ben Myers and co-hosted by Cameron Stephens' Steve Cameron. This monthly podcast will dive into the nitty-gritty of Toronto Real Estate. No topic is off limits as they discuss the important issues around development, with a specific focus on housing policy and economics.
In this first episode, we take a stroll down memory lane with our hosts to learn more about them and how they got to where they are today.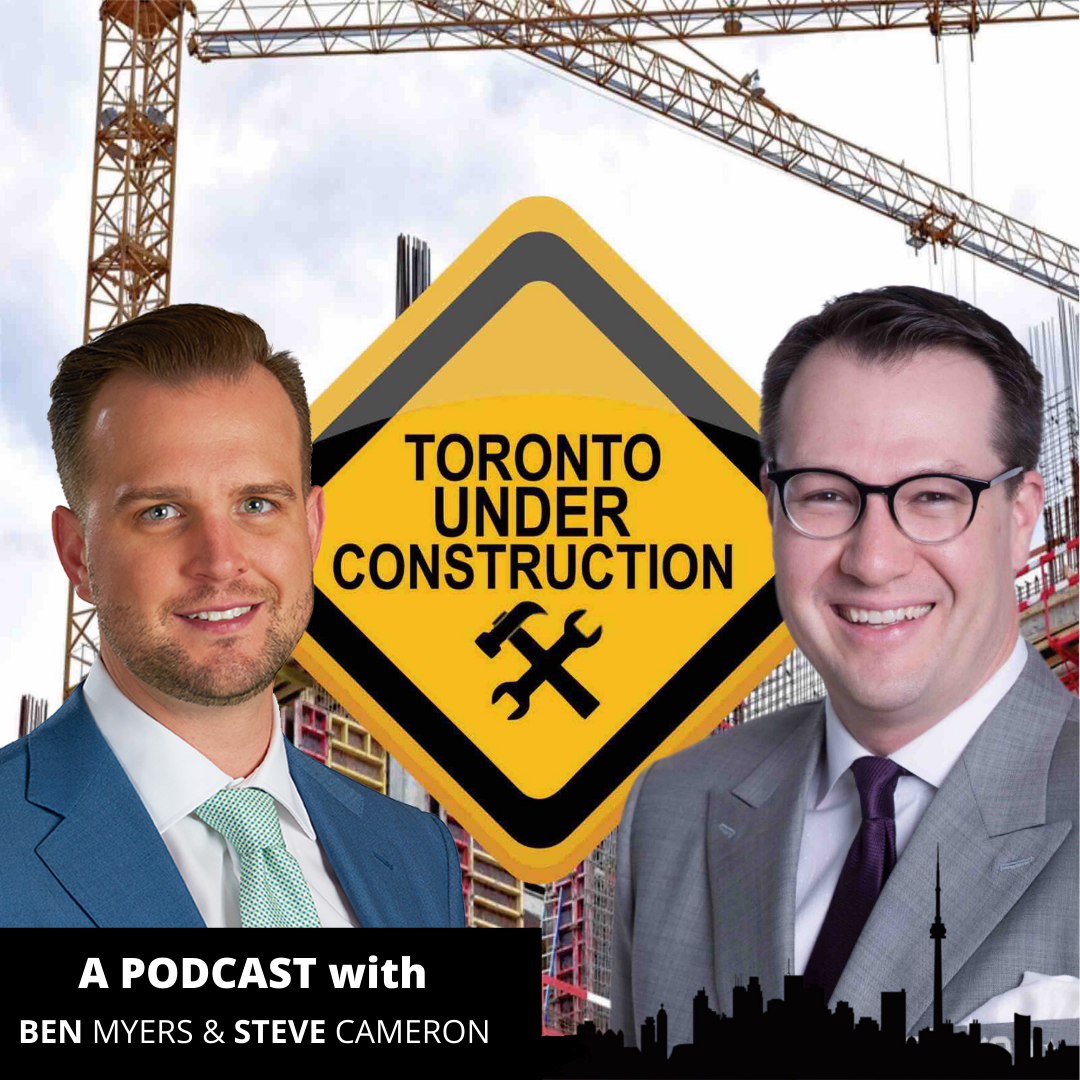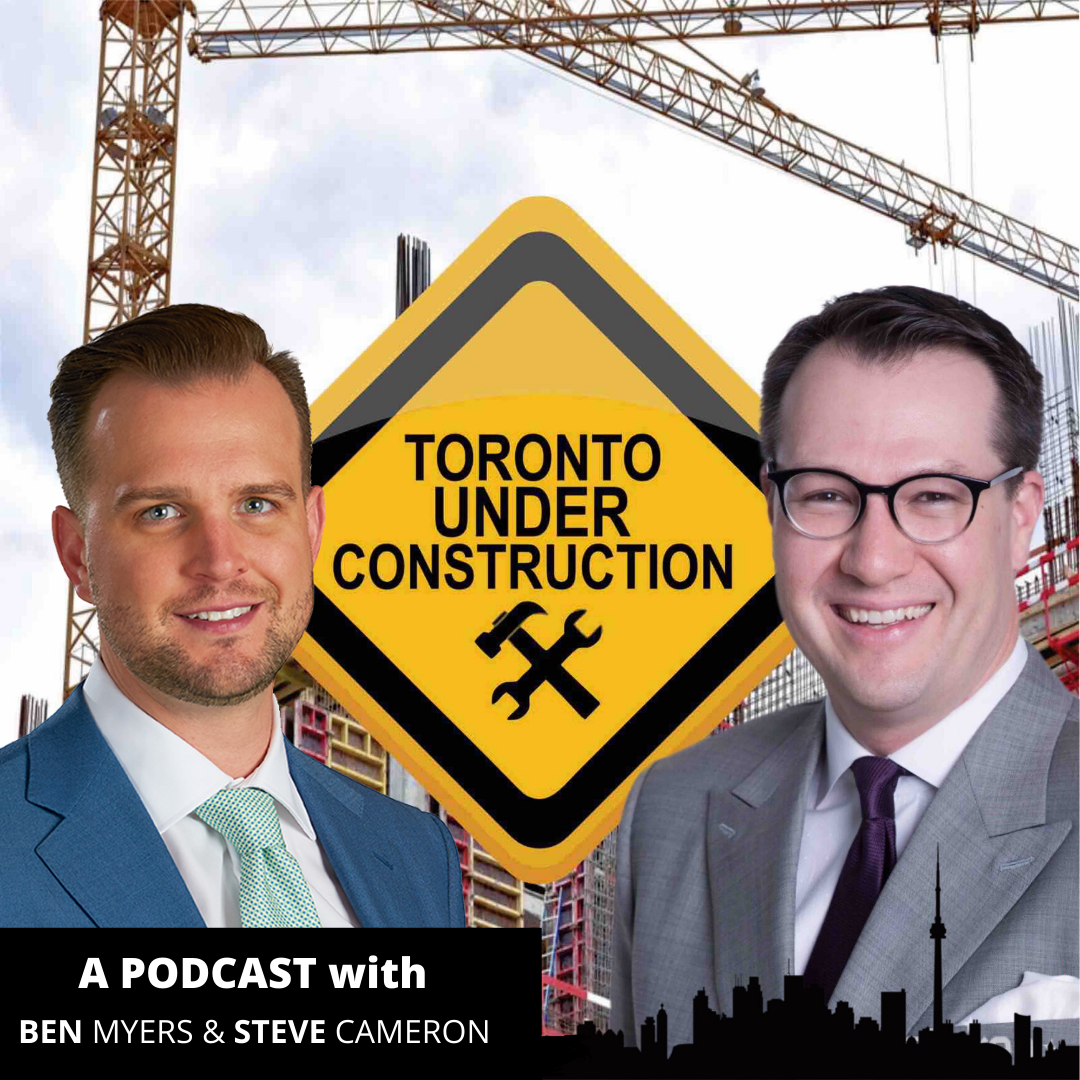 Ben Myers
Ben is the President and owner of Bullpen Research & Consulting Inc. With over 15 years of real estate research experience in both the United States and Canada, Ben has established himself as an industry expert, and a go to source for the latest information and insight on the domestic residential housing market. In this episode we learn about Ben's start in real estate in the Dallas-Fort Worth market, his return to Canada, his formative years at Clayton Research and his key role as EVP of Urbanation, and how he has established himself as one of the GTA's top housing analysts, and an in-demand media commentator.
Steve Cameron
After trying out some careers with Xerox and Labatt's, Steve joined Cameron Stephens in 2011, working in a number of roles before assuming his current position as Vice President specializing in Business Development and structuring low-rise, high-rise, green-field and infill residential and commercial debt solutions for his builders and developers. In this episode we learn more about Steve and Cameron Stephens (they are on track this year to do $1B in new business) and dive head first into our first topic: Financing.
Financing From The Ground Up
To get a better sense of Steve's expertise, the TUC discussion covered the history of his firm. Before Cameron Stephens was a leading non-bank mortgage lender the company began as a $25M private fund providing mezzanine and low-rise residential service and construction loans offering 2nd mortgages to builders and developers across Toronto. As Cameron Stephens evolved they began to venture into a number of new institutional partners, and would take a "B" piece of the deal and credit enhance it with mezzanine money.
DEFINITION: MEZZANINE MONEY the difference between the bank loan and the total amount of equity a builder would have to put in.

For more information on "Mezz" financing, click this link: Investopedia
As the development industry has changed over the last 15 years, we're seeing that banks no longer want to take the risk they used to take in the mid 90s and that's allowed for companies like Cameron Stephens to provide a bridge between private and institutional capital. Cameron Stephens is now able to provide the "A" piece of a loan that is competitive with the bank rates.
Cameron Stephens is priced traditionally over prime. Prime today is at 3.95%, and Cameron Stephens offer loans anywhere from Prime+1 to Prime+2 on a construction loan, whereas the banks are usually Prime+1 to Prime+1.25. While just slightly higher than the leading banks, Cameron Stephens is able to provide flexible creative financing solutions that are unique to each project and partner.
WATCH Cameron Stephens DealTalk: LIV! Communities
Rental Apartment Financing
A hot topic was rental apartments and the growth in activity this year. With the removal of rent control in November 2018, and as rents continue to increase across Toronto, Bullpen Consulting has been doing a lot of studies on the hot Toronto rental market with Rentals.ca and on a site specific basis for developers and investment trusts. Cameron Stephens does just as much rental financing as they do condo construction financing, and within the episode discusses the competition with the CMHC lenders and how Cameron Stephens structures loans for apartment rentals vs. condo financing.
"I'm interested to see the difference in the cost of construction on a condo apartment project. Condos typically have a lot of customization, and the units are generally smaller. Whereas rental apartment owners don't do a lot of studios because there is higher turnover and cost for damaged units. But as a rental apartment owner I imagine as an owner you're worried about the quality and stuff holding up longer."
–      Ben Myers
Episode one took us through the ins and outs of financing a new residential construction project. Stay tuned for our next episode where we talk about Debt vs. Equity, the Capital Stack and the evolution of the Toronto Real Estate Market over the past decade.
Follow Us On Twitter @BenMyers29 and @TheOneStevieC
Interested in being a guest on our podcast? Send us an email.