The first paid edition of The Residential Real Estate Round Up Report by Bullpen Consulting and BuzzBuzzHome is ready to go out to subscribers.
In each issue we highlight three of the most popular projects in the Greater Golden Horseshoe that month, and see which floorplans were the most popular. In January, we discuss a new community in Kleinburg by a top developer, a small infill townhouse development in Toronto, and Empire Communities' Empire Legacy project in Thorold. Interestingly, the most popular floorplan on BuzzBuzzHome in January at Empire Legacy was a 1,304 sf single-detached home offered at just $415,000.
In the December Round Up report we highlighted the popularity of very small studio suites in the Toronto condo market, especially in the mega projects downtown. This may be one of the only ways to keep rents affordable for tenants (and down payments lower for their investor buyers), so developers are programming a lot of bachelor units. Low-rise developers are now following the same trends, trying to shrink unit sizes to keep new homes affordable. Outside the GTA it is small single-detached and townhouses units like what Empire is offering, but inside the GTA, developers are looking at stacked townhouses in the inner suburbs, and even now in the outer suburbs as well.
However, it is still a very new trend, and the bulk of low-rise new home product caters to move-up buyers looking for 2,000 sf or larger homes. The chart below looks at average and median prices for low-rise housing (singles, semis, row, and urban towns) for select municipalities in the Greater Golden Horseshoe. Brampton has the biggest unit at over 2,900 sf on average, while Lincoln has the smallest at just 1,600 sf.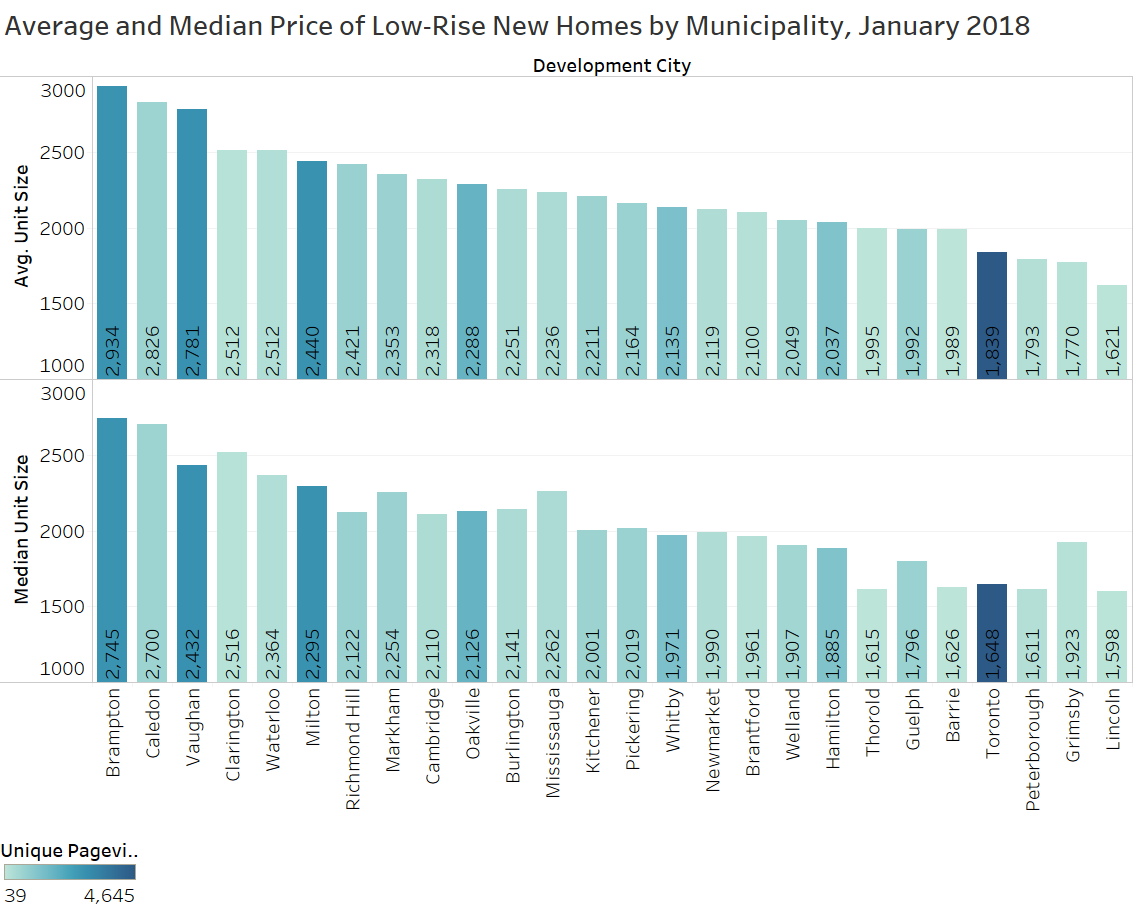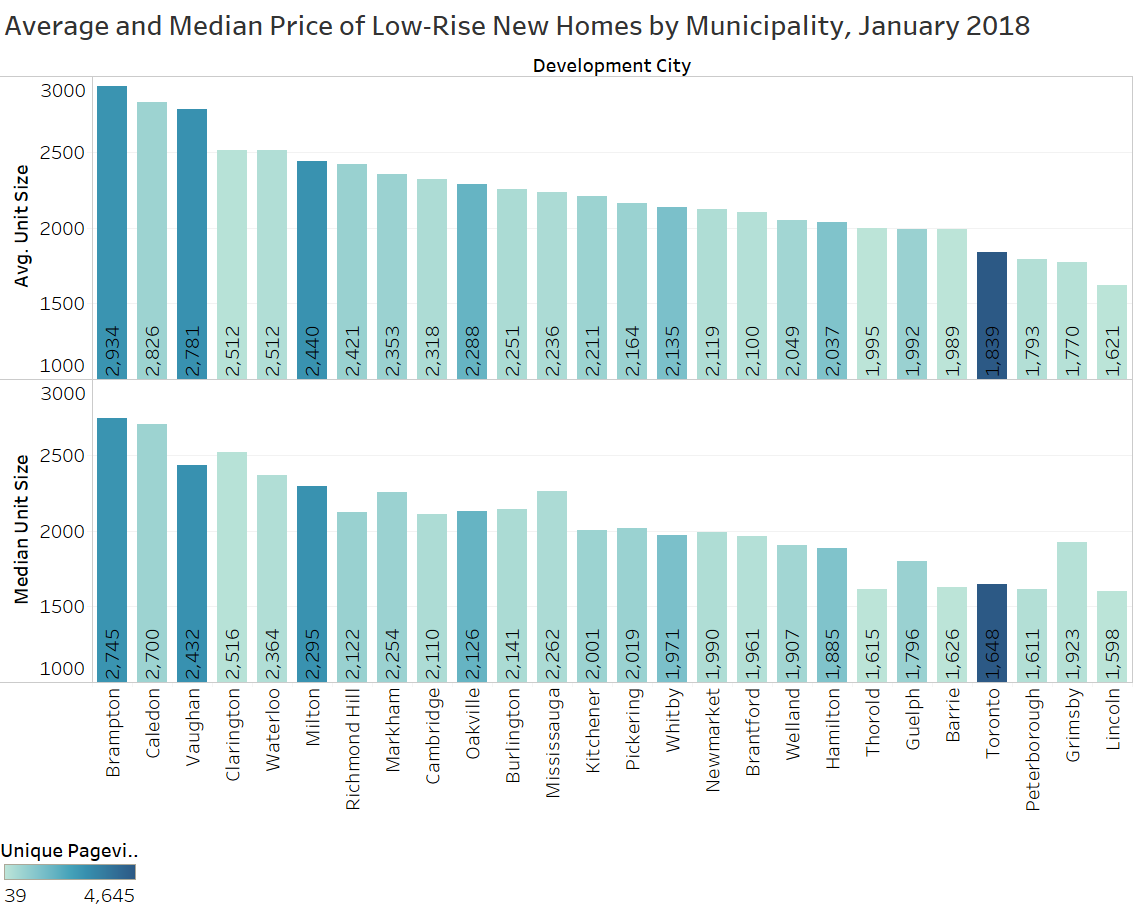 For more great charts like this one, subscribe to The Residential Real Estate Roundup Report today! CLICK HERE for more information.