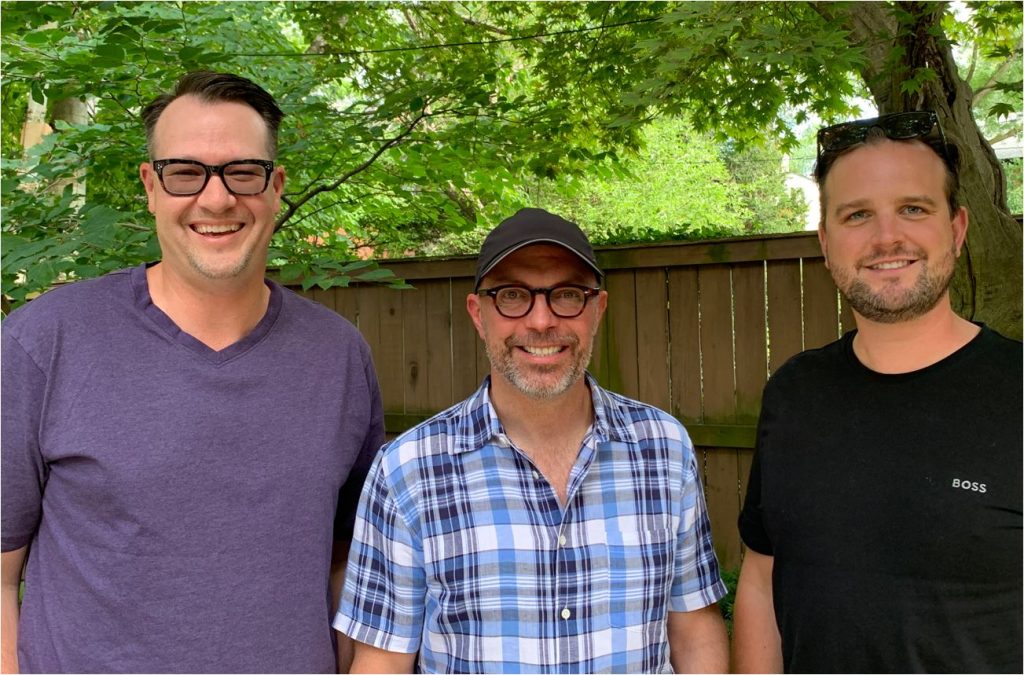 Episode 35 of the Toronto Under Construction podcast ventures outside of the typical development realm by welcoming macroeconomist, Brett House. Brett's bio is long and loaded with public, private, and not-for-profit experience and includes involvement both locally and globally. He most recently servced as the Chief Economist for Scotiabank.
Brett appreciates and credits his small-town upbringing to his interest in economics. His high school economics teacher helped drive his passion to pursue the field in post-secondary education. Brett believes that economics is about 'what can we do to make it easier for people to succeed, rather than harder'. Brett studied economics in Canada, Scotland, and South Africa and said that each country and city had a unique outlook and standpoint with respect to the global economy.
Brett makes mention of democracy, and its impacts on economics. Ben chimes in to discuss the often-negative ways that democracy or "given everyone a say" has impacted the development industry; a ton of red tape and project plans being reviewed too many times by the public, whom may not be interested in negotiating in good faith.
The guys ask Brett, "are we in a recession?" Brett explains that while growth is slowing, it's not going to dip into negative territory. He goes on to provide insight into what is the average growth rate in Canada and what the next few years of growth are predicted to be. Though the sentiment felt across the country is low, the numbers Brett shares are not bad and are quite normal and healthy numbers. Discussion continues to GDP, it's origin and how it's measured. Brett notes that our GDP numbers are inline with our pre-pandemic numbers. The next topic discussed is employment and Brett is asked what issues he foresees us having in the next few months and years with respect to employment. Among other things, Brett calls out Canada's openness to employment and anticipates that we will see the most immigration the country has seen since World War 2. This year and next year, the federal government is targeting 425k – 450k new immigrants coming to Canada, with 60-65% of those individuals settling in Ontario or BC.


Ben circles back to inflation and askes Brett to share his two cents on how it will be trending. Brett starts off by giving full credit to policy makers and government as they provided support throughout, while learning on the fly during the pandemic. He goes on to speak about the unprecedented times the global economy is facing from the pandemic to the supply chain issues to the war between Ukraine and Russia. 'Purely mathematical terms, we are likely to start seeing year-on-year inflation come down, supply-chain bottlenecks start to resolve, energy prices remain the same'. Brett shares that the one lever that the Central Banks have, the interest rates, may not solve the problem and level out inflation.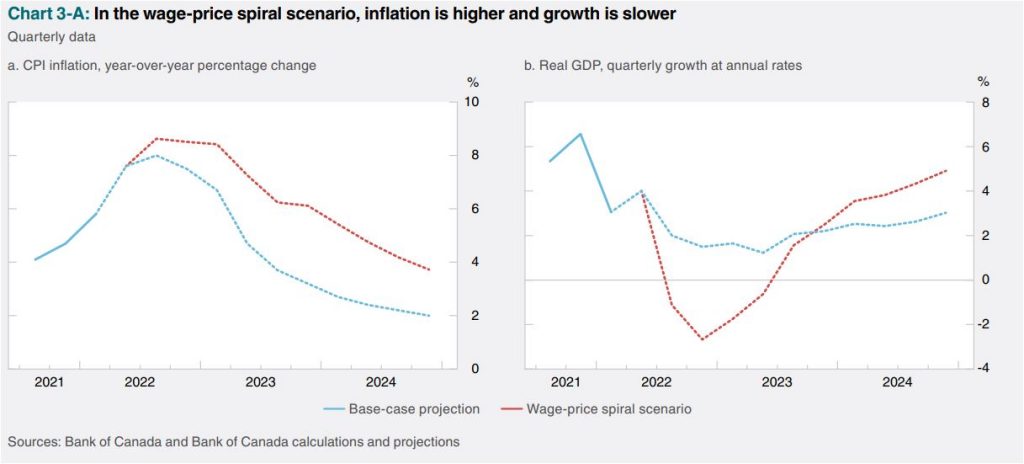 The conversation then touches on house prices. One of the questions posed to Brett is around the impact or responsibility the Bank of Canada has on the housing market. Is it a Bank of Canada caused problem? Or is it more with the individual lenders? They discuss the topic and remind listeners about the stress test and Canadian's prioritization of both home ownership and their mortgage payments.
The discussion continues to the Canadian bank systems and how they differ from their counterparts across the border. They discuss the impact that the banks have on public discourse, since a lot of the research and information they have is made public to anyone interested in knowing. Comparably, in the United States, those insights are behind a paywall.
As the podcast ends, the guys begin the rapid-fire portion of the episode. They ask Brett questions like: 'is rent control good or bad for the average tenant?', 'should Canada have a universal basic income?', 'should there be any new highways built in the GTA?' and 'is the mortgage stress test working?'.
Want to know more? Tune in to our latest episode to find out!
Click here: TUC 35
If you're looking to get in touch with Brett you can connect with him on Twitter @BrettEHouse and on LinkedIn. His DMs are open!
Follow Us On Twitter @BenMyers29 and @TheOneStevieC
Interested in being a guest on our podcast? Send us an email