Episode 26 – Toronto Under Construction with Brad Bradford
Toronto Under Construction is excited to welcome Toronto Councillor Brad Bradford to the podcast. 
Brad believes that as our City grows and prospers we must work hard to ensure the benefits are felt by everyone. By bringing a pragmatic, non-partisan approach to local government, Brad supports community-led change throughout Beaches East-York.
At City Hall, Brad serves as the Vice-Chair of the Budget Committee, a Commissioner on the TTC Board and as a member of the Planning and Housing Committee.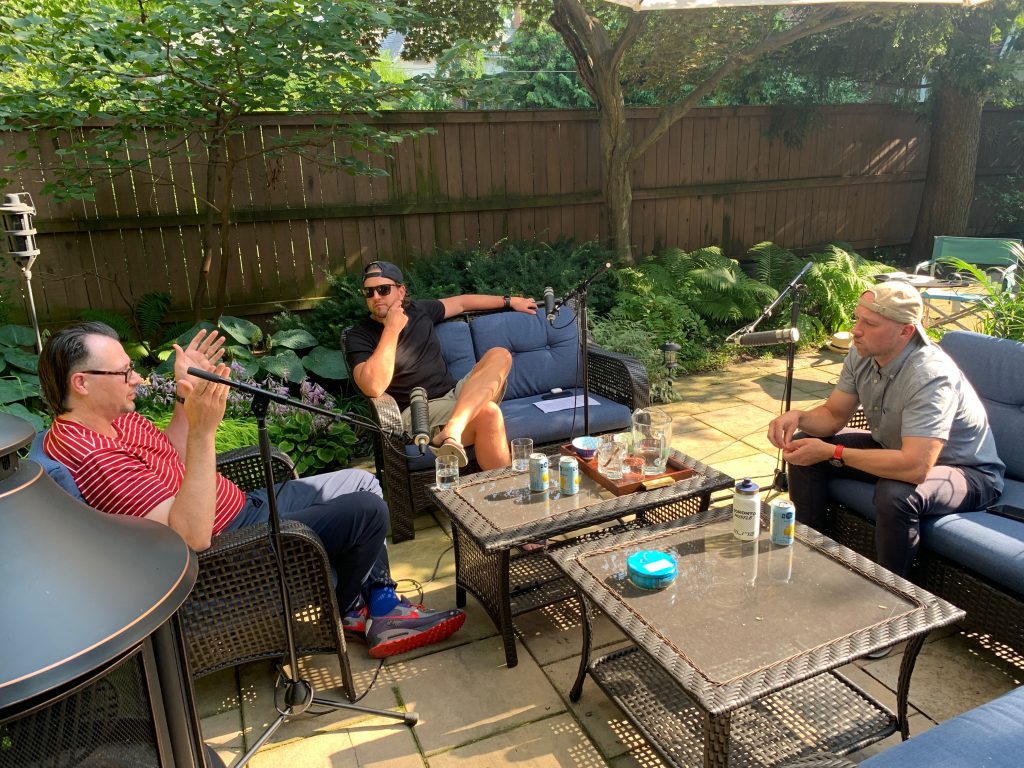 With experience as an urban planner, he has a passion for addressing local issues, advocating for those typically left out of the process and making neighbourhoods more accessible. His priorities are to make our roads safer, deliver the City's relief line, and revitalize our main streets.
Whether it's through the regular community meetings or the bi-weekly newsletter, Brad wants to engage with all residents and work with our local leaders to support the communities that make Beaches East-York special.
Making the Move from the Private Sector to the Public Sector
Brad received his Masters from Waterloo, and started his career out in Edmonton as a Planner at Dialog, working on the South East to West Edmonton LRT expansion. Brad shares his journey working in the private sector and more about how he landed in the Beaches East York. Before Brad jumps into telling the guys more about how he approaches development in East York, Ben & Steve ask "Why would you possibly become a Politician?"
Brad tells the guys about how he ended up in Stakeholders Engagement within the division of City Planning at the City of Toronto and how he got involved with an organization called Civic Action. Each week, Brad would show up and hear 30 young leaders share more about what they were working on (setting up a food bank, working with at-risk youth, trying to eradicate gang violence) and Brad found himself showing up venting about the politics at City Hall. He felt generational leadership was missing at City Hall and was wondering how he could make more impact across the city, which led him to his current role as Ward 19 Councillor.
Steve asks Brad to share some details on his platforms and Brad mentioned that he takes his cues from the community. "For me it was about road safety, that was the number 1 thing I heard at the door. Small businesses and vibrant main streets, is something we all aspirationally want to see in our community. That was a big part, trying to reduce vacancies and find ways to support entrepreneurs. How could we make that easier? Those were 2 really big things, and then the city wide issues of transit and housing are the generational things we have to grapple with here in Toronto."
Vibrant Street Fronts
"Turnover central" is how Ben refers to the Beaches neighbourhood, citing so many new businesses turning over, as well as many vacant storefronts, and asks Brad to expand on his "vacant retail/storefront tax" and what he thinks it's going to solve. "It's a policy that would work in tandem with a couple of other things. We've been working with the province on a new sub tax class for main street properties for mom and pop shops…. We have a lot of investors and speculation on main streets, and properties that sit vacant for decades. And that is a blight on the neighbourhood. It's not good for the residents, or the other businesses, so the idea of the vacant storefront tax is challenging and has it's pros and cons, but San Francisco is moving forward with it, and has seen positive results in an increase in tenancy. We are certainly not trying to penalize mom and pops, but really go after properties that are vacant and have absentee landlords."
Brad continues to share that from a city policy perspective, if we want to see main street vibrancy and support local businesses and mom and pop shops then we need accessible and relatively affordable spaces for the people to come into. He shares more about pushing for different sorts of zoning beyond traditional retail, to allow for live/work spaces for young entrepreneurs who typically can't afford to rent both.
Steve jumps into one of his favourite east-end topics stating that in order to have more vibrant streets in the East, we need more density. "The difference between the East and the West, is that the West has more condos and more density, and on the east side there is none. The only way to support proper retail that is going to succeed long term is to have more residents shopping, eating, dining, etc. It seems like the solution is so simple to me. We need more density, especially on the Danforth where we have transit".
Brad agrees citing that the Danforth is sitting on a billion dollars worth of subway infrastructure and the majority of the buildings are two storeys. Brad also shares that the east end is actually seeing a population decline for the reasons Steve identified, which is a product of Toronto's housing stock and planning policies.
The guys continue to discuss planning with a focus on mid-rise building, zoning bylaw amendments and pilot projects like Brad's Missing Middle Pilot Project in the Beaches East York and his Live Music On Patios Pilot in Beaches East York in order to continue to create vibrant main streets.
Bike Lanes
Speaking of vibrant cities, the conversation moves onto another one of Steve's favourite topics: Bike Lanes. Brad shares that he is a Bike Lane advocate at city hall, so Steve takes the opportunity to share (rant) his feelings on bike lanes and how they are affecting traffic congestion in the city.
Affordability
Ben brings the conversation back to housing and starts the discussion on affordability asking Brad "We have the multi-tenant housing legislation and policy come up, why is this illegal in so many parts of the city?" Brad shares that this form of housing is the most affordable housing for newcomers to Toronto, and Brad believes we ought to be providing a pathway to conformity, providing a pathway to enforcement and regulation and why this needs to be rolled out across the city. "This is a policy whose time has come, it's long overdue."
Steve rounds out the discussion saying that, "speaking of city builders, every single one of our guests who is a developer, at their core they are good people, they want to do good for the city, they are either born or raised or moved here and love the city, and want to add to what we believe is one of the greatest places to live in the world. No one wakes up in the morning being like 'I want to screw everyone and I want to ruin the city'. That's not the goal. The goal is to make this a better place to live, with more housing, that's more affordable, that's more attractive for immigrants and the general population".
The conversation on affordability ends with Ben asking Brad about the infamous east end parking lot that residents say is the hub of the community because they don't want affordable housing in their neighbourhood. The guys discuss modular housing projects, inclusionary zoning and how the city communicates to the public.
This episode is JAM PACKED! Don't miss it!! Tune in now on iTunes or Spotify.
Follow Us On Twitter @BenMyers29 and @TheOneStevieC
Interested in being a guest on our podcast? Send us an email