When underwriting residential real estate development deals over the past five years, I was often asked to review the land value assumptions in comparison to recent transactions. The best way to do that for high-density land opportunities is to look at the price on a "Per Buildable Square Foot" basis – the end-selling land price over the projected gross floor area. The problem is, not all land parcels that sell have an active redevelopment application on them or already have zoning approvals, so short of calling the purchaser, calculating the Buildable SF price is difficult.
With that problem in mind, Bullpen partnered with Batory Management, a land-use planning and project management firm to make determine what might be built and sold at each site (refer to our disclaimer when the report comes out). What building height will be approved, how much GFA will be approved, and what would the overall revenue be at the project on a per-square-foot basis? Bullpen and Batory used our collective experience to make some assumptions and projections.
The Q4-2017 GTA High-Rise Land Insights Report will be published and distributed on Monday, January 15th. If you would like to be added to out distribution list, please fill out the form here: SIGN UP FOR LAND REPORT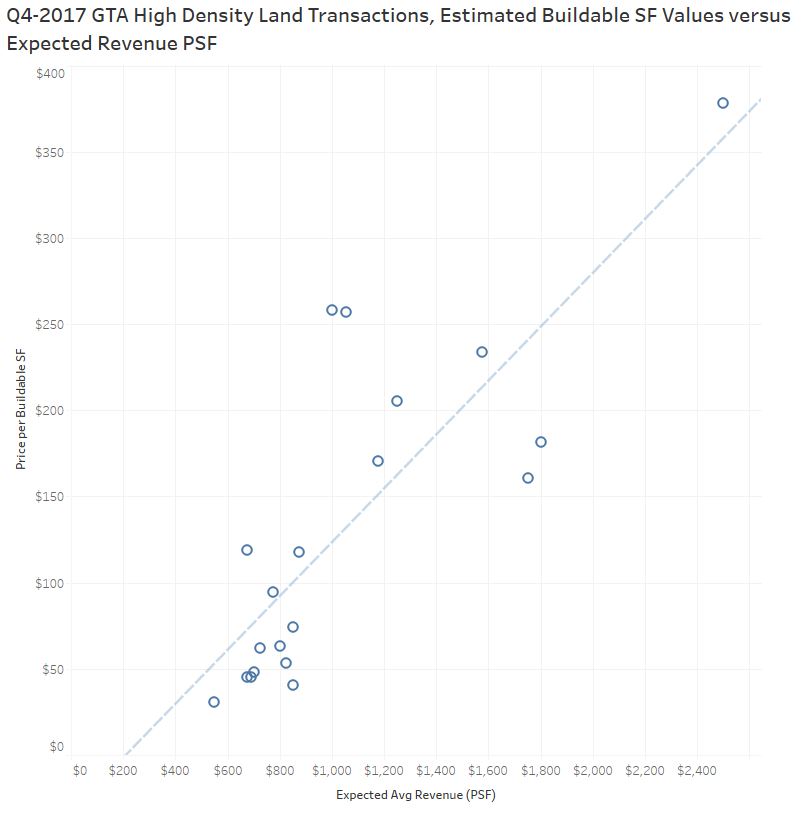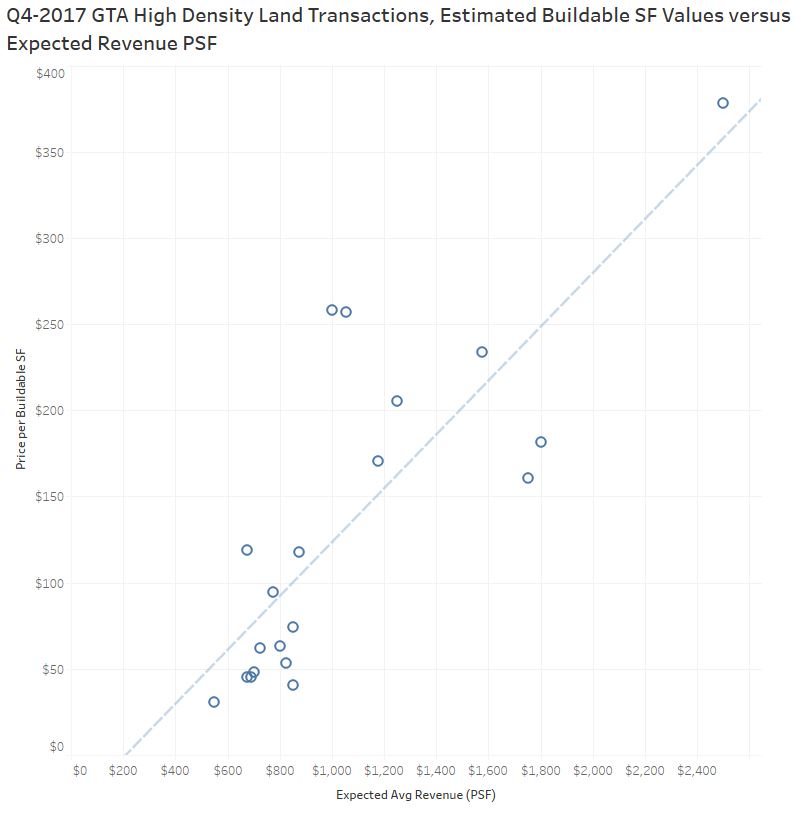 We welcome your feedback when you receive the report.
If you're looking for assistance with a OP or ZB Amendments, a Minor Variance/Committee of Adjustment, Site Plan Design, or other real estate management services, visit www.batory.ca
If you're looking for assistance in valuing your high-density property, and preparing appropriate market-related data for a land sales package or financing package, contact Bullpen today. A list of our services can be found HERE.