The latest GTA High-Rise Land Report by Bullpen Consulting & Batory Management will be emailed to subscribers this week. To add yourself to the Bullpen email distribution list, sign up here: EMAIL SIGN UP
The average price per-buildable-sf for high-density lands traded in Q4-2018 increased by 2% annually. See the report for more details.
Also included in this latest report are heat maps on values by postal code. See the image below for average per-buildable-sf values by municipality in 2018.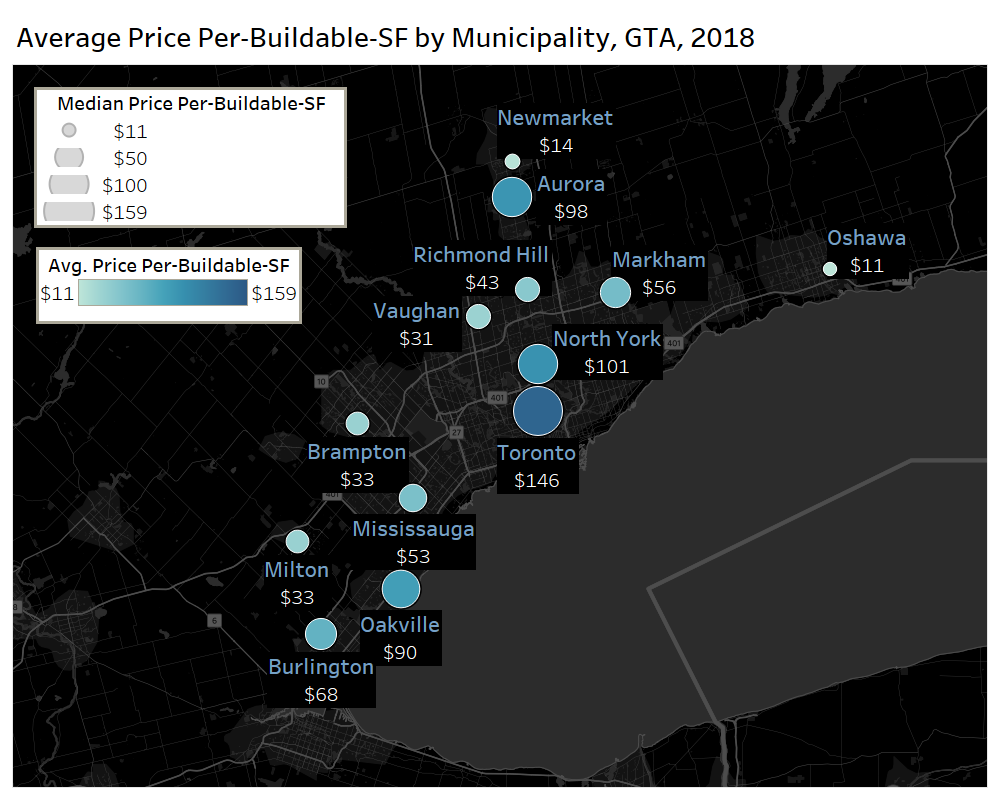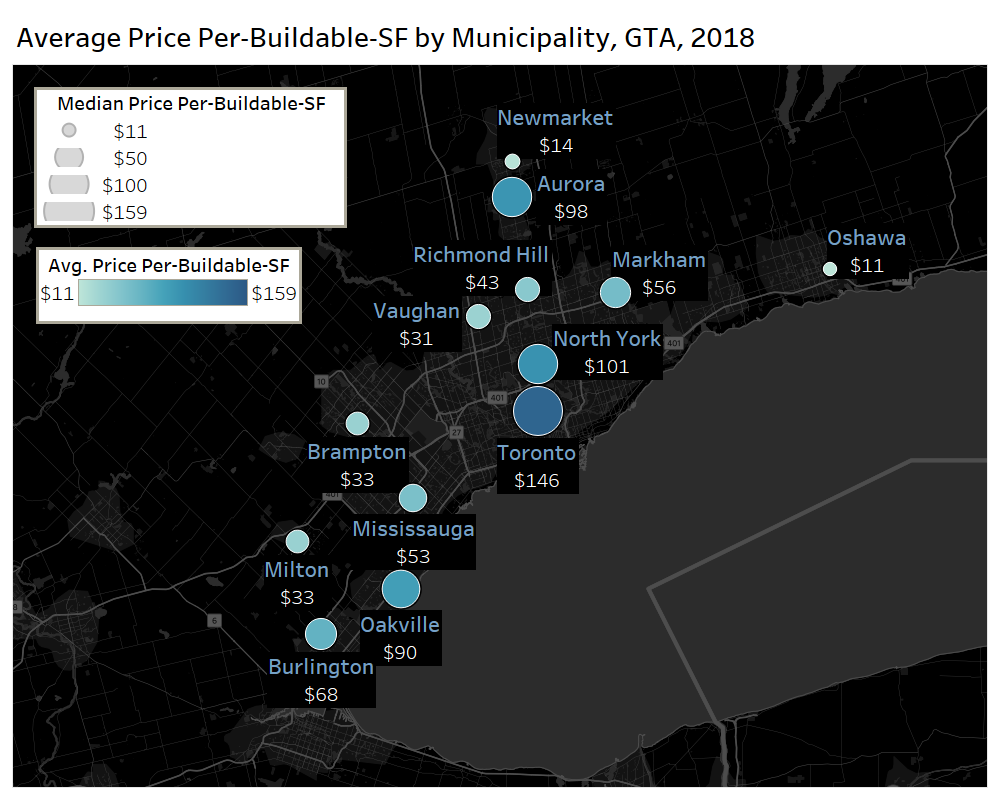 Special thanks again go to the report sponsor, Baker Real Estate, and Ratio.City for helping with massings.
— Contact me if you need help with valuations for land, new condo projects, rental developments, or low-rise projects in southwestern Ontario. Please note that we are also active in Ottawa —
Further Reading/Listening
There Will Be Only One Rate Hike in 2019 – New in Homes
Government Intervention is Killing the Rental Market – Building Mag
Toronto Rental Rates to Increase by 11% in 2019 – CityNews
The Mortgage Stress Test is Impacting more than Buyers – Livabl
What's Going to Happen in the High-Rise Market this Year – True Condos Podcast with Ben Myers
Has Rent Control Contributed to the Spike in Rental Rates – Newstalk 1010 Interview